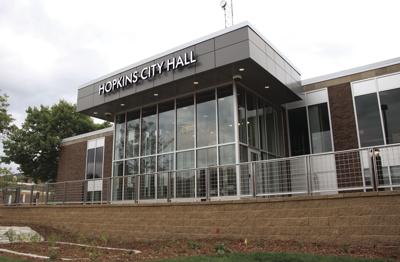 Each year, ELGL honors the "Best Places to Work in Local Government" by sharing the policies and programs that make towns, cities, and counties great places to work. This series showcases our 2021 honorees. View all 2021 award winners here.
---

Hopkins, MN
---
Why they're the best: Work-Life Balance & Benefits

Programs they offer: Paid family leave, Remote work policies, Floating holidays, Space to chill out, Mental health training and a culture of mental health support, Flexible scheduling, Walking or active meetings, Mentorship/sponsorship/coaching program(s)
Learn more:
The City has a workflex policy, on-going engagement and wellness events and a new goal setting program. We have a wonderful quiet room, which is perfect for a mothers room or to just take a few minutes of peace. We have multiple wellness rooms including two treadmill desks and two gyms. We also have two outdoor workspaces/patios to allow different work environments. The City offers paid paternity leave and bereavement leave that includes language for miscarriages.
---
Why they're the best: Workforce Development

Programs they offer: Succession planning, Welcoming employee orientation program, Organizational structure, Cross training opportunities, Innovative performance management policies
Learn more:
We have on-going opportunities for professional development and training offered to our staff. Succession planning happens always but we also have a six month advanced resignation policy that allows for more training and succession planning.
---
Why they're the best: Employee Engagement

Programs they offer: Creative engagement policies (e.g. employee-driven programs and events), Employee recognition, Employee health and wellness focus – and investment, Dedicated space for employees (out of the public, for lunch, relaxing, meetings, etc.), Awesome internal communications strategies, Innovation teams and cross-departmental teams/trainings/focus
Learn more:
We have on-going engagement events planned and organized by employees. We have multiple wellness rooms including gyms, treadmill desks, outdoor patio/workspace. We recognize employees monthly, quarterly and annually. We have lots of cross department innovation teams to focus on providing excellent services.
---
Why they're the best: Recruitment

Programs they offer: Creative recruitment (e.g. using social media and other digital tools, or holistic and values-based evaluation of candidates), Equity
Learn more:
We redesigned our processes to review qualifications and add non-traditional questions to drive recruiting employees that are from diverse backgrounds and also skilled at interacting with community from diverse backgrounds to better serve our residents. We are a great place to work with an excellent culture. The City Manager and Council is very supportive of our team and continues to look for ways to support us.
---
Special thanks to Ari Lenz, Assistant City Manager for Community Services. Please connect with Ari if you'd like to learn more about Hopkins, MN programs.