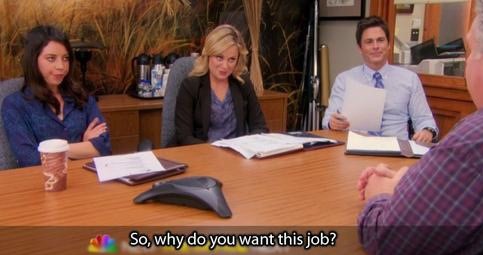 Today's Morning Buzz is by Brent Stockwell – connect with him on LinkedIn and Twitter!!!
---
What I'm Listening To:  Palaces for the People from 99 Percent Invisible
What I'm Reading:  Joyful: The Surprising Power of Ordinary Things to Create Extraordinary Happiness by Ingrid Fetell Lee
What I'm Watching: Marvel's Agents of Shield on Netflix.
---
Who do you really want to hire? People good at winging it, or people who can succeed given adequate time to prepare?
I had an "a-ha" moment about hiring processes a few years ago that changed my approach. I was part of a panel reviewing proposals for transparency platforms. We had three responsive bidders, and they had been given a list of questions, and asked to prepare oral presentations for the panel. I was shocked when – even though we had given them all the questions in advance – they did so poorly when asked the questions during the interview. This got me thinking… what if we gave job applicants the questions in advance – would we see the same type of differentiation in performance?
As I thought about it more, I realized that many of our interview processes are extremely biased towards those applicants who are good at "winging it" or making up responses on the spot. But, how often do we expect our employees to be good at "winging it"? In contrast, we want employees that can "hit it out of the park" given a reasonable amount of time to complete an assignment. So I thought, what if I started designing interview processes to level the playing field for these types of people?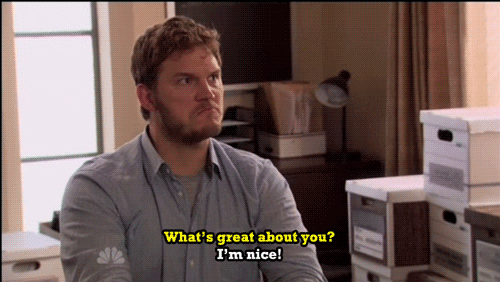 Here are some things that I do.
I always use a few supplemental questions as part of the application. This is helpful in quickly determining writing style, brevity and understanding of the job. I always review the responses without any names attached, without any addresses, and ideally without any names of educational institutions all to avoid bias and get a diverse pool.
Typically, I can get it down to 10-12 of the most qualified candidates, and then I set up phone interviews. I am a huge fan of phone interviews. You can typically tell within a few minutes whether someone has prepared or not, and the good thing is if the interview doesn't go well – you've only lost 10-12 minutes of your time – not a whole hour! People are often skeptical of these rapid-fire phone interviews, all done back-to-back, but it is a very effective technique.
Typical questions at this stage are: Why do you think you should be Scottsdale's next ? Tell us about a specific project that you were personally responsible for, describe the problem you were trying to solve, and the steps you took in the project, including how you presented the final recommendation. What do you think are the most important issues facing the City of Scottsdale?
These questions help gauge whey they are interested, their approach to work, and whether they have done their research. I often ask very similar questions to those asked as supplemental questions in the application. Some panelists question why I do this because they've already answered the question – but sometimes people give very different answers – and that can be a clue of lack of competence or preparation.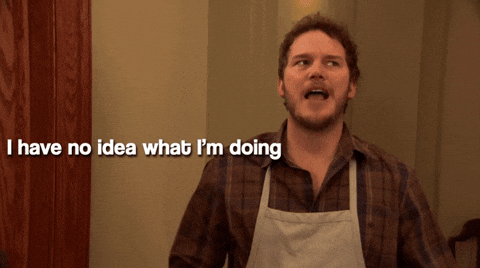 After narrowing down to the candidates that will be invited to interview, I send them out required work assignments that must be submitted via filedrop the day before the in-person interviews. They typically have at least a week to complete the assignment, which is a reasonable amount of time for them to prepare and be successful.
Here are some typical assignments from a recent interview process when we were hiring a Management Assistant, but I take a similar approach whenever hiring management or professional employees:
Prepare a visual resume that demonstrates your educational and professional background and interests, and shares why you are interested in the Scottsdale Management Assistant position. The visual resume will be delivered orally at the interview in 5 minutes or less.
The City Manager is reviewing a budget request for increased staffing from the Scottsdale Fire Department and wants additional information on fire and emergency medical calls for service. Using the city's Open Data Portal, find responses for each of these questions, and write up a one-page memo outlining the process you used to gain the information, the results you obtained, and what conclusions, if any, you can draw from the data.
Read this draft City Council Update received from a city department. The primary audience for this communication is the City Council. Write it more clearly.
Read the attached Administrative Regulation and write a brief update for CityLine, the weekly employee e-newsletter, explaining key information that employees need to know about sponsorships.
Review the city's most recent online Quarterly Performance Report, as well as, performance measures included in the FY 2017/18 Adopted Operating Budget. Choose one division and write a one-page memo to the division director/chief, recommending improvements that could be considered to their selected measures.
Then the in-person interview time is spent primarily asking them to review the pre-work, and sharing the approach they used. While the phone interviews still favor somewhat those who are good at "winging it," those who are most prepared typically shine through at the in person interview.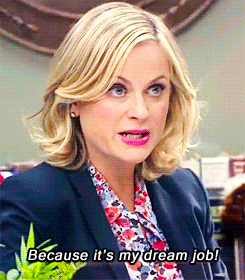 I use diverse panels comprised of the coworkers and colleagues that the employee will be working with. It's important for me to have these people involved in the decision, as it gives them ownership over the decision, so that they will help the new employee – once on board – be as successful as possible. I always go with the top decision of the panel – and I've never been disappointed with the selection following this comprehensive process.
Here are the types of questions used at the in person interview.
Please take the next five minutes to present your visual resume that demonstrates your educational and professional background and interests, and share why you are interested in the Scottsdale management assistant position.NOTE: Almost always the candidate who is both the best designed presentation and the presenter who clearly communicates in less than 5 minutes is the successful candidate. If you do a web search for "visual resume" you'll find plenty of examples that are done well – I don't give any real parameters except that it has to be "visual" and presented "orally" – this gives plenty of flexibility and creativity. Many people do not do well at this assignment. But this is something that is a very critical skill for managers and professionals.
We have a copy of the staffing memo you prepared based on fire department data. Please take us through your process of how you approached this task and then tell us how you reached and substantiated your conclusion.
We have a copy of your City Council Update re-write about the new trollies. Please tell us about your approach to this rewrite and why you structured it the way that you did.
We have a copy of the CityLine update you wrote about the sponsorship administrative regulation. Tell us how you approached this task, what key points you considered, and why?
We have a copy of your recommendations regarding division performance measures. Tell us why you selected this division to recommend improvements. What improvements do you recommend and why?NOTE: Each of these assignments are tasks that they will be expected to do if they get the job, and they give a very good sense of how they will perform on the job, and there are several different types of activities, so it makes it easy to compare the portfolio of each candidate.Beyond that, we typically use a question or two that tries to get at how they handle priorities, and what they do when there is a disagreement about something that's really important.
Tell us about a time when you had to manage multiple projects at once – and how you addressed the multiple priorities.
Tell us about a time when you a disagreed with someone about something that was really important to you. What did you do? What was the outcome?
Another thing I typically do is to ask for this assignment – "You are selected as the new [insert job title here], and it's your first day in the office following new employee orientation. The city manager stops by and asks you to put together your thoughts on one- or two-pages regarding your work plan for the next 90 days. Provide your written work plan." This gives insight into what the prospective employee thinks is most important, how they understand and would approach the job, and it makes it easy for you to so once they are hired…. "follow the work plan you created, and keep me updated on your progress." In addition, you'll have all the other work plans from all the others that weren't selected, and to the extent there are some great ideas there – you can share that with the new employee as well, to have them integrate with their work plan.
As you can see, there are a number of steps that have been taking to try and increase the likelihood that we're hiring someone that can do well with a reasonable amount of preparation, rather than people that are just good at "winging it." It's a tough process – but by the end – they feel like they've earned the job.
But the process doesn't start there. I realize that they are choosing us, as much as we are choosing them, so once selected and before a final decision is made – we typically sit down again and talk through all aspects of the job. No surprises. I want them to ask all their questions, know what's important to me as a supervisor, what my commitment is to them, and clearly understand the fun and the tough parts of the job. In the end, I want them to be really excited for the first day – and really excited to join our team.
I hope this was helpful. Reach out to me via LinkedIn and Twitter and let me know your thoughts, ideas for improvement, and what approaches you've taken.
By the way, we have a job opening right now for a summer city management intern. Know anyone that's interested? Listen to last year's intern talk about her summer project on this webinar, Citizen-Friendly Reporting.
---
Brent Stockwell serves as assistant city manager for the city of Scottsdale, Arizona. He has worked for the city since 2002 in a variety of roles, and has also served in Mesa, Arizona and Federal Way, Washington. He earned degrees from Kansas State University and the University of Washington. He is happily married to his awesome wife, and they are parents of one son, two daughters and a goldendoodle puppy. Follow on Twitter or connect on LinkedIn.
All views and opinions expressed in this post are solely those of the author and do not reflect the views and opinions of his employer.