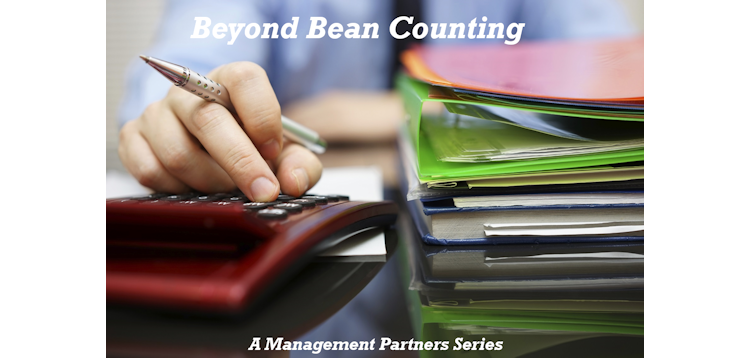 This is the final installment of a four-part series on how local government finance officers can make a BIG impact when given a seat at the table! 
---
Mike Bailey is Finance Director of Redmond, Washington. He's worked in local government finance since 1980, and he's seen firsthand how the approach taken by finance professionals has evolved from vigilant watchdogs to consultative leaders. We interviewed him about the changes he's witnessed and how they can benefit local governments as well as finance department employees.
You can also absorb more of Mike's wisdom by checking out his recent article in Government Finance Review: Relationship Advice for Finance Officers
---
Q: In the course of your career, what has changed about the role finance professionals play in local governments?
A: How you manage a public-sector organization has changed, and there's been an evolution away from the command-and-control approach to being more nimble and delivering what the community wants. Those changes have occurred around us, and we're figuring out how they affect how we do our jobs.
Q: What prompted you to change how you approach your job?
A: We had a new mayor, and he wanted us to be a little more about facilitating progress toward community goals, and less focused on imposing restrictions on what people do. We went from being very risk averse to wanting to deliver value.
Q:What does that look like day to day?
It's a much more collegial approach. I spend an equal amount of time with my peers as I do with my subordinates, and I don't spend all my time in my office hunched over reports. It's about what's best for the city and not what's best for my department.
Q:Can you give an example of how this new role has played out in your office?
A: We had a challenge around how to pay artists at the end of an event. They wanted to get paid right away, and that didn't fit with the procurement process. Once we had someone grab a checkbook and write a check out of the advance travel account. It created a lot of discussion and we eventually created an account specific to that purpose, but she took it upon herself to solve the problem, and it prompted us to move from an attitude that protected assets to one that facilitates resolution to front-line service challenges.
Q:Where are the challenges to this approach?
A: We still have issues we approach with a lockdown mentality. Certainly in procurement—again, you have to have some structure, but you also have to be proactive in helping the organization be better at what they do. Another one is in payroll, where you have to help your folks to think about things with the end user in mind. You have to have the customer in mind and think about the perspective of the customer, rather than always pulling the rule book off the shelf.
Q: Is there a finance personality? And how does that fit with the evolving role you talk about?
A: You certainly have personality types and lots of people who are comfortable being accountants are comfortable with rules and will never be comfortable making things up as they go. You have some people structured that way, but you have to create a path forward for folks to use those skills to meet the community's needs.
Books to check out:
Special thanks to Julie Zimmerman, Chief Knowledge Officer at Management Partners! Check back for more series collaborations.