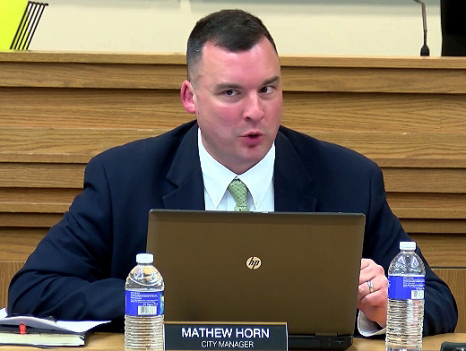 Today's Morning Buzz is brought to you by the devastatingly witty Matt Horn. For more slapstick, follow me on Twitter or Facebook's more professional cousin, LinkedIn.
What I'm Reading:  Re-reading Micro-Resilience by Bonnie St. John (prompted by an AH-mazing keynote at #ICMA2019).
What I'm Listening to:  Deep into lots of 80's ladies right now…The Pretenders, the GoGos, the Bangles…can you hear them?
What I'm Watching:  Binge watching the original Twilight Zone series…but honestly, just trying to get to the TV remote before my wife so as to avoid any more Hallmark Christmas Movies…I mean, I enjoy the theatrical prowess of Lacy Chabert as much as the next guy, but…
____________________________
Well, it's finally over.  In most cases, the election of 2019 did little to elevate the debate.  But, the chips have fallen, and it's time to get down to the business of governing.  Depending on the depth of change in your community, you may have lots of new bosses.  Whether you saw a significant sea change, or just had a seat or two turn over, there are probably some proverbial fences that need mending.  The relationship status among a crew of people who spent the last six months bludgeoning each other over policy positions is, at best, most likely "it's complicated."  Here are a few tips on getting off on the right foot come January.
Getting Up to Speed
Even before the dust settles on the election, you should be thinking about how to get everyone on the same page regarding policies, procedures, current and upcoming projects, etc.  There are a couple of ways to get at this, and your approach may vary depending upon how many folks are coming on board.  If you've only got one or two new board members, you can probably get away with one-on-one meetings and the old reliable briefing binder.  If a whole gaggle is wading in, you may opt for something a little more in depth.  No matter what, your briefings should include:
On-Boarding:  In most cases, elected officials are considered employees.  You'll need to get them onto the payroll system, get them an email address, issue any technology (computer, cell phone, etc.).
Organizational Briefings:  Each department head should develop their elevator pitch about their operation–key staff, programs, services, etc.
Budget and Key Initiatives:  Most new boards inherit the last crew's budget.  Walk them through the basics, and provide information on the status of any key projects either currently underway or on deck.
Parliamentary Basics:  Hopefully, they've been paying attention, and have been to a few Council meetings already.  Either way, a primer on how to manage a meeting, agenda format, how to get items on the docket, etc. will ensure that their first few meetings are as smooth as possible.
Prior to taking office, new members are likely not subject to the same open meetings laws and regulations as sworn members (check with your attorney on that point), but you should still be mindful of transparency concerns.  Open is always best.
The Bigger Picture
Once everyone is seated, I can't overstate the value of a kickoff (and subsequent annual) board retreat.  In addition to the strategic planning value of these discussions, a few days of informal conversation about the direction of the community serves as a really great team builder.  In more cases than not, folks walk away from this event with a very positive outlook about the community and each other.
A few tips about the retreat itself:
Find a location outside of City Hall.  It doesn't have to be the ballroom at the five star hotel, but it should be a nice comfortable space to spend a few days.  It should be accessible, technology friendly, and big enough to host interested members of the press and public.
NO regular business.  We need to keep this on a strategic level.  If you need to squeeze a regular business item in, find another day to do it.  If you find yourself using the word "Whereas," you're wrong.
Put some time into it.  It should be longer than a regular meeting (probably 3 to 4 times as long) but shorter than a Ken Burns documentary.  The desired camaraderie effect is stronger when it's done all at once.  Try to avoid a series of two hour sessions.
FOOD!  This one is non-negotiable.  Light breakfast, power lunch, and tons of snacks.  Hangry is not a good look for strategic planning.
In terms of content, try to self-source.  A few months ahead of the event, ask board members to submit session ideas, talk to staff about what would be important for the board to hear…people will pay attention if they have ownership in the agenda.  A few critical items include:
Establishing/Affirming Vision:  If you've got a recently adopted comprehensive plan, spend some time on that.  Get them familiar and on board with the vision.  If you don't have one (or it was developed during the Carter years) plug in a visioning exercise.  This will work better with some pre-work so that you don't waste a ton of time brainstorming.  You can't go strategic without this discussion.
Developing a Roadmap for the Term:  Four years is a long time.  Build a framework for the big picture items they'd like to see done when they run for re-election.  Again, it would be great if this aligned with an existing strategic plan, but so long as there is agreement and it advances you toward your vision, you'll be ahead of the game.
First Year Objectives:  Most people love to get granular.  Spend some time developing the action items for the first year.  Not only will this ensure that you're moving on their plan, it also creates a good set of performance standards.  Memorialize this part, and gain agreement that this is how your performance will be measured this year.
Ground Rules:  Finally, spend some time talking about how they're going to operate as a board.  Affirm rules of procedure, discuss agenda building, gain consensus on how they'd like to communicate among each other and how they would like to be communicated with.
Preventative Maintenance
Spend your early months observing the new unit.  Watch for warning signs of discord and divide, and work with your chief elected official to nip this in the bud.  Tackle any holdover issues from the election at the very front end of the term.  Do it delicately, but quickly.  This will make future relationships much more productive.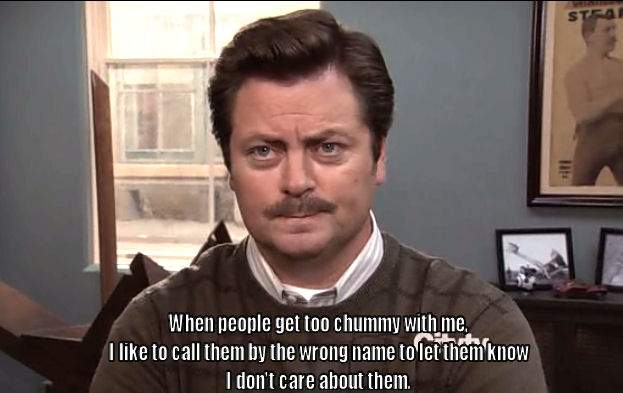 You may live and work in one of the very few places that has a warm and convivial political environment, and where everyone emerged from the election season as best friends.  If so, please reply to this post with a list of current job openings.  If not, put some elbow grease into relationship building.  It will make the next four years of work much more pleasant and effective!