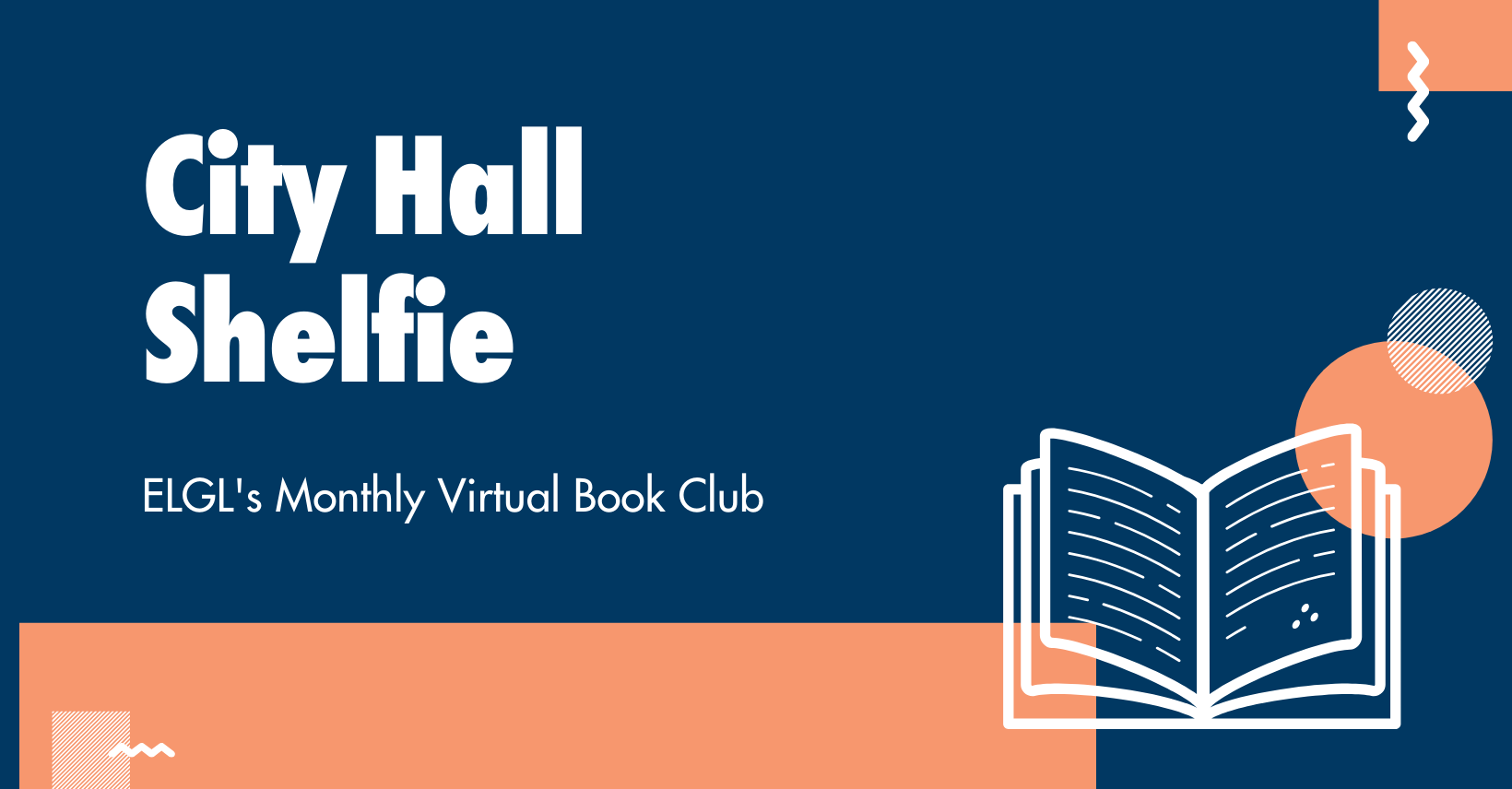 Purpose
ELGL is excited to launch our first formalized book club series in 2020. Why?
To read and discuss non-fiction books related to leadership, business and psychology with an engaging group of colleagues while having fun

Meet new people and engage new viewpoints

Expand knowledge and understanding 

Learn new concepts and how to apply them to our lives and local government work
Club Times, Frequency, & Format
RSVP and event planning take place in the members-only Facebook group. Join this group to stay in touch and attend club meetings.

Book club meetings will take place online. Participants should plan to log on with a strong internet connection, and ideally a webcam.

Meetings are held monthly, on the third Thursday at 6:00 pm Central.  Participants can choose whether a day time is more convenient, or an evening time. 

The book organizer for that date should be available to coordinate both times that day.  

No sweat- if you can't attend, don't worry about.  Catch up next time. If you haven't read the book, don't worry about it- come anyway and listen in!

Feel free to share comments on the Facebook page!  
Hosting Book Club
Hosting an ELGL Book Club meeting is a lot easier than a normal book club - you don't have to make appetizers or buy drinks - just be ready to lead a discussion!
The person nominating a book should be willing to be the organizer for that book meeting, or have someone lined up who would be willing to do so.  Organizing the meeting includes:
Creating a one-page summary of key takeaways from the book

Creating a one-page list of discussion questions about the book to get conversation flowing (one question should be about the relevance to local government and one question would ask the group about what they would add/change about the key takeaways provided by the organizer)

Having the above materials posted in the book club Facebook group by the date of the meeting

Leading the overall summary of the book and introducing discussion questions at the meeting while ensuring that everyone has a chance to be included in the discussion