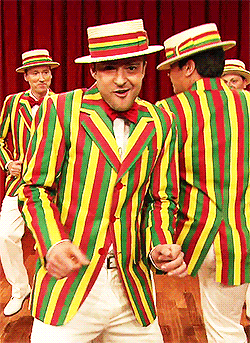 ELGL is seeking contributions from you…yeah, YOU! We want to hear about your experiences, ideas, and unique perspectives. We get your content, you get published on a prestigious, Nobel Prize for Literature Award-winning blog…well, not that last part, but you do get to tell your mom you're famous. Check out our monthly topics and sign-up for a week to contribute; slots are going fast, so make like Kool & The Gang and get down on it!
January's Topic: Concerns and Considerations for Local Gov Preparedness
The 411 on Next Generation 911
By: Sarah Ott, Township Administrator, Washington Township, Franklin County, Ohio
Connect: LinkedIn
Do you call your mother on a rotary dial phone?  Of course not.   Then why is your 911 system relying on the same old telephone technology?
For many of us, we react to this information with something like "huh", "really", or "wow"  when we learn that the for most of United States, our 911 answering points are operating on outdated analog technology.    This land line locked approach limits the ways emergency communication professionals can receive and disperse information.  It make sense that you should be able to text a video of an emergency to emergency personnel just as easily as you can text a video to your friend.  The reality of making that happen though is very complicated.  That's why Next Generation 911 (NG911) is a key part of local government emergency preparedness.
NG911 is about moving our country's 911 system to a digital internet protocol based system for handling emergency calls, accepting mixed media sources, and utilizing adaptive devices. It is taking years of planning and enormous investment to implement. It is also shoving the technology boundary outward for local governments, forcing government to adapt to how citizens use digital devices.
Local governments have the duty to comply with and finance the implementation of new federal guidance on next generation 911 services.  This may include major upgrades at public safety answering points with new hardware and software, focus on increasing the availability of bandwidth to accommodate all those additional GBs of data flowing in and out, increasing shared services between government agencies to be more efficient, and training staff on how to handle even more information while dispatching first responders.
Amidst t
his challenge, we can't lose sight of the reward from implementation of NG 911.  These rewards include the ability to increase the redundancy of 911 answering points for call overload periods and outages; to transmit knowledge from emergency scenes faster; to improve officer and fire fighter safety; to better serve special needs populations that rely on devices to aid in communication; and ultimately meet the demands and expectations of citizens for how to report emergencies.  After all, the rotary phone just doesn't do the job any more when you call your mother. Why should it be the way your reach your emergency services?
If want to learn more about Next Generation 911, check out this article from Govtech that explains it in more detail.
Supplemental Reading