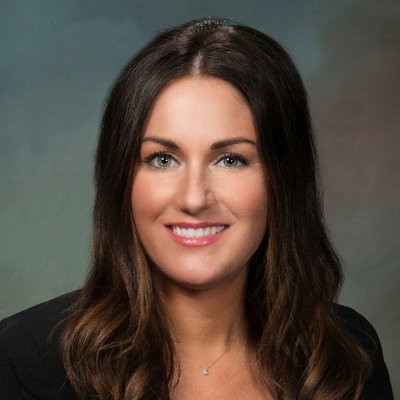 The ELGL Board of Directors appointed Bridget Kozlowski to the ELGL Board of Directors, to a term ending June 30, 2020.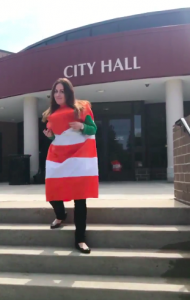 "It is so exciting to add Bridget to our Board of Directors. She embodies what ELGL is all about! From writing for the website on topics like parental leave and communications to organizing the first ELGL conference outside of Portland she has been an ELGL leader without the title. Bridget joining the Board will help us better serve our members and hopefully create more opportunities for Carol the Barrel to meet her adoring fans." – Ben Kittelson
Kozlowski is the Community Services Director for the city of Sterling Heights, MI. Previously, she was employed by the Village of Lombard, IL.
"Bridget has been a key leader in ELGL since 2013.  She developed ELGL's footprint in Illinois while working for Lombard, IL, and then Bridget expanded our membership and programming in Michigan while working for the City of Sterling Heights, Michigan.  Bridget and her team of volunteers are responsible for one of the most successful ELGL events, #ELGL17 Detroit. I am excited for Bridget to join the Board of Directors as we make key decisions on growing ELGL while maintaining ELGL's authentic feel." – Kent Wyatt
In addition to her work with ELGL membership in Illinois and Michigan, Kozlowski participated in the Digital Work Group to upgrade ELGL digital tools; travels and speaks on behalf of ELGL at local government events and conferences; and regularly contributes to ELGL blog content series.
"Bridget Kozlowski is an absolute powerhouse! She embodies what makes ELGL great; she's a lifelong learner who is dedicated to making her community better… and finding joy in it!  I am excited for her position on the ELGL's board as we take a deep dive into our strategic plan. " – Joey Garcia
The ELGL Board of Directors operates as the official advisory body for the organization, but also has the added responsibility of executing programs, events, and content. This year, the Board will evaluate the role of the Board, the recruitment process for vacant positions, and service expectations for Board members.
"Having led the planning for ELGL17 in Detroit, Carol the Barrel… I mean Bridget… is an experienced hand in managing ELGL projects and sustaining relationships with numerous members. Her perspective on the ELGL Board will work well as we continue to focus on membership value. " – Dan Weinheimer
In the next six months, the Board has an aggressive work plan to develop and adopt a two-year strategic plan, evaluate the organization's finances and make recommendations on dues structures, and adopt the fiscal year 2020 budget. Adding Kozlowski to the Board provides valuable perspective to these projects.
"I am excited about the addition of Bridget to the ELGL Board. If her work on #ELGL17 in Detroit is an indicator of her success, there is no doubt she will be an asset to the organization. As we look to increase the value afforded to our members, I look forward to her wisdom and leadership in the area of strategic planning." -Christian Williams
In addition to the accolades acknowledged in this blog post, Kozlowski also won the "Best #CityHallSelfie" award in 2017.
Kozlowski's email address for ELGL is [email protected].
---