GovHR

GovHR USA and GovTempsUSA provide executive recruiting and interim staffing solutions, management and human resource consulting to local government and nonprofit clients across the country. Founders Heidi Voorhees and Joellen Earl each bring more than 30 years of expertise to the company through backgrounds working as managers in local government, and as consultants working with public sector clients. A team of seasoned executive recruiters, human resource and management consultants, staffing specialists, and professional development experts provide the highest level of services available in the industry.
GovTempsUSA, a public-sector staffing firm, specializes in the temporary placement of positions in local government. The firm offers project-specific and short-term assignments, in addition to long-term and outsourced arrangements.
Please contact Heidi Voorhees or Joellen Earl at 847-380-3240 to discuss how we may serve your organization by providing the following services, and more:
Executive Recruitment
Human Resources Consulting
Management Consulting
Organizational Studies
Virtual Recruitment
Professional Outreach
Short-term or Long-term staffing
Temp-to Hire, or Direct hire placement
Succession planning
Strategic planning
Ask about other services
Send Message to listing owner
GovHR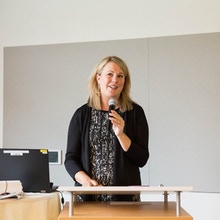 I'm the co-founder and executive director of ELGL. I love my job. Other things I love: local government, my family, my dog Michael Jordan, sandwiches, naps, books, and skee-ball.