UrbanLeap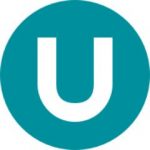 Public prototyping is the best way to test and evaluate which solutions fit your city's needs. UrbanLeap gives you a streamlined process to run pilots and deliver better results to your community.
Send Message to listing owner
UrbanLeap
I'm an extroverted introvert exploring the Bay Area and finding my way in the local government field. I love analyzing processes, eating ice cream, showing how fun local government is, and learning about different cultures through culinary experiences. Also, I'm a crazy cat-mom.