Directory Category: Agendas & Minutes
Agendas & Minutes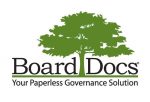 As the pioneer of board management services, BoardDocs has helped well over 2,000 organization dramatically lower costs, increase transparency and reduce time-of-staff by up to 75 percent. Because our solutions are so easy to use, your organization will operate more effectively from day one. BoardDocs' next-generation, cloud-based services allow organizations to significantly improve the way they create and manage board packets, access information and conduct meetings.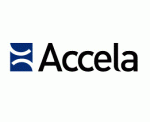 Accela provides solutions to government agencies to automate and streamline processes for land and asset management, licensing, legislative management, recreation and resource management, and public health and safety. From making it easier to open a business, to completing permits and inspections, to making city council meeting agendas, minutes and decisions available online, the Accela Civic Platform provides the foundation for the two-way flow of data that makes engagement possible. Agencies have the flexibility, options, and scalability to continue to innovate without investing in new technology. Whether deployed in the cloud or on-premise and regardless of agency size or budget, Accela solutions streamline and accelerate services through online citizen access, mobile solutions, improved workflow and the elimination of paperwork. Accela serves hundreds of agencies, facilitating thousands of services and millions of transactions daily. We believe a new era is arriving in which government for the people is coming to the people. By working together, we can help engage, and build communities that citizens love and feel passionate about.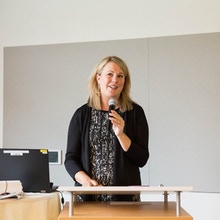 I'm the co-founder and executive director of ELGL. I love my job. Other things I love: local government, my family, my dog Michael Jordan, sandwiches, naps, books, and skee-ball.