Directory Category: Dashboards
Dashboards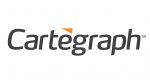 Analytics, Bike/Pedestrian, Community Engagement, Current Planning, Dashboards, Dashboards, IT, Long Range Planning, Mapping/GIS, Sidewalks, Stormwater, Streets, Technology, Wastewater, Water, Zoning
Cartegraph empowers cities and counties to become high-performance organizations. They offer services and software to help local government agencies manage assets effectively, deploy resources efficiently, and become more productive for their citizens.
To build high-performance governments, Cartegraph uses a comprehensive, three-pronged approach that combines success coaching, expert consulting, and state-of-the-art software. Cartegraph produces web-based asset, work, and resource management tools to help agencies capture data, analyze it, and prepare for the future.
The organization additionally supports agencies with a wide range of services from pavement management implementation and right-of-way asset collection to GIS data reviews and operational dashboard set up.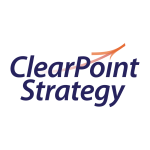 ClearPoint Strategy is a cloud-based strategy execution, performance management and reporting software solution designed in conjunction with the Balanced Scorecard framework. With the online interface, ClearPoint users can easily manage strategic plans, objectives, measures, initiatives and dashboards – tools that leadership teams in government rely on to make more accurate data-driven decisions and ensure transparency, accountability, and follow-through.  ClearPoint, including its project management capabilities, government benchmarking solution, Peer-To-Peer Sharing and Community Dashboards, is secure, cost effective, and offers an amazing customer support team. Organizations that are a part of the ClearPoint Community enjoy many benefits including the ability to share data with one another and network at ClearPoint events.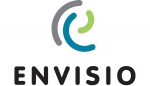 Envisio helps governments achieve greater transparency and accountability by making it easy to track and report on strategic plan.