Directory Category: Stormwater
Stormwater

Minol USA, headquartered in Addison, TX, has more than 100 employees nationwide with regional and support offices located throughout the country. We operate in all major markets providing services for the multifamily, military, affordable and student housing industries, as well as government agencies and commercial properties.
Also headquartered in Addison, TX is ZENNER USA, a manufacturer and distributor of high-quality water and heat meters. The company's U.S. manufacturing plant located in Banning, CA was the fifth addition to the company's global manufacturing team.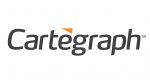 Analytics, Bike/Pedestrian, Community Engagement, Current Planning, Dashboards, Dashboards, IT, Long Range Planning, Mapping/GIS, Sidewalks, Stormwater, Streets, Technology, Wastewater, Water, Zoning
Cartegraph empowers cities and counties to become high-performance organizations. They offer services and software to help local government agencies manage assets effectively, deploy resources efficiently, and become more productive for their citizens.
To build high-performance governments, Cartegraph uses a comprehensive, three-pronged approach that combines success coaching, expert consulting, and state-of-the-art software. Cartegraph produces web-based asset, work, and resource management tools to help agencies capture data, analyze it, and prepare for the future.
The organization additionally supports agencies with a wide range of services from pavement management implementation and right-of-way asset collection to GIS data reviews and operational dashboard set up.