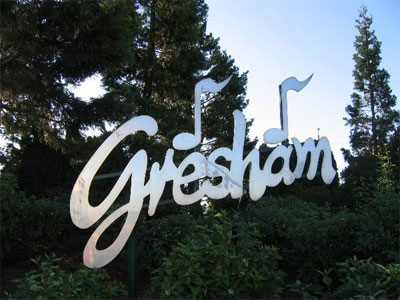 Organizational Member Gresham, OR is sharing a great opportunity for ELGL members! Check out the job details below and apply at the link: Apply.
The Job
The City of Gresham is pleased to announce an exciting new opportunity for an experienced and enthusiastic project manager who is passionate about excellence in public service.  Working in a nimble, collaborative and practical environment, this position will manage significant Citywide business process improvement projects that are outlined in the City's Three-Year Technology Strategic Plan. The incumbent will be part of a team of creative and dedicated individuals committed to innovation and process improvements.
This position is anticipated to last two years and can provide a flexible schedule for the right candidate who would like to work 32 – 40 hours/week. Schedule to be determined with mutual agreement between the chosen candidate and the City.
Apply: Business Project Manager
Details
Under the guidance of the Technology Senior Manager, this position will be vital to progress and responsible for a number of projects that make measurable improvements in daily operations of the City.  Projects will range from the development and rollout of a bring your own device (BYOD) policy to the implementation of a new learning management system (LMS).   Specific responsibilities may include:
Lead teams in multi-phase, cross-departmental business improvement projects. This work will entail the full project life cycle, including problem definition, scoping, evaluation of alternatives, development and execution of the project plan, and recommendations for continuous improvement.
Manage and participate in multiple projects simultaneously, ranging in subject matter from process and change management initiatives to information technology projects.
Promote strategic thinking to identify solutions to business problems.  Facilitate continuous improvement initiatives and make recommendations to project sponsors and steering committees.
Plan and perform in a variety of roles including project manager, business analyst, and change management facilitator.
Guide project teams in the application of project management tools and techniques.
Gather business requirements by collaborating with users to define and assess needs, recognizing business or process problems and discerning their root causes.
Develop project proposals, including scope, deliverables, success measures, risks, cost estimates, timelines, and alternatives, in accepted format(s) to facilitate decision-making and information sharing with sponsors, steering committees, subject matter experts, and the larger organization.
Coordinate team members and vendors to produce project deliverables and intended results.
Support team work, model clear and open communication, and manage negotiations between stakeholders.
Prepare and present findings, results and reports, including final recommendations and status reports that are relevant to the intended audience.
Develop and monitor project budgets, timelines, and oversee vendor contracts.
Be creative, bring energy, build trust, foster collaboration, and have fun while making a positive difference in an organization serves a large and vibrant community.