Fifty Nifty Takeaways
What do we hope to learn from this series? We hope you will gain a better understanding of the unique characteristics of local government in each state, we hope you will learn that there are others like you who are motivated to make a difference through the public sector, and we hope you will learn from hearing about the mistakes of others.
 Vitals
Douglas Ayres
Experience: Former City Manager of  Melbourne, Florida; Salem, Oregon; Inglewood, California; and Leisure World Laguna Hills, California
Education: Army, Roanoke College, University of North Carolina, Syracuse University, and University of Southern California
Published Works: CONSUMER GOVERNMENT: VIA THE ART OF FULL DISCLOSURE and RIGHT IN THE CITY – VOLUME II –More Bizarre Tales
Connect: Twitter and World Wide Web, Email: [email protected]
Our Take on Douglas Ayres
Here's what you need to know about Douglas Ayres, straight from the horse's mouth:
"I have been fully retired for 17+ years. I am now 83, but in excellent health.  Such is the outcome of good genes, no tobacco, alcohol or coffee, and a good wife."
The Fifty Nifty is proud to feature one of the greats in local government. If there was a Mt. Rushmore for local government, Douglas would be chiseled in along with his famous Municipal Business Systems. We cannot categorize Douglas into just one state. While he worked in California, Florida, Oregon, and Virginia, he has an impacted all 50 states through writing a number of local government gospels (including our favorite, "The Local Government Joke Book"), teaching public administration at several schools, and devoting time to professional associations.
Our favorite item that we stumbled upon in researching Douglas is this item which appeared in the Statesman Journal.
When you've got sidewalk telephones you've got real public convenience. Especially in downtown areas at night when buildings are closed and people can't get to the phones inside them." These are the words of Douglas W. Ayres, City Manager of Salem, Oregon in describing the 24-hour service of phone booths on public sidewalks.
Background Check on Douglas – 

Autobiography
Douglas W. Ayres was reared in southeastern West Virginia during the Great Depression, dreaming of boating the United States. In 1948 he joined the Army, followed by education at Roanoke College; the University of North Carolina, Chapel Hill; Syracuse University; and the University of Southern California. An Air Force commission provided 20 years of service, to Major. Doug always had at least three active involvements, so most endeavors overlapped.
Doug became a flunky to a mentoring Town Manager, and signed as indentured servant to a Town Attorney to read for the law. Now, 58 years later, he is a retired City Manager, of Melbourne, Florida; Salem, Oregon; Inglewood, California; and Leisure World Laguna Hills, California. For another 25 years Doug also served as consultant to scores of governments, ranging from the United Nations to local special districts. He also arranged financing for several billion dollars of municipal capital improvements. Simultaneously he taught in the Graduate Schools of California State University, Long Beach (2 years); the University of Southern California (15); and the University of California, Irvine (2), and conducted seminars for a wide array of public officials.
In 1988 he and spouse Pam started sliding into retirement. They purchased a boat and began their Voyage of Discovery cruising the vast majority of the navigable waterways of North America 26,000 miles in all.
These adventures are described in detail, complete with copious charts, illustrations and color photos, in Volumes I and II of UNDAUNTED CURIOSITY – Boating America's Coasts and Waterways.
Pamela Swift Ayres was born in Missouri and reared in Kansas and on an Iowa farm. Her engineer father did not believe in female higher education, so after high school Pam escaped to Southern California to pursue higher education on her own at community colleges and the University of Southern California. There in 1981 she and Professor Douglas W. Ayres met in one of his Graduate School courses.
Pam started in municipal government at age 18, in California City, the 2nd largest California city in area. She soon became the youngest elected City Clerk in California history, also serving as Assistant City Manager, and twice as Acting C-M. Next was appointment as City Clerk of Bellflower, California. At age 31 she was appointed as City Clerk of Pasadena, from which eight years later she retired to coordinate husband Doug's burgeoning array of partnerships, corporations and speaking engagements. During Pam's career she was President of the City Clerks Association of Southern California, then of the California City Clerks Association. In 1988 she was named California City Clerk of the Year.
Simultaneously with managing Doug's endeavors Pam provided election administration services to a number of California cities, some by court order to determine and alleviate election problems. After both she and Doug retired they together provided home rule city charter conversion services to several California General Law cities. In 1988 they embarked on their Voyage of Joy, cruising the vast majority of the navigable waterways of North America 26,000 miles in all.
Lightning Round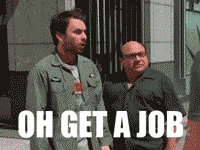 Best piece of advice from your parents.

They split when I was one, so this is not a source.  My Mom said "Get a good job".  So I did.
In a dream world, which bands would headline your retirement party?
Chicago although they were founded barely prior to my "official" retirement from direct local government in 1975.
(Complete the sentence) Before I die I want to….. see the Tea Party gets it comeuppance!
Three most influential books in your life
World Civilization – as the textbook taught by my Freshman first semester Professor at Roanoke College, Salem, Virginia
Roget's Thesaurus in Dictionary Form – 1936 edition
Documents of American History by Henry Steele Commager
If you could FaceTime with five people (dead or alive and not including family members), who would be on the list?
Louis Brownlow – with whom I did have a significant amount of face time
Lyndon Baines Johnson
Franklin Delano Roosevelt
Describe the inside of your car.   
Ridiculously clean and neat
What's the meaning of life?
A chance to do something significant for mankind – or at least a portion of them.
Q & A with Douglas
Douglas best summarizes what you need to know about him, "I am now 83, but in excellent health.  Such is the outcome of good genes, no tobacco, alcohol or coffee, and a good woman. "
Give us three bullet points that best describe local government in Arizona.
Superior almost universal professional local government – town, city and county
Superior almost universally well-organized and professionally-staffed State government
Far right wing ignorant and ideologically based semi-professional State elected officials, especially the Legislature, that constantly try to limit and destroy local government
We'll assume you didn't grow up dreaming about a career in local government.  A. What was your dream job as a 12-year old?  B. What was your first local government job?  C. How did you end up in local government?
Hell, I grew up literally up a holler in West Virginia during the entire depths of the Great Depression and had no idea what I would do, so I took the universal "way out" and on high school graduation joined the Army.
"Grunt" and then "Lackey" to four small town local government officials – Town Manager, Town Attorney, Town Engineer & Town Treasurer, part time while attending the local college from end of Freshman year through B.A. and M.P.A., which led to a career in local government when I was asked to return as Town Clerk and Assistant Town Manager and as such, Town Manager for-life-successor.
Give us your top three career accomplishments.
Having developed the Municipal Business System, literally making local government more effective and efficient than corporations and private businesses are alleged to be.
Being the only person who played a major role in, and almost literally single-handedly created the entirety of the financial, personnel, organizational local government systems of the State of Alaska (1956-59).  And the local government system for the new State of Hawai'i (1961-64).
Being awarded an honorary LL.D. by my undergraduate college for "aiding hundreds of governments to improve operations, finances and management" during my multi-faceted career.
We often learn from our mistakes. Name one or two career mistakes that you have made that you think we could learn from.
Having taken a Manager job without sufficient verification of what I was told by the City Council, (that the audit had shown the City in excellent financial condition) which ultimately developed quite quickly on my arrival that it was near bond default and resultant bankruptcy (from probable Council perfidy).
 I never repeated; checking and verifying EVERYTHING about all prospective employers. I also never again applied for a job; they had to come to me.
Our experience has been many of our friends, family, and neighbors are not well versed in what it is we do in local government, many think we are a "planner" or "mayor". Has this been your experience?  
Not really.  I take on their alleged and possible ignorance and give a brief synopsis of what local government is and a City Manager does before any ignorance can emerge.
How can local governments better communicate their role in the everyday lives of the community? 
Take on every opportunity to explain, in detail, what happened, what could have or did happen, and what can happen.
Would you encourage your family and friends to consider a career in local government? 
Yes, and I do.
Hypothetically, if we find ourselves interviewing for a job in front of you, talk about three steps we can take to make a good impress.
Make sure EVERYTHING in documentation is correctly spelled, terminology and diction.
Be a "clean cut American citizen" with no evident flaws or idiosyncrasies.
Lay out a solid academic vitae with "understanding" of its underlayment role only.
Mentoring is such an important part of local government. Name three of your mentors.
Frank Chapman, Town Manager of Salem, Virginia
Sagen Kime, Town Attorney of Salem, Virginia
Ed Ricketts, Associate Director of Public Administration Service of the National Governmental Center of the University of Chicago.
(Complete the sentence) In 2018, local government will be.…. in deep trouble if it does not adopt adapted business costing methods rather than "outsourcing".  The latter is just an excuse for expanding the political "contributions base".
What question(s) should we have asked you?
What is the best thing you believe that should be done NOW by local governments to re-cover their financial and political stability and stature?
What is to be done to salvage public pension systems and their reputations which have been greatly damaged by private sector algorithm financial paper foisted off onto those funds by the "financial services industry".
Supplemental Reading
Fifty Nifty Profiles