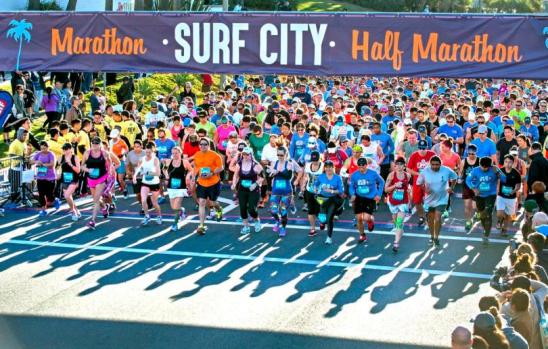 This Morning Buzz is brought to you by Lynn Kelly-Lehner  from the City of Temecula 
What I'm Reading: Deep Work, Rules for Focused Success in a Distracted World, by Cal Newport (Thank you to my ELGL Birthdays & Books buddy Travis !) 
What I'm Listening To: Lewis Howes' interview with Brene Brown on his School of Greatness podcast 
Yesterday, I ran my 39th half marathon in Huntington Beach at the Surf City Half Marathon. (Can you spot me in the picture above?) I have run this particular race six times, and I love it because ten of the miles are along the beautiful Pacific Coast, lending itself to a beautiful, flat, and fast course.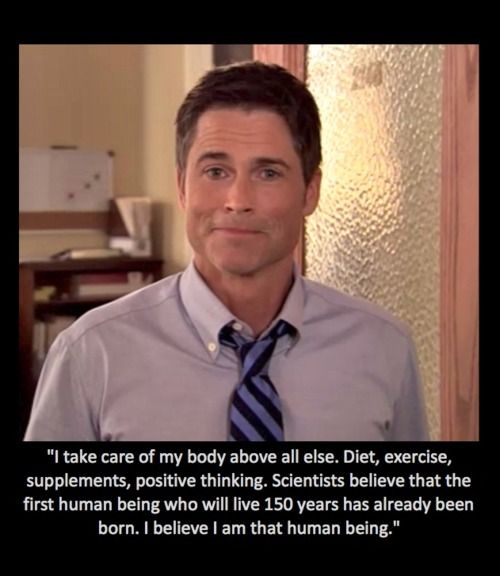 Like many of you, running, and working out in general, is my stress release. It keeps me grounded and focused, reduces my stress and anxiety, gives me energy, and has the lovely benefit of keeping me in shape. But another unexpected benefit expect is the many lessons I have been able to carry through from running to my career. Here are some of the top lessons I have learned by logging those long miles. 
You are stronger than you think you are. Running for hours at a time is…hard. There have been so many times that I wanted to quit because I was tired, or hurting, or hot, or bored, or hungry. There are A LOT of excuses to quit. But I remind myself over and over that I have worked too hard to just give up. The mental game is just as important as the physical game in endurance sports. In your career, a very different kind of endurance sport, you will have bad days. You will make mistakes. You will be bored. You will be tired. I often find myself hungry. There will be times you will want to quit. But stick with it. Be gritty. Focus. You have worked hard to get where you are. Life in the public sector is not easy. Our jobs are not easy, but you are strong. You are making a difference in your community.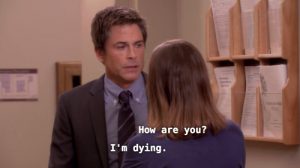 Show up. Do the work. See the results. In long-distance running, there is a common term called "junk miles." While the definition of junk miles is oddly debatable, I will define it as miles run with poor form, or mileage for the sake of mileage. All workouts should have a purpose – and those purposes can range in intensity from a slow jog to full out sprints. But you can't just go through the motions and expect to see results.  The same goes for your local gov gig. Show up. Be mindful and present of the task at hand. Don't just phone in an assignment and expect to reap the benefits. 
Your career is a marathon, not a sprint. While running a literal marathon, you will have a terrible time if you go full speed the first mile of your 26.2-mile journey.  You will burn out incredibly quickly. The marathon is a long journey – and so is your career. Learn to pace yourself. Do not spend all your time working. Pursue other interests outside of local government and make time for family and friends. 
What gets measured gets managed. Somewhat embarrassingly, I just recently started tracking my statistics and performance in various types of events. Because I know what I am capable of, I have a better sense of how much I can push myself and how hard I should work.  I have immediately seen improvements.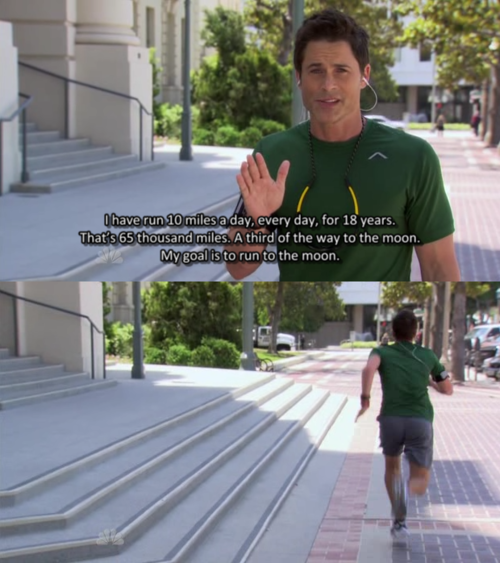 What data can you gather in your job? Do you track data and metrics of your team's performance? Your department or city stats? 
Run your own race. Your fitness journey is your own journey. Your race is your race. Every single person has a different journey that got them to the point they are at today. Your career is your career. It is so easy to get caught up on who is achieving what and when in your field. It can be frustrating if you are feeling stuck in your current situation when seemingly everyone else is getting promoted around you. This frustration and dare I say, jealousy, is natural. Recognize it. Acknowledge it. Make a plan to achieve your goals. Congratulate your friends and co-workers. And then keep on keeping on. Your time will come. Comparison is the thief of joy. 
Celebrate the little things. I celebrate every single PR. Every single one. Is this vain? Maybe. Is it annoying? Most likely. But every small win motivates me to keep improving and to keep working hard. In your career, celebrate the milestones. Not just yours, but your team's. Often, projects can take months, if not years. It is important to celebrate your accomplishments, even the small ones.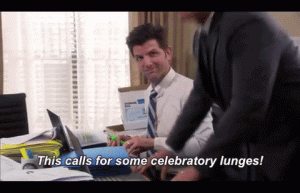 Never stop learning.  I have been running my whole life. But lately, I have had an unexpected string of personal records in various events. One of my coaches asked me "how do you keep getting all of these PRs?" Good question. Upon reflection, a reason why I had not been improving until recently was that I had become complacent.  
For the past 18 months, I have become obsessed with my performance statistics, technique, and strategy. (Thanks, Orangetheory Fitness!) I gobble up information. I watch YouTube videos, follow trainers on Instagram, read countless blogs, and ask non-stop questions to my (very patient) coaches.  
Just like with running, do this with your career. Deliberately practice the skills you are trying to learn. Hone your talents. Join Toastmasters to get over your fear of public speaking. Take a class to be more comfortable with budgeting. Read books on leadership and management. Reach out to a potential mentor. Consider that certificate or graduate degree. Growth does not come from staying in our comfort zones.  
Bonus Tip! 
Always bring snacks. One of the best things about long-distance running is that I get to eat snacks in the middle of a workout! It gives me a pick me up and the energy to keep me going to the finish line. Do you have a community workshop? Stakeholder meeting? Team meeting close to lunch? Bring snacks to make those marathon meeting sessions a little more bearable. Your co-workers will thank you. 
Have you learned career lessons from your hobbies and personal pursuits? What have they taught you?