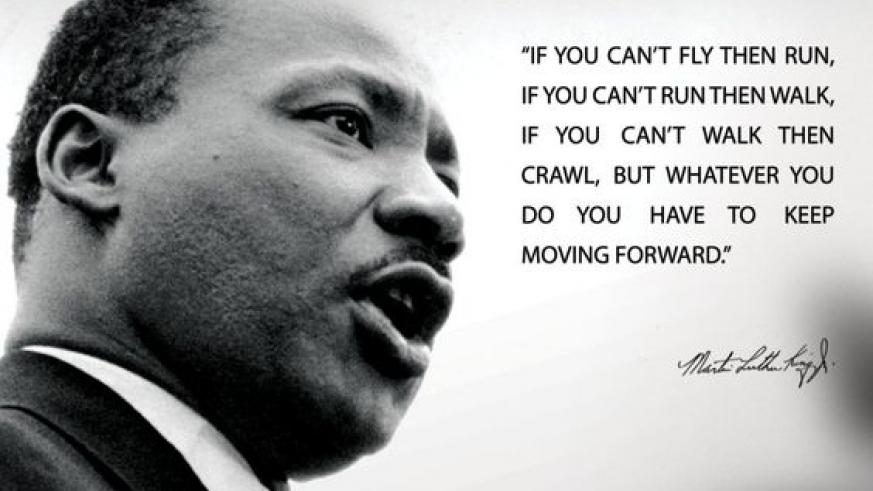 To celebrate the memory of Martin Luther King Jr., ELGL members reflect on their experience with diversity and inclusion in local government.
---
ELGL works for equality and collaboration in local government – The Oregonian
What Does Inclusion Really Mean Anyway? Neha Subramanyam
Podcast: Operationalizing Racial Equity in Austin, TX – Brion Oaks
Keep Talking About Diversity – Susan Barkman
Meet a Chief Diversity & Inclusion Officer (& Why Every City Hall Should Have One) – Peter Kobak
Increasing Equity by Unifying In-Person & Virtual Efforts – Jay Dawkins
Podcast: Fostering an Inclusive City with Mayor Steve Callaway
Race & Diversity in the Planning Profession – Giovania Tiarachristie, City of New York City
Blissfully Unaware, No More… – Kristina Ashton
All Eyes on Me…The Reality of Microaggressions – Tara Smelt
Refusing to Stay Silent – Tara Smelt
Part V: Organizational Diversity Is Deeper than Race – Christian Williams
Part IV: Countering the Ignorance of Racism – Christian Williams
Part III: "You Sound White" – Christian Williams
Part II: "No Blacks are Allowed at My Birthday Party" – Christian Williams
Part I: The Influence of Pop Culture on Racial Identity – Christian Williams
We Need Charade Ninjas – Nijah Fudge
#13Percent: Recognizing Privilege – Ben Bryant
My Thoughts on Publicly Discussing Race – Brittany Bennett
Race Doesn't Exist in a Vacuum – Casie Yoder
The Time Is Now….Become an Advocate for Diversity in Local Government – Kent Wyatt
#13Percent: Using Data to Improve Diversity and Inclusion – Janice D'Aloia
Impediments to Increasing Diversity and Inclusion Are… – ELGL
State of Diversity in the Local Government Workforce Is….. – ELGL
Greg Clay Discusses the Influence of MLK Jr. on His Career – GovLove
Busting Barriers to Public Involvement – Sarah Hazel
We need your help advancing the conversation. Email Kent Wyatt – [email protected] to learn more about getting involved.