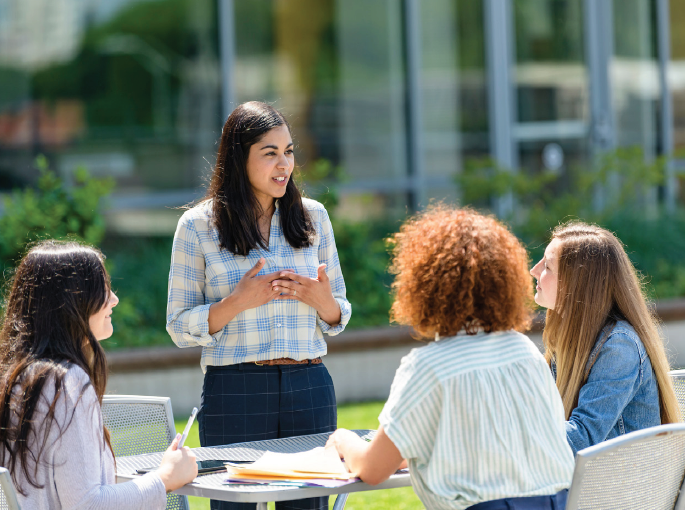 Public Service Talent: Now's the Time for an Oregon Summer Fellow!
PSU's Center for Public Service's Ph.D. and master's-level Fellows are able to launch immediately into organizations for 10-week placements over the summer, helping to complete unfinished projects or embark on new initiatives. Given their talent, many will begin to solidify their summer plans in the coming weeks, so we encourage partners to connect with us before June 4! Review candidate profiles in our Talent Bank here, or schedule a 20-minute phone call with Yachi Iisako at the Center for Public Service by clicking here to explore possibilities to build your organizational capacity. 
---
LEAN Rapid Process Improvement can help local governments and nonprofits make the most of their resources and refine their processes. Join the Center for Public Service on June 9 and June 16 from 9:00am-12:00pm for a two-day non-credit professional development training designed to help nonprofit and local government professionals learn how LEAN practices can benefit their organizations. This training is intended for beginning to intermediate LEAN practitioners and will offer participants the opportunity to apply some LEAN tools to their own work. Participants will come away from the training with new tools they can use to improve processes at their own organizations. 
---
Effective Public Engagement: Tools and Techniques will be a highly interactive three-hour virtual session that has been customized specifically for elected officials and staff. Our guest facilitators from the Davenport Institute have designed this workshop with two areas of focus:
EFFECTIVE PUBLIC ENGAGEMENT: TOOLS AND TECHNIQUES
An overview session on the current state of public engagement. How has it changed as a result of COVID? Who sets the agenda for inclusive engagement and how can you as an elected leader or staff develop a more inclusive engagement strategy?
NAVIGATING COMMON PUBLIC ENGAGEMENT PITFALLS
Public Engagement is challenging and imperfect. However, you can work towards effective public engagement by avoiding some common pitfalls and navigating through challenges that arise. What are those challenges? What are the best practices to respond to and mitigate issues during and after public engagement?
Learn about our guest facilitators and register at the main website.
---
College of Urban and Public Affairs
Mark O. Hatfield School of Government
Center for Public Service
Post Office Box 751
Portland, Oregon 97207-0751
T 503-725-8261
F 503-725-5111
570T Urban Center