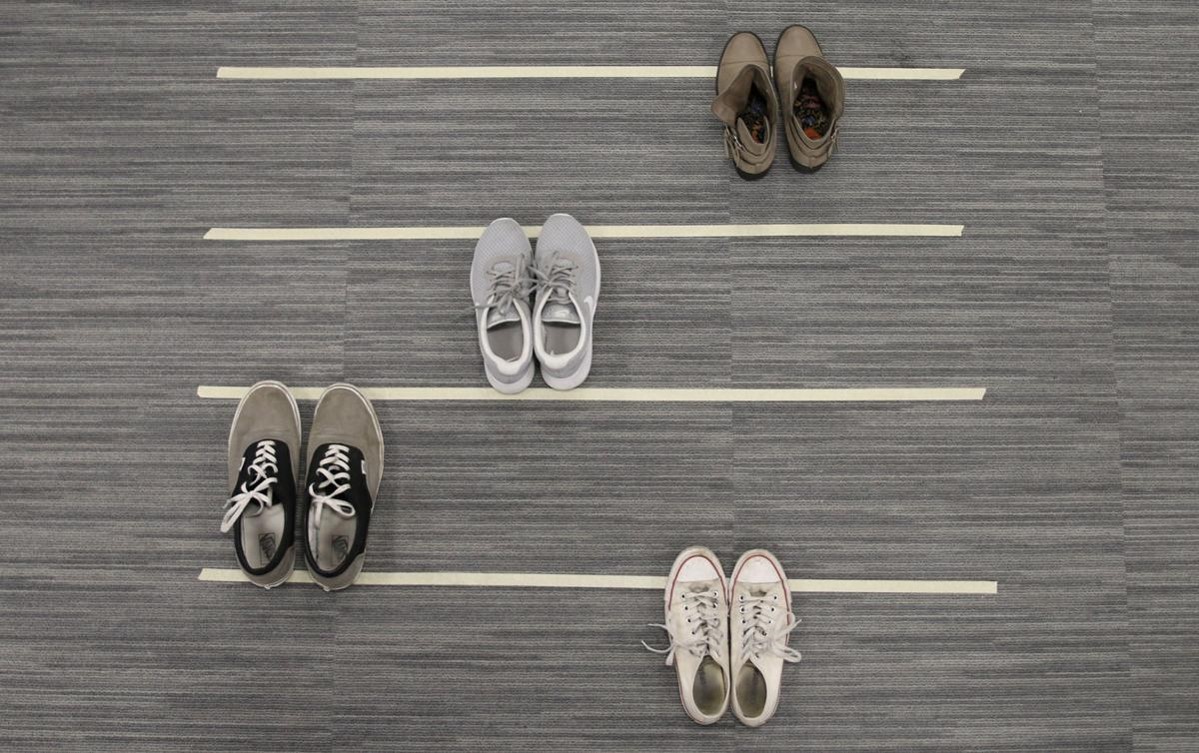 Today's Buzz is by Greg Stopka (Twitter and LinkedIn)
What's I'm watching: Endless episodes of Frontline on Youtube
What I'm reading: Election polls and analysis
What I'm feeling:  Election anxiety
White male privilege is hard to see if you are white and male. If a world is built for you, you can be oblivious to the obstacles and barriers that others face. However, a privilege walk can help identify your privilege and how it benefits you. My definition of privilege is inherent societal and economic advantages that a person has solely due to their identity including race, gender, or sexual orientation among others. A privilege walk is where a facilitator reads out statements to understand how a person enjoys privilege, walking you through your life and seeing where privilege exists (here's a sample privilege walk). It is an exercise not to make people feel guilty by advantages or disadvantages related to social identity, but rather recognize that there are various levels of privilege out there. By being aware of it, you can identify the barriers others face and address them.
In today's Buzz, I'm going to do a privilege walk in relation to how it has helped my career in local government. By showcasing the privilege in local government graduate programs, networks, and the workplace, I can showcase the equity concerns we have in not just our local government agency but local government profession as a whole.
Quick summary of my background for context. I grew up in the Northwest suburbs of Chicago. I attended a top high school, a liberal arts college, and then graduate school at the University of Kansas. My national local government networks include the International City/County Management Association (ICMA), Alliance for Innovation (AFI), Engaging Local Government Leaders (ELGL), the National Recreation and Park Association, and other state groups and associations. I've worked as an intern for then Senator Barack Obama, an intern for the City of Olathe, KS, an assistant to the city manager at the City of Yuma, AZ, a regional director for the Alliance for Innovation, and currently as the Strategy and Innovation Manager at the Park District of Oak Park.
Statements about race and gender are based on the 2019 ELGL Diversity Survey and my personal observations from my background.
Local Government Network
My graduate school network was predominately my own race.
My local government networks of professionals is predominately of my own race.
I feel comfortable and welcomed at local government conferences because the attendees reflect my race.
Applying for Local Government Jobs
I have been able to connect with people of my own race to help me in job searches.
My local government interview panels have predominately been my own race.
I benefit from the concept of "culture fit".
Working in Local Government
I never have to question whether criticism of my skills or abilities are due to my race and gender because my managers are predominately the same race.
I can speak about race without carrying the burden of my own race.
I can critique other's ideas without being perceived as challenging due to my gender or race.
Finally, I can write an article like this one that all my peers can see, without worrying about the burdens that my peers of color face (see above). After going through these questions, it is clear to me that there is white male privilege in the profession. Having a graduate program, a network, and co-workers that look like you allows you to feel comfortable and welcomed, which allows you to build connections and trust. Due to my race and gender, I have benefited from a system of graduate programs, networks, and work environments; as a result, I have a responsibility to speak up so we can identify and address the equity obstacles and barriers in our profession. We need to reach out to our associations, graduate schools and workplaces to encourage all of them to work toward equity at all levels of our profession.
How can you bring more awareness to the systematic challenges in our profession? How can you use your privilege to improve equity in our profession? How can you better listen to people of color to identify and address equity barriers? Speak out!