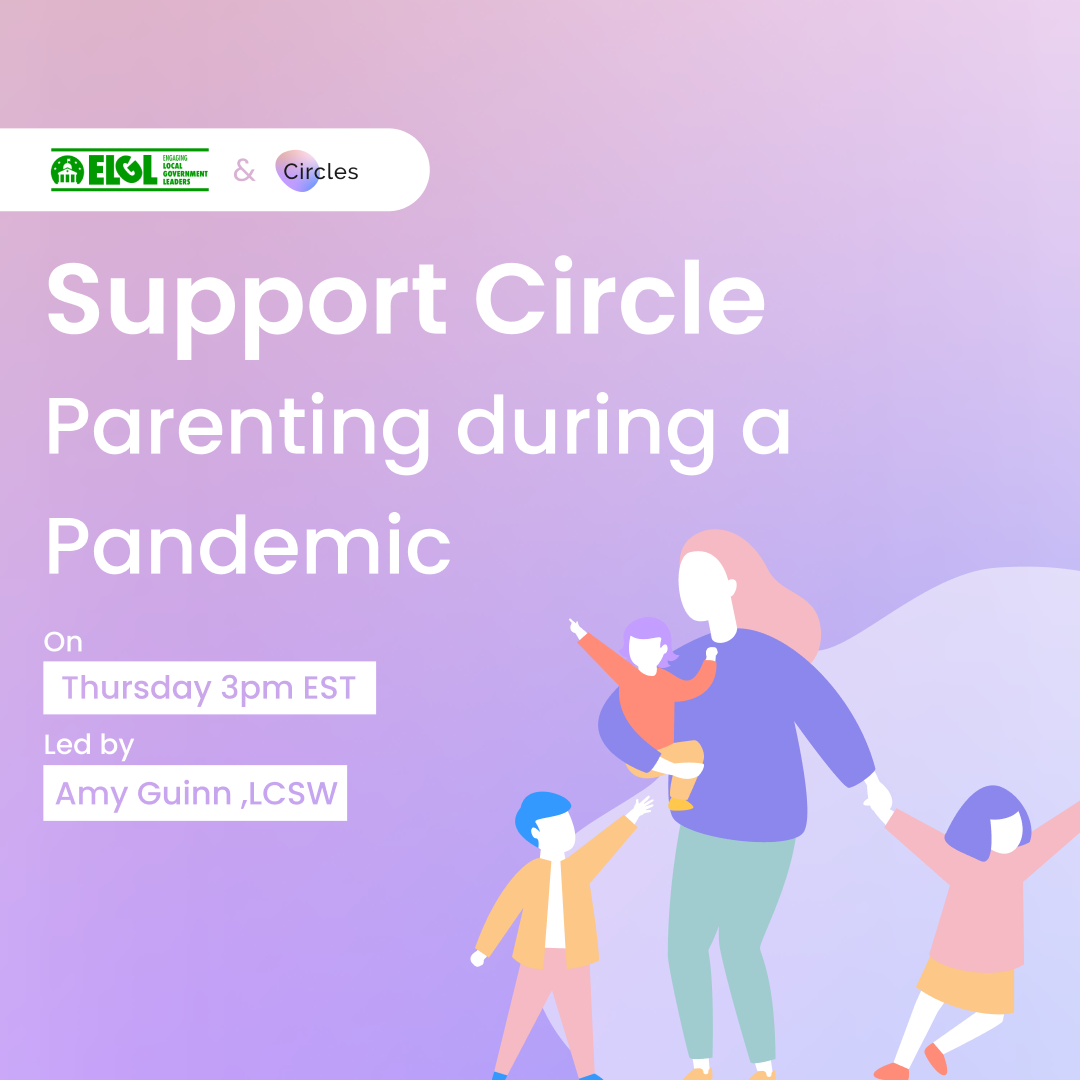 ELGL is proud to be partnering with Circles to provide our members with free support. This opportunity is free and open to all ELGL members.
Please note, ELGL staff will not know who chooses to participate. That information remains private with your Circle.
What is a Circle?
Circles offers small, professionally led, meaningful online circles of support for people dealing with emotional or mental challenges. The circles are small and intimate with 6-8 members and meet weekly for an hour via their video platform. MyCircle programs are developed and led by mental health experts, utilizing proven tools and research. To date, Circles has provided 5,000+ members with 50,000+ hours of support.
What's this Circle all about?
Being a parent is a life-changing experience that redefines your whole identity as a person. As wonderful as parenthood is, it does come with challenges that are sometimes not easy to talk about—especially in times of social distancing. In this support circle, we will talk about the wonder of parenting while learning skills to feel more empowered.
We're also offering a Support Circle for those interested in work-life balance and avoiding burnout.