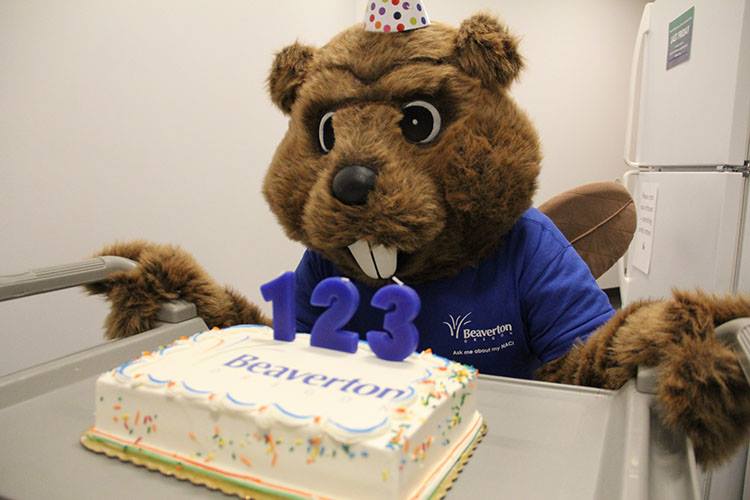 Management Analyst – Public Works
The city is seeking a skilled analyst to help research, analyze, track, and report key data on a variety of disciplines within the Public Works Department of a fast growing and dynamic community in the Portland metropolitan area.
Assist in fully utilizing the city's Asset Management Software (City Works) to track and prepare reports on infrastructure condition to inform the Capital Improvement Budget;
Assist with budget preparation and monitoring;
Research and evaluate best practices from other agencies to enhance and improve the City of Beaverton's systems and processes;
Research the use and application of new technology in public works applications;
Complete special projects assigned by Public Works Director while supporting the management team in the delivery of service to the community through water, sewer, street, storm water, street lighting and landscape/street tree maintenance.
Salary: $4,598 – 6,162 per month
Closing: March 11, 2016
Apply: Management Analyst
Water Distribution Technician or Utility Worker
The City of Beaverton is recruiting for an individual to fill a vacant Water Distribution Technician position or a Utility Worker position, depending on qualifications.
Maintain, repair, disinfect and replace distribution lines including main and service lines;
Replace meters, meter boxes, verify pressure, develop and initiate leak detection strategies, operate correlation equipment;
Perform system flushing, exercise valves, and maintain/repair or replace hydrants;
Take routine water samples throughout the city and deliver to testing laboratory.
Salary: $16.32 – $26.40 per hour
Closing: February 29, 2016
Apply: Water Distribution Technician or Utility Worker
Library Reference Assistant
Two positions. Work with the Youth Services team to cultivate a welcoming and resource-rich atmosphere at our Murray Scholls branch.  The position involves connecting children and their families and other library users with resources at the children's desk and creating community through programming.  Duties for this position will include, but are not limited to:
Providing a weekly story time and other programming for children;
Providing quick and accurate answers to patron's reference, readers advisory and other questions using appropriate reference techniques at the children's desk while supervising the children and teen areas.
Salary: $18.45 – $24.72 an hour
Closing: February 25, 2016
Apply: LIBRARY REFERENCE ASSISTANT – YS MS
Planning Technician
Assists in the processing of permits and applications at the planning front counter, providing customer service, information and technical planning assistance and support to the public, developers, staff and consultants in planning related issues or processes.  The ideal candidate is a person who is looking to begin their professional planning career, who is self-motivated, and is committed to providing excellent customer service.  This position serves on the Current Planning team charged with realizing short and long term city goals that improve the integration of land use.
Salary: $18.45 – $24.72 an hour
Closing: February 29, 2016
Apply: PLANNING TECHNICIAN
Public Works Technician
Installs, constructs, repairs and maintains underground city utilities.
Construct, install, maintain and repair storm drainage and wastewater systems;
Read and work from blueprints and plans;
Set up video inspection operation;
Assist equipment operator with the operation of equipment;
Set up traffic control safety zones and perform flagging functions.
Salary: $19.70 – $26.40 an hour
Closing: February 29, 2016
Apply: PUBLIC WORKS TECHNICIAN
On-Call Library Branch Aide
Provides efficient, professional, customer-oriented service throughout the library.  This position requires evening and weekend work and on-call employees in this classification do not have a regular schedule or set number of hours worked.
A friendly and welcoming manner, efficient and accurate data handling and the ability to problem solve independently and as part of a team are characteristics of the successful candidate.
This position is for the Murray Scholls Branch Library only.
Salary: $15.25 an hour
Closing: February 26, 2016
Apply: On-Call Branch Aide
Utility Worker
Two positions. A Utility Worker performs a variety of unskilled and semi-skilled manual labor in construction, maintenance or repair operations. Operates trucks and light construction and maintenance equipment.  Positions are in the Urban Forestry Section and Landscape section.
Salary: $16.32 – $21.86 an hour
Closing: February 25, 2016
Apply: Utility Worker