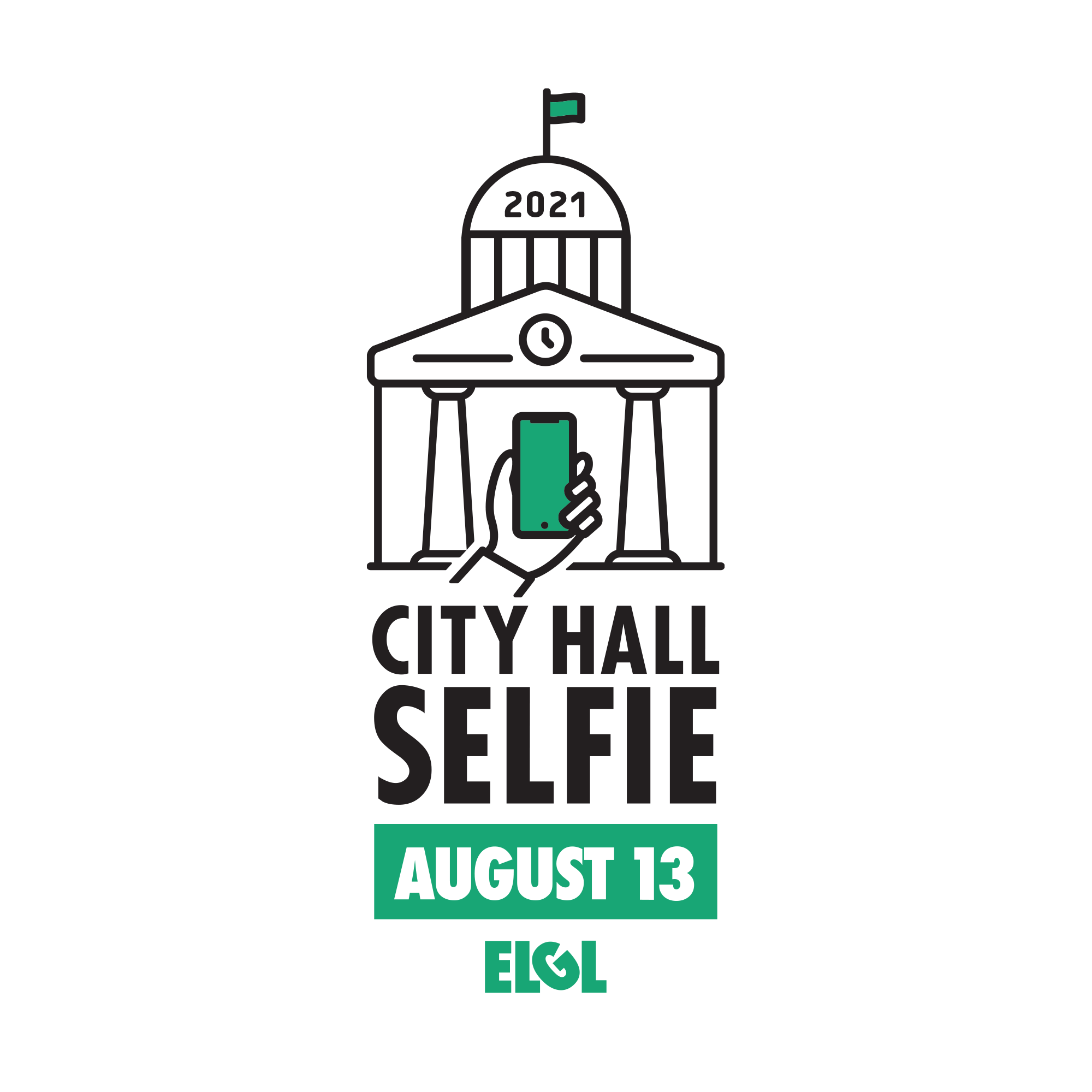 The sixth annual #CityHallSelfie Day is Friday, August 13, 2021!
Visit the main page to see past winners.
---
Who:
#CityHallSelfie Day is a worldwide celebration of local government service. It showcases pride in local government institutions. Local government employees, elected officials, media, and community members participate on #CityHallSelfie Day.
#CityHallSelfie Day is managed by ELGL, the Engaging Local Government Leaders network. ELGL is a professional association of 4,800 people who work for and with local government.
---
What: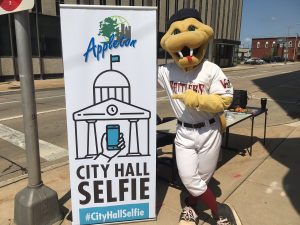 Back in 2016, ELGL founders wanted to brainstorm ways that we could celebrate all that love and joy that goes into local government while celebrating the places we work and our colleagues. And thus, #CityHallSelfie was born.
#CityHallSelfie Day is an online picture sharing in front of city halls and other government buildings. Participants take a self portrait (selfie) in front of a city hall, and share it using the hashtag #CityHallSelfie.
ELGL awards prizes for the best #CityHallSelfies in multiple categories.
When:
#CityHallSelfie day is August 15 of each year. This year we will be observing it on August 13th!
Where:
#CityHallSelfies are traditionally taken in front of city halls, but we also accept submissions using the hashtag in front of town halls, county buildings, libraries, police stations, and any other local government building that participants are proud of and want to showcase.
How:
A selfie is a self-portrait. #CityHallSelfie participants take a photo and then share it on social media using the hashtag #CityHallSelfie. And make sure you tag us @ELGLNetwork on Facebook, @ELGL50 on Twitter,@ELGL50 on Instagram. Follow the hashtag all day on social media.
Groups of people are encouraged to also participate; it doesn't have to be a single person to qualify for awards and recognition. We encourage you to actively engage your community members this year with your #CityHallSelfie celebrations!
Please also include the local government name if it is not readily obvious from the picture (e.g. if the name of the city isn't on the city hall building or in the Twitter handle of the person sharing the #CityHallSelfie) to be considered for an award.
Why:
Participating in #CityHallSelfie day is a free, easy, and fun way to celebrate local government public service.
Local government work can be challenging, especially in the age of COVID, and so it's important to find the joy and happiness in the work that ELGL members do to keep local government employees motivated and excited about their work with cities, counties, districts, and other local government agencies.
The simple act of showcasing your local government organization with a #CityHallSelfie can be a reminder of the importance and value of a public service career.
A #CityHallSelfie can also be a way to showcase to community members the pride and excitement that employees feel when they work in service to the community.
Graphics Files:
Feel free to use these files on your promotional materials, on your website, social media, or wherever you need them!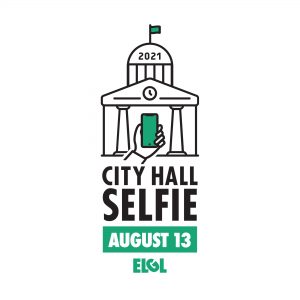 .JPG Logo File
---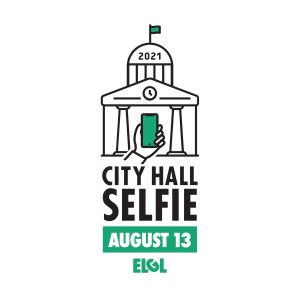 .PNG File
---
How to take the perfect selfie:
---
Questions about outreach or CityHallSelfie Day? Reach out to Digital Coordinator, Allie at

[email protected]