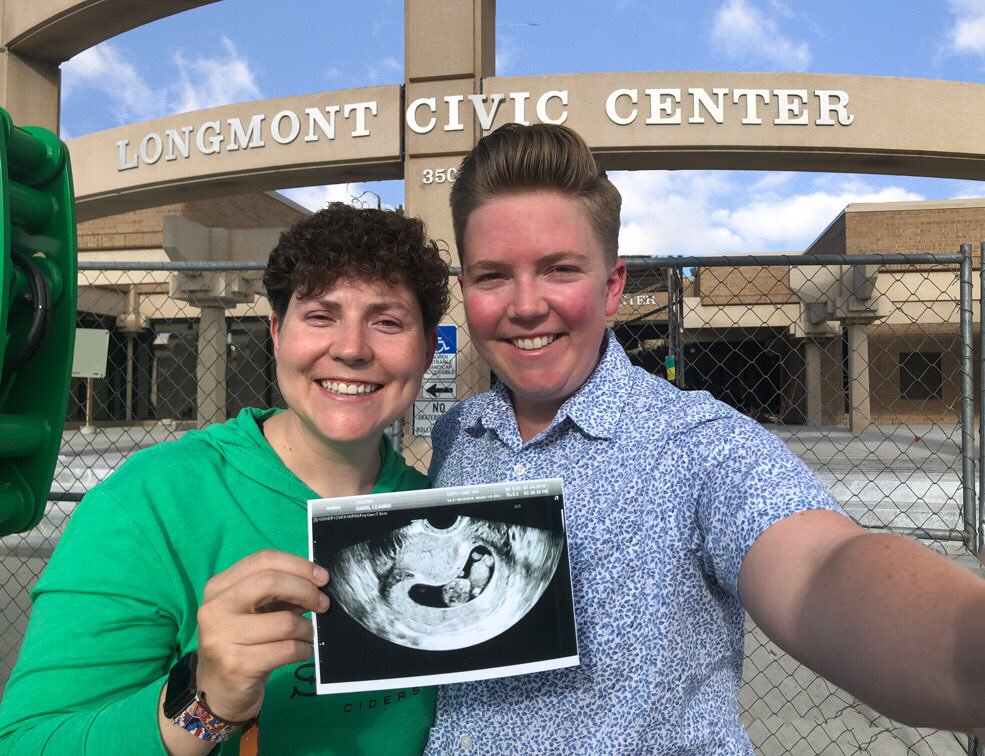 We're rolling out the 2019 #CityHallSelfie Day award winners! Winners receive a trophy and selfie stick from Bang the Table.
Winner for Best #CityHallSelfie of the Day goes to…
What's a more fitting occasion than @cityhallselfie day to announce Baby Davis is on the way?! Is there a category for youngest #cityhallselfie? @LeftHandedLea and I are so thrilled to share that @cityoflongmont's newest resident is coming February 2020! ? ❤️ pic.twitter.com/azk8l9ebGb

— Pam Davis ? (@heypamdavis) August 15, 2019
Congratulations Pam and Leanne! Thanks for bringing extra joy to #CityHallSelfie Day and sharing your big news with the ELGL family.
---
In the News
Appleton celebrates local government with City Hall Selfie Day
Local Government Goes Viral on City Hall Selfie Day