We're rolling out the 2019 #CityHallSelfie Day award winners! Winners receive a trophy and selfie stick from Bang the Table.
Winner for Funniest #CityHallSelfie goes to…
City of Austin, Texas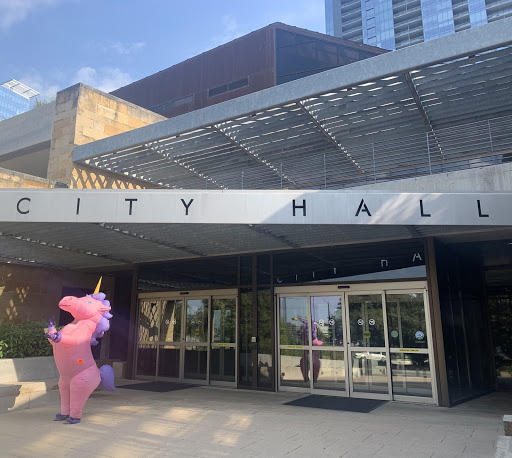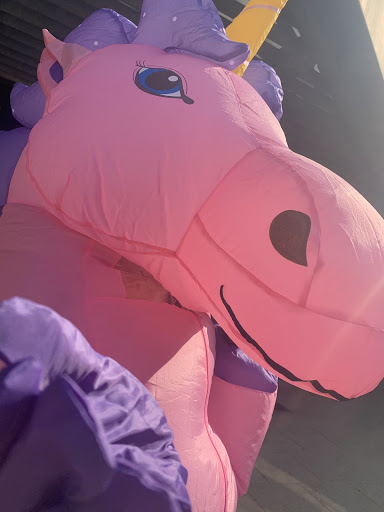 "Feeling cute. Might delete later."  Inflatable unicorn out front of your City Hall?  You have our attention! We love how the City of Austin planned ahead to make #CityHallSelfie 2019 stand out in Austin and included some humor to make the day more fun!
---
Honorable Mention
City of McMinnville, Oregon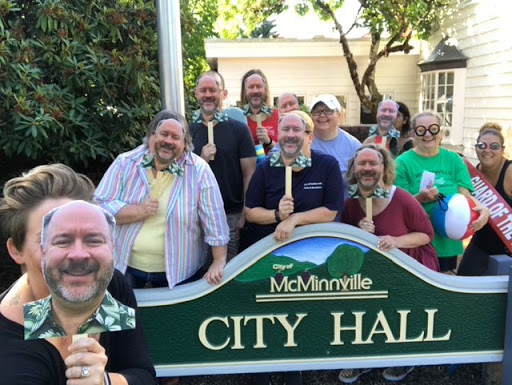 ---
In the News
Appleton celebrates local government with City Hall Selfie Day
Local Government Goes Viral on City Hall Selfie Day