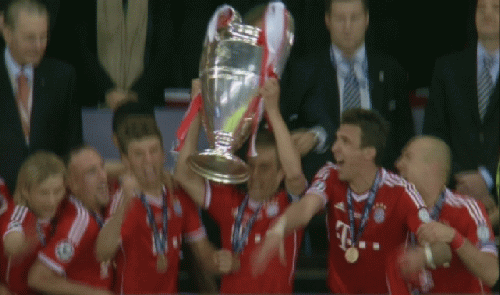 [vc_row][vc_column][vc_column_text]
This is your go-to location for all things related to #CityHallSelfie day on August 15, 2017! Don't forget to follow the @CityHallSelfie Twitter account, and always remember to tag your #CityHallSelfie with the hashtag. And as a reminder – any local government building qualifies as a #CityHallSelfie! Take pride in your county, special district, town, regional government, etc. building – share your #CityHallSelfie with us today!
[/vc_column_text][vc_text_separator title="Award Categories" color="green" border_width="3″][vc_column_text]It's (almost) the most glorious day of the year for local government public servants: #CityHallSelfie day! This year, we'll celebrate local government on August 15, 2017. Whether you work for a city, county, special district, town, or other form of local government, August 15 is the day to snap a selfie in front of your government building.
If you:

1. Celebrate public service

2. Stand in front of a public building

3. Snap a pic of yourself…

It's a #CityHallSelfie. ? ? https://t.co/TFUl4CD4cc

— City Hall Selfie ? (@CityHallSelfie) July 21, 2017
This year, we'll be handing out trophies for #CityHallSelfie takers in twenty categories. And, our good friends at Bang the Table are upping the ante and also giving selfie sticks to the award winners!
This is your chance to show your pride in local government service. Mark your calendars, review the award categories, and get ready to make history on August 15, 2017!
Best #CityHallSelfie of the Day

Most Creative #CityHallSelfie

State With the Most #CityHallSelfies

Best Dressed #CityHallSelfie

Best Hat in a #CityHallSelfie

Best #CityHallSelfie Photography

Most People in the #CityHallSelfie

Best Use of #CityHallSelfie Props

#CityHallSelfie With the Most Famous Person

Funniest #CityHallSelfie

Most Historic #CityHallSelfie

Best #CityHallSelfie Lighting

Most Selfies Taken by One Person on #CityHallSelfie Day

#CityHallSelfie From the City With the Largest Population

#CityHallSelfie From the City With the Smallest Population

Best #CityHallSelfie by a Newspaper/TV Reporter

Best #CityHallSelfie by a Citizen

Best Promotion of #CityHallSelfie by a Government Entity

Best Promotion of #CityHallSelfie by a Non-Government Entity

Best #CityHallSelfie Day Wrap Up Video

Members Choice Award: #CityHallSelfie Excellence
Need some inspiration? Check out our 2016 award winners![/vc_column_text][vc_text_separator title="#CityHallSelfie Blogs" color="green" border_width="3″][vc_basic_grid post_type="post" max_items="-1″ style="load-more" items_per_page="8″ item="236461″ grid_id="vc_gid:1500836866948-ff915d60-5f9d-8″ taxonomies="7524″][vc_text_separator title="2016 #CityHallSelfie Day Photos" color="green" border_width="3″][vc_gallery interval="3″ images="244287,244288,244289,244290,244291,244292,244293,244294,244295,244296,244297,244298,244299,244300,244301,244286,244285,244302″ img_size="" title="2016 #CityHallSelfie Award Winners"][/vc_column][/vc_row]