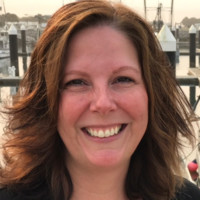 This is shared by ELGL member Lori Hall.
---
Downloadable file: CCC's Emerging Leader course helps new leaders transition from being independent contributors to leading others.
OREGON CITY – Clackamas Community College's Connections with Business and Industry (CBI) works with Portland metro businesses to grow and develop their own talent. CBI provides comprehensive business support to help business owners and managers get the tools, staffing, training and resources needed for their employees to succeed.
This fall, CBI is offering a variety of online classes that are open to businesses. The college partners with qualified experts to design courses that reflect unique industry requirements. You don't need to apply or be a student to attend.
Upcoming courses include:
Project Management Fundamentals: Gain experience using the most common project management execution tools, including project tracking forms, risk monitoring, communications plans, change request forms, issues logs and lessons learned forms.
Emerging Leader: This training is designed for people new to or considering leadership positions.
Shop Math: Learn the principles of calculating data using whole numbers, decimals and fractions. Apply computing multiplication, division, average and percentage problems to shop applications.
Frontline Automated Machine Operator: Gain knowledge in shop math, print reading, quality control, risk assessment and basic computer skills. Learn about basic robotic controls and equipment. Perform basic machine troubleshooting and more.
Project Management Applications: Acquire and apply basic project management knowledge, skills, tools and techniques. Using case studies, map the project lifecycle and create a project plan that includes a stakeholder analysis, a project scope statement, a work breakdown structure, a change control process, scheduling and network diagrams, a critical path, a communication plan and a risk analysis.
Essential Principles of Finance: Speak with confidence the language of finance as it applies to balance sheets, income statements and cash flow statements. Develop better budgets and projections by applying knowledge of financial statements. Use financial ratios to analyze trends and to proactively predict financial problems. Evaluate an annual report and make informed decisions.
"CCC's Connections with Business and Industry offers training and professional development opportunities that will not only boost employee performance, but will increase job satisfaction and retention," CBI Executive Director Lisa Davidson said.
Other services Connections with Business and Industry offers include customized recruitment, new-hire on-the-job training, business expansion strategies and counseling, downsizing or market change support services and professional development/training solutions.
To register or for more information, visit www.clackamas.edu/Training or call 503-594-3200.
-30-
Contact Info:
Lori Hall
503-594-3162
[email protected]