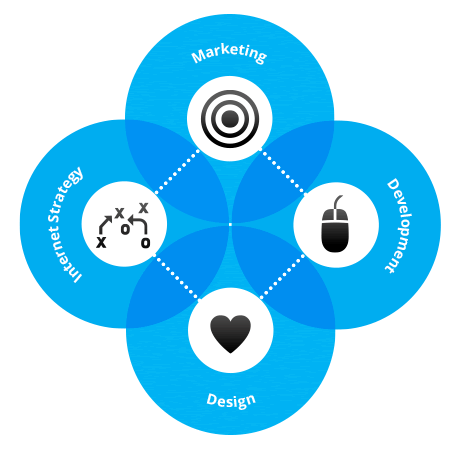 ---
What I'm Reading – Dark Matter by Blake Crouch
What I'm Doing – Prepping for a City Council meeting
---
Have you ever gone to a store or a restaurant and found that they're closed even though their Facebook page hours show them as open?
Have you ever looked up an event and found a page that tells you everything you didn't want to know and nothing that you did?
Pretty aggravating, right?  Also, easy to fix, if someone would just take two seconds to think it through.
We overthink digital strategy – too worried about making something look "cool" or using a witty meme, when we forget about the core information that people want. Here are a few basic rules about digital content that I try to follow:
Keep it simple. I've been to a million websites where information that should be front and center is buried in sub-menus and click-throughs. If a information is important to your organizational mission, treat it as such and display it front and center or at most one click away from your main page.
If you can't keep your information current, better to have none listed at all. This is a frequent gripe of mine. A department or organization wants their own social media presence but interest peters out quickly, leading to large gaps between posts or worse yet a zombie account with no guiding mind. This also covers basics like operating hours, addresses, contact information, and more. If you can't keep up to date, get out of the space. In this case, I find half-measures worse than no-measures.
Engage with your users! If people @ your twitter account, @ back. If someone takes the time to fill out one of those "contact us" forms on your website, make sure someone actually reads and replies, even if its a basic "thanks for your opinion" message. No one likes the idea of social media and websites just being bot-driven- show your humanity and have some fun when possible.
Those are my tips.  Do you have any?  If so, give me a shout out on twitter or in the ELGL facebook group!