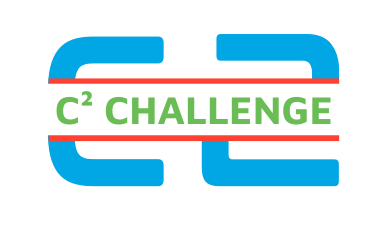 This challenge opportunity was shared with us by our friends at the Colorado Smart Cities Alliance and UrbanLeap.
---
What is the C² Challenge?
The Alliance recently launched the C² Challenge seeking actionable solutions that address four specific problems faced by Colorado communities: housing stability, safe streets, community resilience, and civic engagement. Communities are facing significant challenges as they rebuild and think about the future after two years of the COVID-19 pandemic. The C² Challenge enables urban and rural communities to leverage a collaborative approach to explore, vet, and implement regionally applicable solutions through an outcome-driven process.
One of the desired outcomes of the challenge is to maximize the impact it has on the civic innovation space by ensuring solution proposals are available to other governments beyond those participating through the Alliance. Solution providers will have the option to make their proposals available to other local governments around the US that may be facing similar challenges. Local governments and other public entities that are interested in one or more problem areas being addressed in the C² Challenge can register using this link.
Submit your solution by  August  5.
To stay informed about the Challenge launch and other Alliance efforts, click here to be added to our distribution list.

Purpose
To identify and test innovative solutions to the challenges threatening Colorado's quality of life through an open, collaborative process.
Benefits
This is a unique opportunity to collaborate directly with smart cities in Colorado to develop and test solutions in real world environments while also gaining exposure within the Alliance network of more than 70 public, private, academic and allied members.
How does the C² Challenge work?
The C² Challenge process can be divided into three separate stages:
Intake

Proposals are submitted via provided intake form
Deployment Board (made up of participating government employees) evaluates solutions
Deployment Board members choose solutions to implement in their communities

Execution

Cities partner with providers to implement solutions in their communities

Assessment

Assess results for outcomes
Participating Jurisdictions

Resources
View the solution provider webinar recording HERE
---

In the news:
Testimonials:
"I really love that [the Revive! Challenge] is saving time for the private sector through a single application process, and that it increases the efficiency of government employees, who can now work together implementing a joint solution." – Melanie Ward, City of Centennial
"We're honored to have the opportunity to work with at least one Colorado municipality [and potentially more] to redefine how our cities are being developed. The process of the Revive! Challenge was a truly great experience. The Alliance team was open, clear, responsive and informative and it made it a very positive experience for us as a solution provider." – Dana Chermesh-Reshef, inCitu
---
The Colorado Smart Cities Alliance is the first statewide organization of its kind, bringing together government, businesses and allied organizations to improve life for all Coloradans. The organization accelerates civic innovation in Colorado through partnership building, research education and consulting. The Alliance has over 70 public and private sector members, all of which are interested in collaborating to test new solutions to pressing challenges in our communities.
UrbanLeap is reinventing the public procurement market. Our data-powered platform helps public servants reuse the work of their peers, reach 100% of the relevant vendors, and conduct an intelligent and fair evaluation process. With UrbanLeap governments achieve the best outcome for every purchase — on time and within budget.