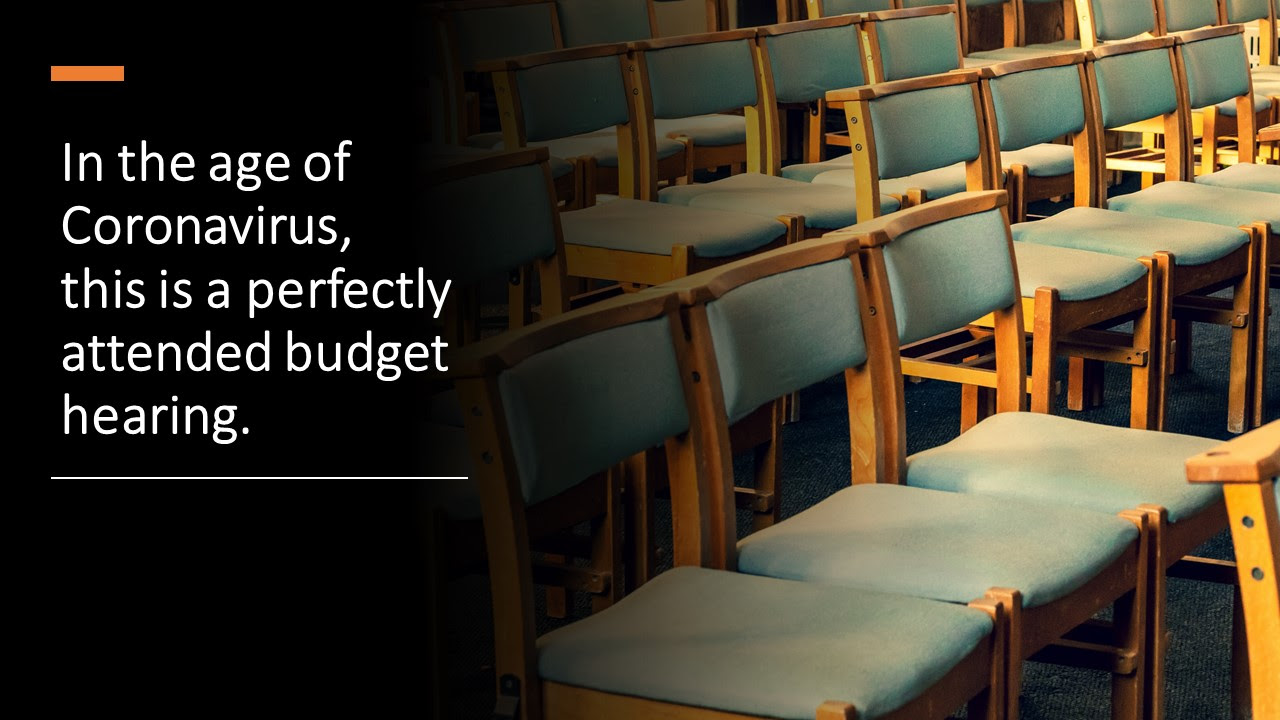 This blog post is by ELGL member Chris Adams with Balancing Act. Connect with Chris: LinkedIn & Twitter
---
Ordinarily, scenes like the one above would be a source of frustration for those responsible for required budget hearings and meetings. But in the age of coronavirus this is exactly the right level of in-person attendance given the risks associated with face-to-face gatherings.
We at Balancing Act want to do our part to help keep people safe and support government to continue with its vital work. Between now and June 30, we will be offering a special free version of Balancing Act budget simulation for new clients designed to take the place of face-to-face budget hearings and meetings.
This version will include:
Free access to Meeting Mode, our real-time simulation module
Free training on using Meeting Mode remotely with services such as Zoom or GoToMeeting
Access to a cohort of other local government leaders dealing with the twin challenges of corona virus and the likelihood of falling revenues.
If you want to avail yourself of this offer, please fill out the contact form below. We'll be in touch to help you get your account set up and provide training. If you are an existing client we would be glad to add Meeting Mode to your account at no charge.
Unfortunately, once the COVID-19 crisis subsides, local governments will face tough choices necessitated by the economic downturn.
Research and experience shows that budget simulations can be a powerful tool for local governments to navigate such challenges, especially as part of a deliberate budget engagement initiative.