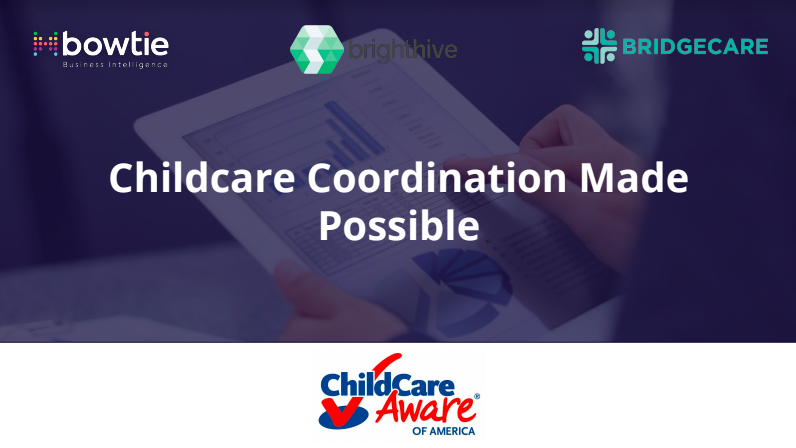 This blog post provided by ELGL member Jason Jones, a Data Trust Lead at BrightHive.
---
The Childcare Emergency Partnership (Child Care Aware of America, BridgeCare, Bowtie, BrightHive) is a rapid response partnership dedicated to responding to local, regional, and state initiatives to provide essential workers with information and guidance on how to secure childcare services while they help combat the COVID-19 pandemic.
Utilizing BrightHive's Data Trust framework and data governance structure, the partnership enables parents to search, discover, and secure childcare vacancies in their communities and assist childcare centers to update vacancies in real time.
If you would like more information about how the emergency solution works or to set up a call to discuss the childcare needs in your community, please contact David Goodman, Head of Data Trusts at BrightHive.
Allegheny County (PA), Tarrant County (TX), and the State of Texas are currently working on this project, and BrightHive is in discussions with other entities in Nebraska, Louisiana, California, and Kansas. This is being offered as an extremely affordable and efficient solution to a really difficult problem right now.
Resources: