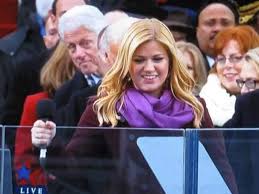 By Kent Wyatt, ELGL Co-Founder
I spent last weekend in the Town of Liberty, WA. Most likely, Liberty is not on your radar. It's not on the radar of any Internet provider either. I used my time off the grid to listen to podcasts, podcasts, and more podcasts.
The one that stuck in my head was the "Obama's Years" by NPR Politics which chronicled the last eight years. Early in the podcast, the host talked with a group of first graders who knew only one president in their lifetime.  This struck a chord, for me, as I am dad to a six and four year old daughters. (Side note: my oldest children wrote a letter to Obama's daughter. I realized yesterday that I forget to mail the letter. Very bad parenting.)
"Are you better off than you were eight years ago?" — This was the central tenet of the podcast. It's an interesting question to ponder and a little scary when reflecting on where you were in your life in 2008. I was married with no children (unless you count my dog, Michael Jordan). ELGL did not exist. Kirsten and I had lived in West Linn for just over a year. I was a lowly management analyst with the City of Tigard. I have since risen to the prestigious ranks of senior management analyst.
Write for ELGL
In this new column, ELGL members will share where they were in 2008, where they are in 2016, and where they hope to be in 2024. The last point assumes that we have a two-term President. The column is not intended to be political. It's intended to showcase how we evolve in our careers and the goals that we have for the future.
Sign up here to write for this feature. Entries should be between 400 to 1,000 words. You have complete creative control, if need structure, you can use these three headings to frame your thoughts.
How Has Life and Career Changed since 2008?
Mount Rushmore – What were the top four events that influenced you from 2008 to 2016? These can be news events, personal accomplishments, or professional achievements.
Where Will You Be in 2024?
Mount Rushmore – What will be the top four events that influence your life from 2016 to 2024?
Your submission can be free of politics, or you can be as political as you want if you feel your life has been impacted, positively or negatively, by President Obama, Congress, State House, or City Council.