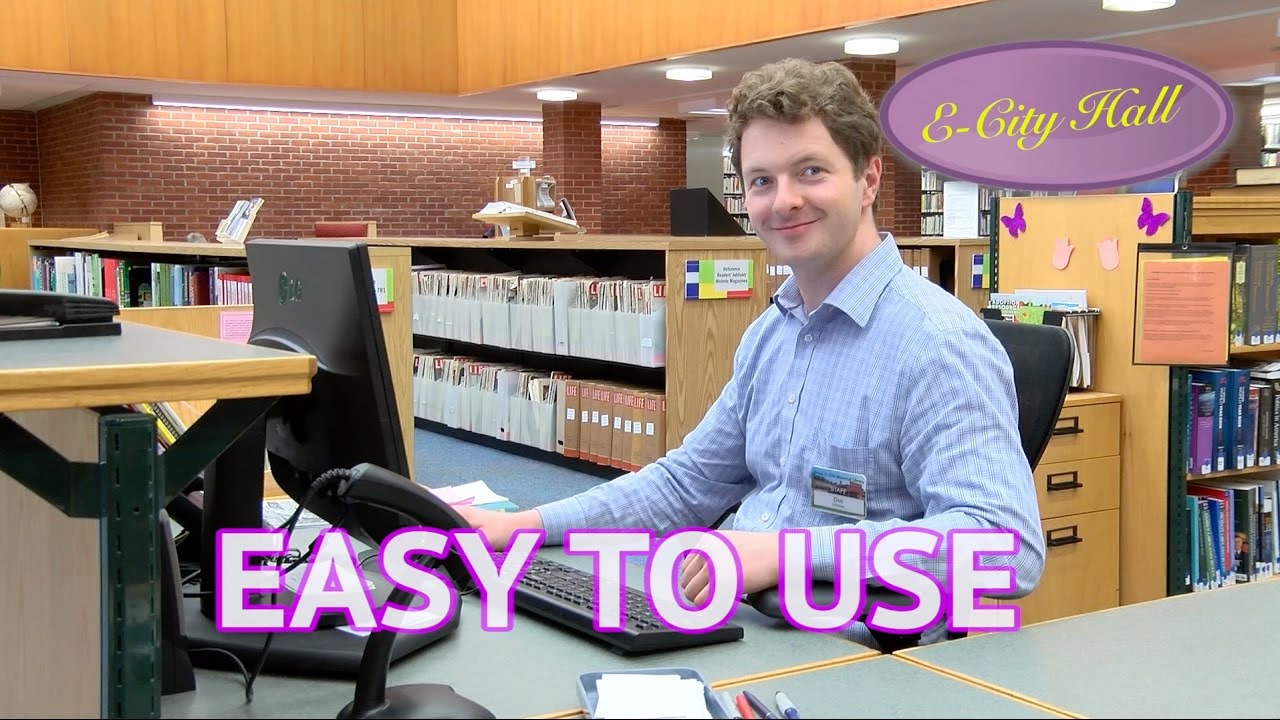 This is the first column by our new organizational member Peak Democracy.

Marlena Medford is the Director of Government Outreach and Communications for Peak Democracy, which offers a line of civic engagement software designed to help government broaden participation in ways that public trust. A former journalist and communications officer, Medford now helps government agencies across the US, Canada and Australia build and sustain online public participation.
By Marlena Medford (LinkedIn and Twitter), Peak Democracy
In Midland, Michigan, there's an infomercial running that's awesomely bad—and that's kind of the whole point.
City of Midland staff created the spoof to promote their new online forum, E-CityHall. It could have easily been a ho-hum video. But where's the fun in that?

"We want to show that yes, we do have a sense of humor even though we're in government, and that we're having fun doing our jobs," explains Communications Coordinator, Katie Guyer.
The playful approach—inspired by those old Oxyclean infomercials everyone loves to hate—also aims to make the City more approachable.
"We want the people in our community to know that we don't want to talk at them, we want to talk with them," Guyer says. "This is completely outside of our typical communications comfort zone. But so far, the feedback has all been positive and people are excited about the new direction we're going."
Getting a laugh out of folks can be tricky for government agencies. But the payoff can be big.
So, here are few tips to help pull it off:
Know when to be silly. Topics dealing with high stakes and controversy obviously won't lend themselves to humor. However, look for opportunities to be a little cheeky when it comes to lighter issues.
And keep in mind that you don't have to dive headfirst into humor. You can dip your toes in by peppering in some funny photos. For example, this flyer from Salt Lake City takes a play on words with a goofy dog photo—which is pretty much universal comedy gold.
Make it relatable. One of the reasons the Midland spoof worked so well is virtually everyone has seen cheesy infomercials. In fact, Midland has a significant senior citizen population who relies heavily on local TV for information, so city staff knew an infomercial would be a format they understood. That touches on a critical take away: If you're going to make a joke, make sure it's one your audience will get.
Guyer says she received great feedback by involving City staff from all departments. So, if possible, create an internal focus group—and most certainly run everything by a test audience.
Cut loose. If you're going to have some fun with your public outreach, let that come through in the creative process, too.
"We allowed our talent to have a lot of leeway," Guyer says, adding that the video's 'users' got to make up their own personas for the shoot. "People tend to loosen up a lot more on camera when you introduce humor and just let them have fun—so that's what we did."
When it comes to engagement, there are two strong emotions that will grab people and cut through noise: anger and joy. It's pretty easy to decide which route is the better way to go when striving for civil engagement. So, take a risk, be creative, test it and unleash it upon your unsuspecting residents. It may be the most fun you've ever had with outreach. Most importantly: it may bring new people to the table.
Supplemental Reading