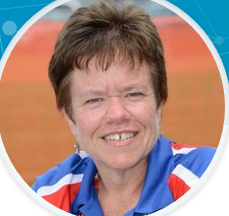 Dawn Portner

Special Events Coordinator, City of Naperville, IL
---
Favorite song from 2018:
Shallow from a Star is Born
Favorite book from 2018:
From Homeless to Harvard
Proudest work accomplishment in 2018:
Helping to set up the SECA Challenge as the way the City Council reviewed the CY19 SECA grant applications.
People who most positively impacted you in 2018: 
My kids and my new husband
New Year's Resolution(s) for 2019:  
Be the best person I can be all year long and not have the little things bother me as much as they have in the past.
Prediction(s) for 2019
Make it a happy and safe year.
---
Welcome to ELGL! We profile our members so you can learn more about them and also connect on Twitter and LinkedIn to grow your local government network! Reach out to our new and renewing members and strengthen your local gov community.