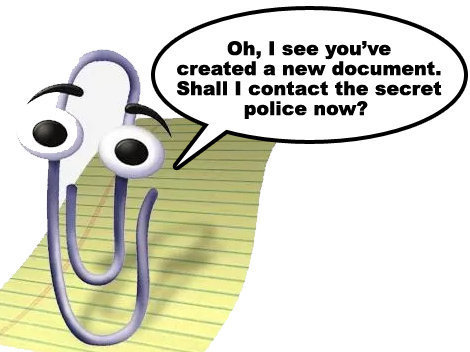 After November comes December, ELGL co-founder Kent Wyatt returns with all the news and happenings that are deemed important in the Wyatt household.
December 31
Happy! Happy!
It's New Year's Eve! I'll be spending my night with Alvin & the Chipmunks, my two daughters, and a sick wife. Will we make it to East Coast New Year's? I don't like the chances.

New Year's Eve – Calendar or Fiscal Year
Which one has the best parties? Talk among yourselves, and then vote on Twitter.

Transaction Wire
Carlsbad picks new city manager
Worcester's city manager acknowledges poor storm response
Yakima narrows list 
of city manager search firms to six
City reverses field on city manager search
San Bernardino City Hall closed after earthquake
Security heavy for Rose Parade, Rose Bowl and city of Los Angeles
North Korea in the House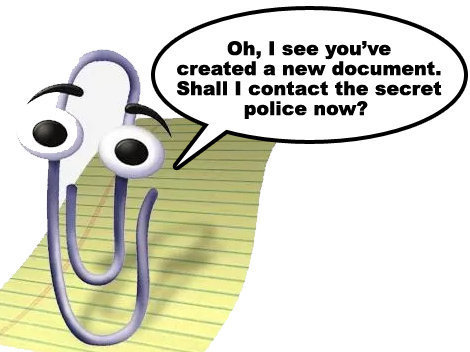 We figure that "Clippy" has to be part of the system.
Features Of North Korea's Red Star Computer Operating System – Could it be worse than Windows Vista?
Smoke Them If You Got'em…
December 30
Mayor of Appleton?
ELGL has built a bench of future elected officials and managers. One of those is Josh Dukelow who is running for Mayor of Appleton, WI. Josh participated in the 360 Review column. Show support for a fellow member by following Josh on Twitter – Refreshing Appleton.
Fun Fact: Josh fulfilled our bet last year when he sent cheese curds after the Seahawks beat the Packers. In case you forgot who won the game, here's a reminder.
We're Number 1, We're Number 1
Tension is mounting as we await the release of the most viewed article on ELGL.org in 2015. Hint: The top article involves Parks and Rec and California. Guesses?
Sorry Mark Van Baale, the emoji article is not the winner.

Making a List, Checking It Twice
If you want to get a head start on shopping for my 2016 Christmas gift, here's an idea for you. The beautiful necklace made of bullets would look stunning around my middle age neck.


Link: Donald Trump Spokesperson Wears Necklace of Real Bullets on CNN

Biebs Loves Tactical Urbanism
Local government (along with the rest of the country) is fed up with the Biebs. The young lad has taken to the streets of San Francisco to drum up support for his new album (are they still called albums?).


Since you asked, I will admit that I find the new single "Sorry" a tad catchy.
Link: The SF City Attorney is Threatening to Sue Over Bieber Graffiti
Beliebers – rest assure the Biebs is not folding to local government. He's fighting back (which will hopefully include a crazy public testimony appearance) by declaring war on the home of Rice-a-Roni.

Library of Things
Love this idea from the Sacramento Public Library. A 'Library of Things' is needed in every community, especially ones that I live in or will live in.
This year, the Sacramento Public Library launched a Library of Things, a free lending program that thinks beyond the book. Patrons can check out a variety of items they might not want to purchase due to cost, storage space, or infrequency of use—think video game consoles, laminators, or board games like Settlers of Catan. The public votes on which objects should be made available, and the items can be borrowed for up to three weeks.

Slack
The ELGL management team has a new love — Slack. It's an incredible internal communication tool that is used by many start up companies and more established organizations such as NASA.
Slack released a new commercial that's well worth 60 seconds of your time.
"To that end, the company debuted a new TV commercial which is quite adorable, and is called "Animals!" Yes, there are animals in it. The spot was done with the help of Giant Ant (the spaceship) and Smith & Foulkes at Nexus (the animals)."


Remember 2006?
Is it a little foggy? Only remember parts of the year? Buzzfeed has a reminder on what has happening.
Reminder: This Was Life In 2006. OMG, The Hills premiered a decade ago!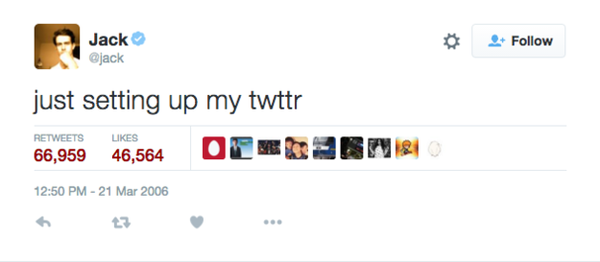 December 26
Transaction Wire
Cities hope new signs direct more to downtowns
From Sterling's city manager: Tough budgeting due to increased pension costs
DeLand assistant among finalists for Orange City manager job
Comcast just had a major breakthrough that could mean super-fast internet

December 25
Favorite Christmas Gift
Socks, boxers, khakis – it's tough to choose between them for favorite gift of Christmas 2016. So tough, that I'm going outside the box, and naming a coffee grinder that I received from my parents as the top gift I received.
What tops your list?

12th Man
Santa came bearing gifts for Michael Jordan. As you can see in this pic, all 45 lbs. of MJ were pushed into the Seahawks jersey. We'll continue to make sure it hasn't cut off his circulation.

Parks and Rec
Today is as good as day as any to recognize the greatest of Parks and Rec. The friendly folks at Buzzfeed have compiled 33 reasons why your life will be utter misery with the show.
"1. Because you'll always be in love with the phrase "Treat Yo Self," thanks to Donna and Tom."
Transition Wire
Blasters, city officials working on final details of stadium lease
Troubled Pontiac, Mich., Taps Interns to Augment City Hall
10 great things about Springfield, from City Manager Greg Burris
San Mateo to continue implementing independent audit recommendations
San Juan Capistrano city manager prepares for day #1
Brighton city manager recruiter offers insight
December 24
Have a Holly, Jolly Christmas…
Christmas Tree from Hipster Land
"If you're among the more than 99 million Americans who set up a Christmas tree each year, there's a decent chance your tree comes from Oregon."
"North Carolina was the second-largest producer of Christmas trees (4.3 million), followed by Michigan (1.7 million) and Pennsylvania (1 million). Overall, 17.3 million Christmas trees were produced in 2012."
Learn more from this beautiful map.
Anger Management
From the Oregonian,
"A 66-year-old man apparently angry with the Oregon Department of Revenue unleashed his flock of seven chickens into the agency's Eugene office on Wednesday, authorities say. Police were called by employees when the fowls' owner left without them."


Transaction Wire
Seaside City Manager John Dunn retires, leaving city on road to recovery
City of Dalles to interview top four choices
Sanger hires a homegrown chief executive
Palo Alto: 76 city workers to see pay bump thanks to minimum wage increase
Dickerson will become Garner's interim manager Jan. 5
Stillwater City Manager search progressing
December 23
Picture Me Rollens
ELGL leader Patrick Rollens has landed in the Pacific Northwest. Patrick is the new public information officer for the City of Corvallis, OR. He has been on the job less than a week and he's already landed an above the fold article.
Our favorite part of the article, "Rollens caught the Pacific Northwest bug while attending a pair of ELGL events."
Takeaway: Each and every of our 1,100 members are improving local government by attracting and retaining a better workforce. Keep on, keepin' on….

Tip of the Hat
HUGE thanks to Lauren Stott (City of DeKalb), Kate Green (City of Peoria, IL), and Ashley Jacobs (Lake City, SC) who are trailblazing the ELGL ambassador role. In the last month, each of them were named by at least one new member as the reason for joining ELGL.

Transaction Wire
Deputy City Manager Kara Reddig has passion for community involvement
Wheaton City Council passes first levy increase in years, hires new city manager
26 seek city of Winona's top post
San Bernardino hires Mark Scott as interim city manager for a year
Committee formed to decide city manager's future
Muskegon Heights city council votes down city manager, back to drawing board
No more emergency managers in Michigan cities after Lincoln Park escapes financial crisis

Waldo = Out
Here's everything you may or may not have wanted to know about "Where's Waldo?" Life is truly a circle as my 6-year old is knee deep into Waldo right now.
"Where's Waldo? (Where's Wally? if you're nasty), a visual hunt for a fugitive in pajamas, is a torture passed down from parents to children for generations, tolerable only because of the promise that Waldo is real, and that if you scour every inch of a page, you will find him."
I have no clue about "Where's Wally?" and will refrain from clicking on the link.

City of Light
Jack Daniels, If You Please….
Quick….which city produced the better whiskey – Evanston or Knoxville? I'd go with Knoxville as I am completely uninformed about Evanston's history with whiskey.
"Evanston's Mayor Elizabeth Tisdahl wagered a bottle of FEW Spirits Bourbon Whiskey if Tennessee wins, while Knoxville Mayor Madeline Rogero wagered a bottle of Old City Heirloom Corn Whiskey from Knox Whiskey Works if Northwestern is victorious."
The mayors of the two cities are betting whiskey over the bowl game between Tennessee and Northwestern.

December 21
Takin' Her Talents Out of South Beach
Congrats to ELGL member Amy Hugunin for her new position with the City of Topeka Government!
City of Topeka hires Amy Hugunin
as new executive assistant to city manager Jim Colson. Hugunin has been assistant to town manager of Miami Lakes, Fla. Thanks to the Topeka Capital Journal for the shout out.
"Hugunin took her first job at age 15 as an American Softball Association umpire, she said in an article published this year on the "Engaging Local Government Leaders" website at
http://bit.ly/1QUT4z3
."
Transaction Wire
Is Brighton Council Overlooking Good City Mgr. Candidate?
Iranian Hackers Infiltrated Computers That Control New York Dam
Hall County may get creative to keep land, become its own city
Gorgey hits ground running as interim city manager
December 20
#SundayFunday
Michael Jordan is so excited about the Seahawks game that he must take (another) nap.

The Big 4-0!
Tim Gagen, Breckenridge (CO) Town Manager is wrapping up a 40-year career in local government. Everyone can learn from someone who served 40 years in local government so take a few minutes to read our 2013 interview with Tim.

Hail to the Redskins!?!?
NFL football and local police intersect in this Washington Post story about one of the most famous stings to catch fugitives. Biggest takeaway? Redskin tickets used to be a hot item.
Group by group, the criminals were placed under arrest and processed. The buses they previously thought would take them to RFK Stadium instead took them to prison.
"I came to see Boomer; I came to see Boomer," one criminal said, referencing Bengals quarterback Boomer Esiason, as he was led away.
Fellowship Opportunity
Check it out,
State Policy Fellows spend two years with an influential state policy organization or with one of two  Washington, D.C.-based organizations, the Institute on Taxation and Economic Policy (ITEP) or the Center on Budget and Policy Priorities. Fellows research and write analyses on current policy issues; brief policymakers, journalists, and civic leaders; and engage with advocates and community groups.
Hat tip to Rachel Nolin.

Transaction Wire
1 in 10 Oregon cops is a woman. Is that the limit?
Attorney: Former Neptune Beach city manager entitled to comp time officials say is unauthorized
Richmond shows off new city hall
Lubbock's Mayor Robertson posts letter to City Manager
The Godfather…Ron Bradley charts path as area's government godfather
Van Gompel's last day as Eau Claire City Manager
Lawrence City Commission makes decision on city manager position, but won't name until after negotiations
Forget electing a mayor, Granite Falls hires new city manager
New Flagler Beach city manager starts work Jan. 4
On the Gridiron
Our favorite picture from the NFL today…Yes, this is a real mouthpiece.
December 18
Public Testimony
Want to see what crazy looks like? Here you go…..This is a Crazy-Ass Local City Council Meeting Rant of Supreme Excellence

Transaction Wire
Final stages of city manager search underway
San Bernardino Police Chief Jarrod Burguan to be named interim city manager
Former Milpitas city attorney to seek at least $2.7 million for being forced out
Residents claim city manager is "tearing city apart"
Assistant City Manager Jonathan Greene interviewing for Brighton city manager position
Civic leaders call for long-term city manager contract
Mountain View: New assistant city manager named
Muskegon Heights approaches possible decision on new city manager
Aleutian city manager lampoons Bering Sea storm forecast despite multiple days' notice
Norenberg ready to tackle city manager challenges
Waverly picks city administrator finalists

Win Mediocre Prizes!

Last call to enter the Fund Balance Bowl Pick'em Challenge. I can't emphasize enough that you don't need any knowledge of college football to participate. We will be facing tough competitions from entries such as Strong Mayorz, Witty Team Name, and Rock'em Sock'em.

Fight!
You think you have it bad? Are your elected officials brawling with each other? Didn't think so, they are in Birmingham, AL. Birmingham mayor William Bell, councilman Marcus Lundy taken to hospital after fight

Tweet! Tweet!
I am all for Twitter and tweetin' all day but a California planner took it a little too far.
Atascadero planner mocks the public on Twitter
"Castillo has also tweeted from the city's administrative offices during the work day about management at the Refuge Church "thinking they can do whatever they want." The comment was in response to the church attempting to get a permit to modify their parking lot.
Another workday tweet, included a pornographic drawing of a Latino man having anal sex with the statue of liberty."

December 16
Future #CityHallSelfie
Anna Guiles strikes a poses in front of the future city hall for the City of Fremont, CA.

GOP Debate
Twitter is tailor made for events like the GOP debate last night. I could have retweeted and favorited tweets all night long. One of my favorite gems was this picture: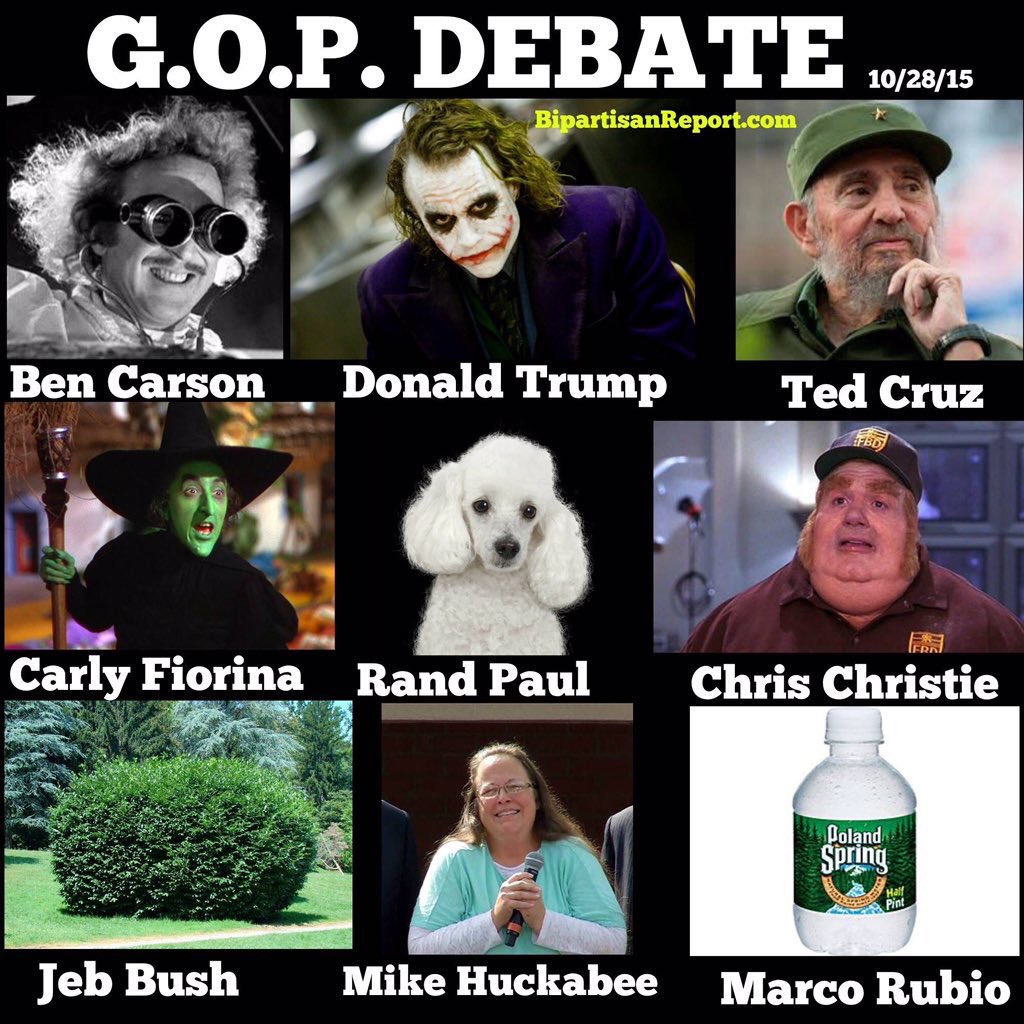 Ho! Ho! Ho!
Steve Smith will trash talk literally anyone, even Santa

Transaction Wire
Should Dunnellon even exist? City Council rejects proposed straw poll
Young professionals in Winter Haven get lesson on city projects, annexation
Aspen citizens want say in city's new planning director hire
CITY OF ORANGE NIXES NATIVITY SCENE AFTER ATHEISTS ASK TO DISPLAY HOLIDAY SIGN
Council to consider two new city positions
Reflecting on 5 years as your city manager
Ferguson's new city manager envisions a bright future for beleaguered town
December 15
Mug Shots
Pictures of the #ELGL15 mug keep rollin' in.
Julia Burrows, Governing


Ben DeClub, City of Lebanon, MO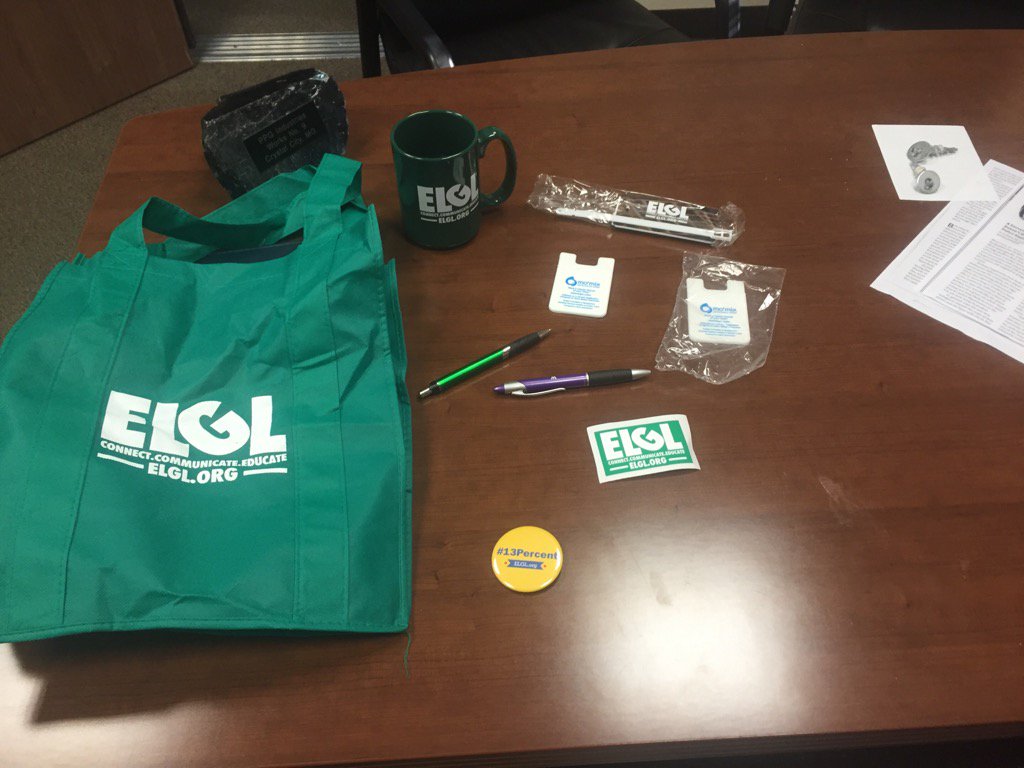 Matt Wojnowski, City of Altus, OK

Off to See the Wizard….
Phil Smith-Hanes, Knope of the Week winner and current Humboldt County manager, is headed to Ellis County, KS. Don't believe me? Here's proof – Going Back to Kansas, County CAO Set to Resign.
We celebrate Phil by highlighting some of the articles that he's written for ELGL.
The Sneetches Are Ready for Action
"I've Never Met Anyone Who Liked Counties"
Were You Born to be a Local Government Manager?
The Perfect Chinese Proverb for Public Service
Transaction Wire
City Hall blog: Paul Tay seeks city's highest seat despite theft charges
Cleveland ends employee disciplinary appeals process; city manager retiring
Top candidate for city manager job itching to move back to Florida
Aspen city manager: Petition 'politicizes' hiring process
San Bernardino seeks help to pay $1 million in costs from shooting

Get Ready for Kansas City
Dan Weinheimer, City of Fort Collins, CO, helps us get an early start preparing for ICMA Conference in Kansas City, MO.
As the survey's No. 1 city for both barbecue and good value, Kansas City has a lock on affordable luxuries—a perfect setting for excellent beer. Boulevard Brewing Co. continues to be the reigning local brew, though beer tourists will also want to try new contenders like Torn Label, Cinder Block, or Big Rip. (At Big Rip, if you ride your bike to the brewery on a Sunday, you get a discounted drink.) To taste a variety of local beers alongside Kansas City's sports fans (who also won the survey's silver medal), go to Craft & Draft, a beer bar inside Kauffman Stadium that takes the "beer-here" experience up a notch.
Friendly reminder: Mike Ekey is opening his house and backyard to anyone who needs a place to crash.

December 14
Transaction Wire
This City in Siberia Would Rather Elect a Cat Mayor
Cities help fund pool study, no plans to move forward
University City council member, mayor spar over forwarded email
Loveland students hope city will fund D.C. trip
Investigation of city manager for sexual harassment ongoing
Greenacres selects city manager candidate, negotiations to start Monday


Soft as Butter
I know, I know…it's the question that has been on your mind this holiday season. Is Howard Stern getting soft? I have grown out of my Howard Stern phase but I did learn a lot from him about interviewing and getting people to share information. The Washington Post lets you know whether he is a softy or not.

Goin' Back to Cali, Cali…
#13Percent initiative is at the forefront of a new report from the California City Management Foundation.
Spreading awareness beyond the city management community is also imperative. "I want to see this topic on the agenda of the state municipal associations in all 50 states. Not city manager groups. Not assistant groups. I want this issue front and center on the conference agendas for the people who hire CAOs—mayors and councilors," says Kirsten Wyatt, ELGL co-founder and Assistant City Manager of West Linn in Oregon. "After all, we can't solve problems that the decision makers (who are doing the hiring) know nothing about…so let's widen the conversation circle."
HUGE thanks to everyone who has contributed to the initiative. Still plenty of work to do….

Wall Street Journal
I am usually not a reader of the WSJ since you have to pay for most of the good articles. (Fun Fact: I received, as an early Christmas gift, an online subscription to the New York Times.) However, I stumbled across this one on Twitter and it is worth your time.
As World Crowds In, Cities Become Digital Laboratories

December 13
Transaction Wire
EDITORIAL: Waiting on Race Dialogues – Five months later, city report not expected until after New Year's
Former Lincoln city manager had region's highest 2014 local government pay: $470,000
Cleveland City Council vote could overhaul personnel policies
Lawrence pushes results of citizen survey; data to be used in city planning
PUBLIC DOCUMENTS: A glimpse at how City of New Bern officials operate
Jones building Charlottesville's trust, even under intense scrutiny
Three finalists square off as County Commission prepares to hire new administrator
Only in Portland
Keep Portland Weird! We're doing our best. The latest effort is from Mosho, a cat rapper of course.

 Molock, who did not want to name the location of his day job, isn't certain where his cats, music and growing social media presence will take him. But at the least, he's happy with a platform that allows him to perform music, promote his love of cats and preach his chief life principle:"Do what you want. Pursue your dreams. Practice positivity."
#13Percent
More and more articles are being written about women in leadership. Here's the latest: 'You have to be a remarkable woman to get to the top … average men get there all the time'
December 12
A+ for Creativity
Army and Navy played football today but each school's fans showed their creativity and hatred of Nickelback during ESPN College Gameday.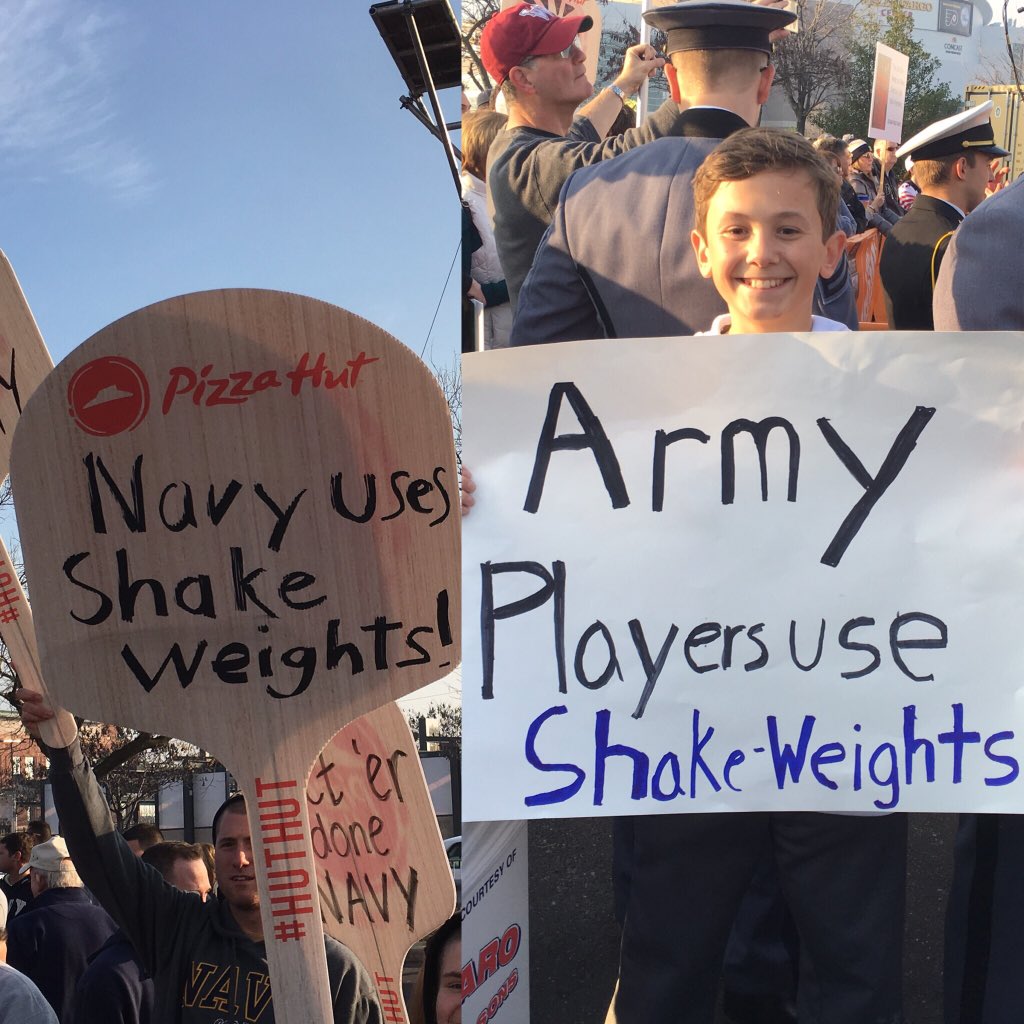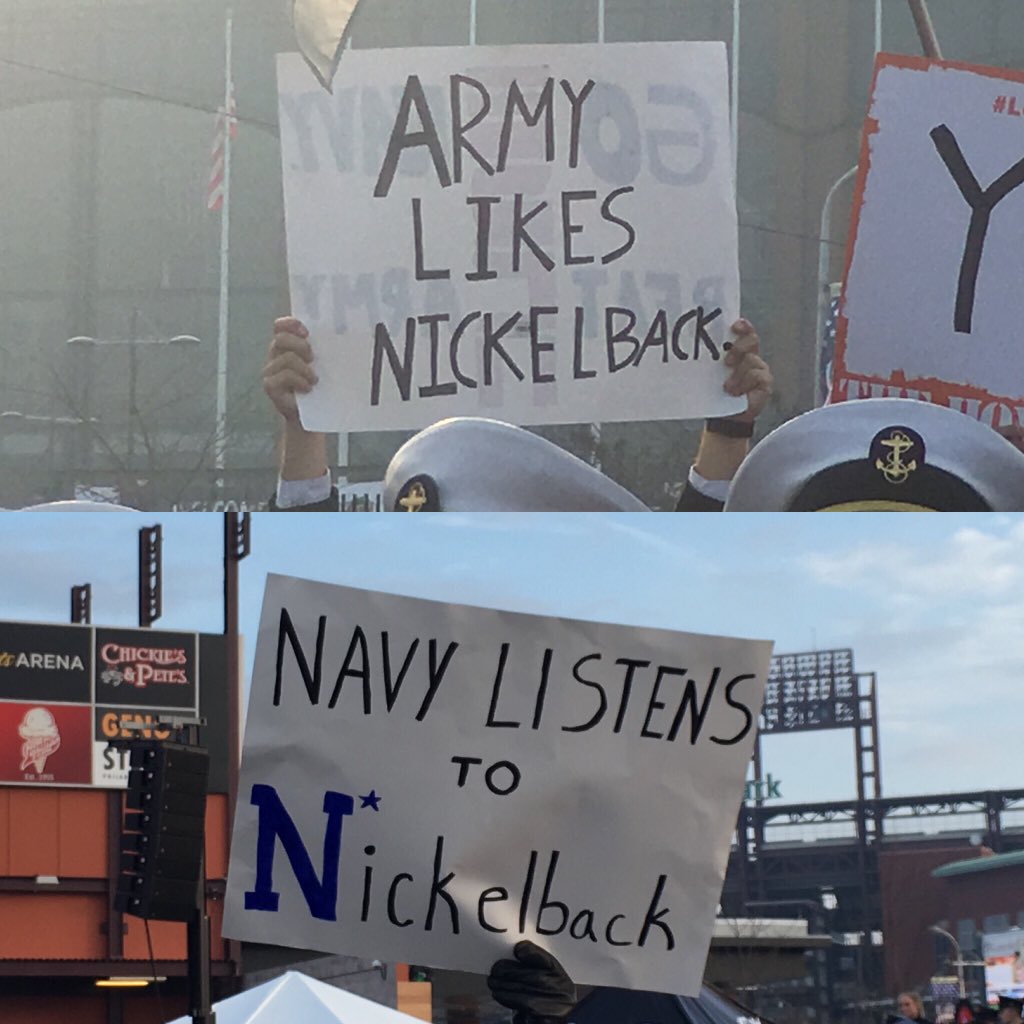 Introducing the Mayor of Memphis
The new mayor of Memphis headed to YouTube to introduce himself to the community. The mayor uses a Star Wars theme to discuss how you can be a #ForceForGood in 2016. Cheeky but clever.


Broke as a Joke
The finances of Carmel, IN are a complete mess. An absolute mess, and what is to blame, less people watering their lawn, of course.
"He said a wet summer resulted in fewer residents watering their lawns, lowering revenue. The water division is projected to end the year $400,000 in the red."

Open Records
In an upcoming episode of GovLove, you'll hear from the CEOs of Seneca Systems and NextRequest. During the tape, NextRequest dropped these fun but sad facts about the cost of public record requests.

"The average FOIL request in Yakima, Washington costs over $1,200. The US Department of Defense reports an average of $1,230 per request, and dozens of federal agencies spendthousands of dollars per request. Across all federal agencies, the average cost of a request is $658. In the United Kingdom, it's roughly $490 per request."


Mug Shots
Shots of #ELGL15 mugs are popping up everywhere from North Carolina to California. Here's a few of the recent ones.
Ellis Johnson, Durham, NC

Kirsten Silveira, City of Baltimore, MD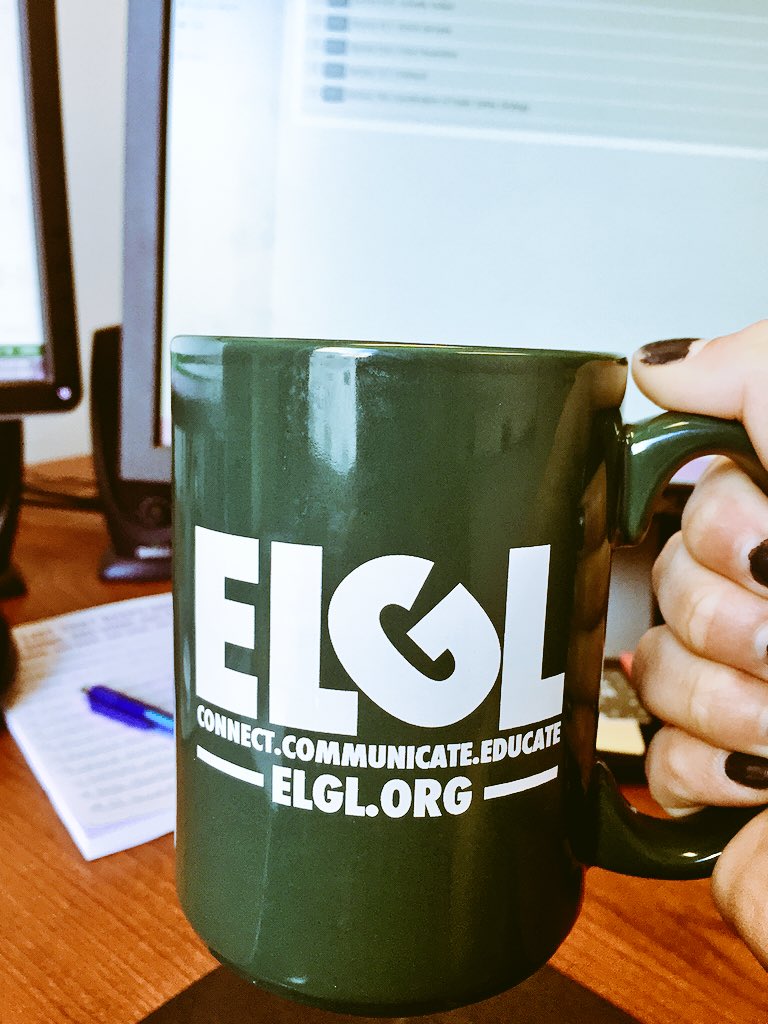 Raining Racism
Proving that (depressingly) racism exists everywhere, a new study shows that racial discrimination is prevalent with AirBnb hosts. How does racism peek its ugly head on AirBnb?
"Fictional guests set up by the researchers with names like Lakisha or Rasheed were roughly 16 percent less likely to be accepted than identical guests with names like Brent or Kristen."

Transaction Wire
What color is the right color for City Hall?
City and Summit Township work together to demolish home
A better San Bernardino starts with a changes to the City Charter: Guest commentary
Details emerge on pick for city manager
Lynchburg City Manager looks back and forward after a 15 year career
New hires to shadow directors as part of city's succession plan

December 11
Fund Balance Bowl
Matt Yager has launched the first ever Fund Balance Bowl Challenge. The top three finishers will choose from prizes such as #ELGL15 swag, books, and gift cards. We encourage those who don't know much about football to participate.

Double Rainbow
Not to brag but I captured a picture of rainbow this morning. That's right, #nofilter on this gem.



Since we're talking about rainbows, we should probably watch one of my favorite YouTube videos.

Here's where Double Rainbow guy is today – 'Double Rainbow Guy' of YouTube fame: Where is he now, man?
Now you're probably asking yourself what are the most popular YouTube videos of all-time. We've got you covered – YouTube's top trends of 2015, plus a "Rewind" that sums it up.

Twitter Addiction
If you are addicted to Twitter like me, here's something to hang your hat on – 5 YEAR STUDY: PEOPLE WHO # TWITTER ARE MORE INNOVATIVE AT WORK

Poke. Like. Follow
Check out these jobs with the City of Palo Alto, CA.
Social Media Specialist
Sr. Human Resources Administrator
IT Portfolio Management Analyst

Transaction Wire
Galt chooses replacement city manager
Pay for Escondido manager, attorney stands out
Fort Myers' interim has advantage in city manager search
John Williams takes oath as Moses Lake's city manager
Park Ridge aldermen sign off on anti-nepotism law
Survey shows city of Charlotte employees' morale low
Homeless encampments and debris cleared out of Morro Creek
Mayors Reach Beyond City Borders to Boost Economic Growth
City of Flint spokesman Jason Lorenz no longer on the job

December 10
You Cannot Be, What You Cannot See…
Attendees at the Governing forum were asked to tape one-minute messages about a topic of interest. You can check out all of the responses here. Kirsten focused her talk on local government diversity and all male panels.

Transaction Wire
Dunnellon censures councilwoman accused of slapping clerk
Downtown restoration tops accomplishments citied by outgoing Lynchburg city manager
Newberg upheaval: Scandal over city manager ending with whimper
Six make cut for Brighton city manager job
December 9
Transaction Wire
City Hall salaries, benefits dwarf those in private jobs
City projects vary from tracking unshoveled walks to keeping our history alive
Woodland passes budget, hires interim administrator
Fernandez contract includes $50k raise, city car
December 8
Final Takeaway
Kare Anderson wrapped up the Governing Forum with this memorable quote
"It's the holiday season…it's time we turn a bright light on the great work of government"

Fun Fact
Kare Anderson was stuck in an elevator with a player from the Golden State Warriors where they found common group. This encounter turned into a collaboration between the two. We'll find out who the player is next year. My money is on Harrison Barnes or James Michael McAdoo.

The Innovation Economy Is…
We asked the question in preparation for the Governing panel session on the Innovation Economy. Results to follow in the coming days. Respondents were entered into a drawing for #ELGL15 swag and an Amazon gift card.
Winner of #ELGL15 swag – Kayla Chadwick, Village of Butler, WI
$25 Amazon gift card – Larry Nielsen, Village of Paw Paw, MI

That's a Wrap
All good things must come to an end. Check out the picture show from the Governing forum and #GovLive. Huge props to Governing for offering this FREE event. Unfortunately, many associations charge an exorbitant amount for lesser trainings. Placing a high price tag on training is effective at eliminating many mid to entry level employees who could benefit from the training. You should take time to question the costs that your professional associations are charging. Nothing will change unless you ask why.

…And Nothing Else Matters
Kare Anderson is the final speaker. You might not be here to see it but you can view her TedTalk.

Here's her bio,
'Emmy-winning former NBC and Wall Street Journal reporter, Kare Anderson is a Forbes columnist who speaks and consults on becoming more frequently quoted and connected. She's co-founder of the Say it Better Center and the author of Moving From Me to We, Walk Your Talk and Resolving Conflict Sooner.'

Takeaways from Kare Anderson
Actionable, Interesting, and Specific – This is how you should communicate.
Great quote – "Money can't buy memorability."
Mind Wise – Nicholas Epley – recommended book
Be concrete about programs, missions, goals. Make it relate to a frequent situation that people experience in the daily life.
Offer the most helpful tips, at the most helpful times. Ex: Talk about pothole and then the solution – pothole app.
"Show warmth first, then competence next"
People get along better at round table and perceive people as better looking.
Ask "what most matters to you" during initial meetings. Often find assets, instead of liabilities.
"Shut up sooner"
"Best time to look good is when you aren't"
Our differences can be assets that bring us together.
"Pick out the person… most different than you, and go up to that person and strike up a conversation… find the sweet spot."
"Ask ppl you meet what matters to them. You may fine unexpected sweet spots of mutual interest"
Key tip: be a helpful helper
"The things we will remember are the specific and sticky points."
3 elements that help your message stick – Actionable, Interestingness, Relevance
"Become more quotable, connected and collaborative."

Alice in WeHo Land
Mayor Horvath (West Hollywood, CA) mentioned a pedestrian safety video that the city produced after a pedestrian injury.

If you are scared to press play on the video, here are a couple of pictures.

Ferguson Public Library
I mentioned the Ferguson Library Twitter account as an example of innovative communication in local government. The Library won our social media superstar award and received national press. Check it out. Link: Ferguson Library Provides Calm Refuge for a Torn Community

ELGL Meets #GovLive

Check out the picture show from today's ongoing Governing Leadership Forum.
Takeaways

For more takeaways, follow the action in the ELGL Facebook Group.
#13Percent Meme
We're debating the best #13Percent meme. What's yours? Submit a new one and win #ELGL15 mug.

Our Missing Leaders
When ELGL launched the #13Percent initiative, other professional associations were in no hurry to support the initiative. One exception was Governing. Mark Funkhouser penned an article on why the #13Percent initiative is valid and deserves more attention.
Part of his text read,
"She has a point, and the issue is more than one of equity and appearances. Having more women as top administrators and elected officials is a clear path to better government. Research shows that women tend to be more responsive to constituents and therefore more able to bridge the disconnect between people and their governments. And it's important to remember that success in the public sector, when it occurs, is a team effort. Teams with more women on them are smarter, studies tell us."
Read the complete article – Our Missing Leaders.

We Want the Funk
Mark Funkhouser has the best Twitter handle ever – @mayorfunk – half mayor, half father, and half funk. Mar is the Governing Publisher and probably most famously known for being selected as Knope of the Week.
Fun Fact
Sacramento is the farm to fork capital according to Sacramento Pro Tem Angelique Ashby. We can vouch for this as we had a tasty feast at Ella in downtown Sacramento.
A new Sacramento Kings arena in downtown is revitalizing the area and has already reaped benefits for the city. Link: In economic analysis, Sacramento Kings tout sweeping gains from arena.

We Be Bloggin'
Special treat for you today…I know it sounds like I'm talking to my kids but I am talking to you. Kirsten and I will be live-tweeting and blogging from the Governing Leadership Forum in Sacramento. We'll be a part of two panel discussions – one on diversity and another on the Innovation Economy.
Follow the fun and wonkiness on Twitter at #GovLive.

Early Morn in SacTown
Seize the day…there is no time to sleep in when you are on the road (except you are Kirsten Wyatt). Here's a few pics from downtown Sacramento.

Airport Art
Is it a rabbit? Chicken? Phoenix? Thanks to the City of Sacramento social media manager for giving us the 4-1-1 on this cool public art at the airport.

December 6
#SundayFunday
Just push play for a quick laugh.

me watching baylor rn pic.twitter.com/rPUI0rZfjA

— st. nick pants (@nick_pants) December 5, 2015
After the Gunshots
Once the media attention fades, victims of mass shootings are left to figure out what's next. The Washington Post chronicles a 16-year old shooting victim in Roseburg and her struggles to handle simple tasks such as leaving the house, carrying on a normal conversation, and relying a caretaker (her mom) who has her own medical issues. Link: A survivor's life after a mass shooting  
Life Lesson #1
Don't snort cocaine when you get pulled over by the police.      Link: Driver Arrested After Trying to Snort Cocaine During Traffic Stop    
O' Christmas Tree, O' Christmas Tree
As certain as Christmas falling on December 25 each year, the holiday season always yields politicians behaving questionably. Here are a couple and don't worry we'll keep looking for others that are sure to follow. A New Jersey city councilor called it quits because of the city's tree lighting ceremony. The reason? It boils down to a single word.  An elected official in Nevada celebrates the holidays with guns, guns, and more guns.    
Losing a Digit
A New York Giants player describes the 4th of July incident that caused him to loose a digit and a half. If you don't read the story, just know that "a lot of blood" was involved.    
Transaction Wire
City manager reflects on past work, early interest in politics Claim against city maintains utility surcharge is an unauthorized tax City of Tucson plans hiring freeze, buyouts, job cuts Petersburg city manager sends apology letter to citizens on unusually high utility bills Seaside approves new city manager, but not without criticism City Manager Mark Scott to retire Feb. 5    
December 4
#ELGLSGR Futures Forum
    What's trending on Twitter today? The success of the ELGL & SGR Futures Forum. Huge thanks to Matt Monedero, City of Fort Worth, TX and Ron Holifield, Strategic Government Resources for making this event happen. Relive the action: #ELGLSGR and #ELGLSGR Picture Show. If you want to know what Chris Hernandez talked about, you can watch this recent webinar on social media trolls.      
#ELGLSGR Takeaways
We Aren't Done
The ELGL crew will host another event in the Dallas area during the Strategic Government Resources Conference from January 20 to 22. If  you want to help with the planning, send an email to Ryan Adams – [email protected].
Here's a preview of the conference: SGR will be hosting its 2016 conference, "Creating a Learning Organization: Coaching for Performance," on Wednesday, January 20 through Friday, January 22. This three-day conference designed specifically for local government professionals feature sessions that have been carefully chosen to enhance leadership development and encourage networking, all while focused specifically on local government.   
Transaction Wire
Menlo Park city manager fills key management position Lawrence to hire student intern to be liaison between KU, Haskell and city Cities look for Benton County to share tax revenue Burbank City Manager to Retire Yakima begins soliciting list of city manager search firms Elgin City Council opting for alternative 2016 budget      
December 3
Grohl vs. Muppets
Front Page
Agree?
Now Hiring
Transition Wire
Round Rock assistant city manager makes service a family tradition Yakima hires internal investigator; Cutter takes oath as interim city manager Pacific Grove city manager search begins   Transparency Project prevails in complaint against former city manager Ypsilanti city manager proposes new streetlight fee to help pay Water Street debt Council visiting two separate policies for city employees carrying handguns in workplace Powers: Salem could be 'best city in the United States'   Charlotte airport administrator sues city, alleging racial discrimination    
December 1
It's Time
The first day of the month means….    
Transaction Wire
Bickering city leaders to talk with lawyer about 'how to get along' A Tacoma Elks Lodge: Old City Hall complex would be a first for McMenamins   Thorpe accepts Arizona job Council selects new city manager: Hardin Watkins has been Garner's chief administrator since 2007 Council to offer Dale Peters city manager position   Seaside city manager pick denies wrongdoing in previous job   Open Carry in Government Buildings    
Vote! Vote! Vote!
You've heard the GovLove podcast on ICMA's guideline that you remain in a job for a minimum of 2 years. Now, it's your turn to select the GovLove panelist that most represents your view.   In an unsurprising development, I am most closely aligned with Ben DeClue and Mike Ekey. For me, it's as simple as we're all professionals and we should be trusted to make smart career moves. Other professions succeed just fine without such a guideline. If I am dumb enough to job hop then an employer can make the decision not to hire me.    
Deer Crossing
Deer Collision (Video source: Kenton County Police Department)