2018-19 Partnership & Sponsorship Opportunities
Join us to engage the brightest minds in local government! This page contains the potential partnership opportunities with ELGL. Whether you want to be the title sponsor of our national conference, or if you want to host a webinar – this is your one stop location to learn about all of the exciting events, content, and activities that ELGL offers. To discuss partnership options, please contact us!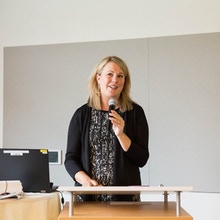 I'm the co-founder and executive director of ELGL. I love my job. Other things I love: local government, my family, my dog Michael Jordan, sandwiches, naps, books, and skee-ball.