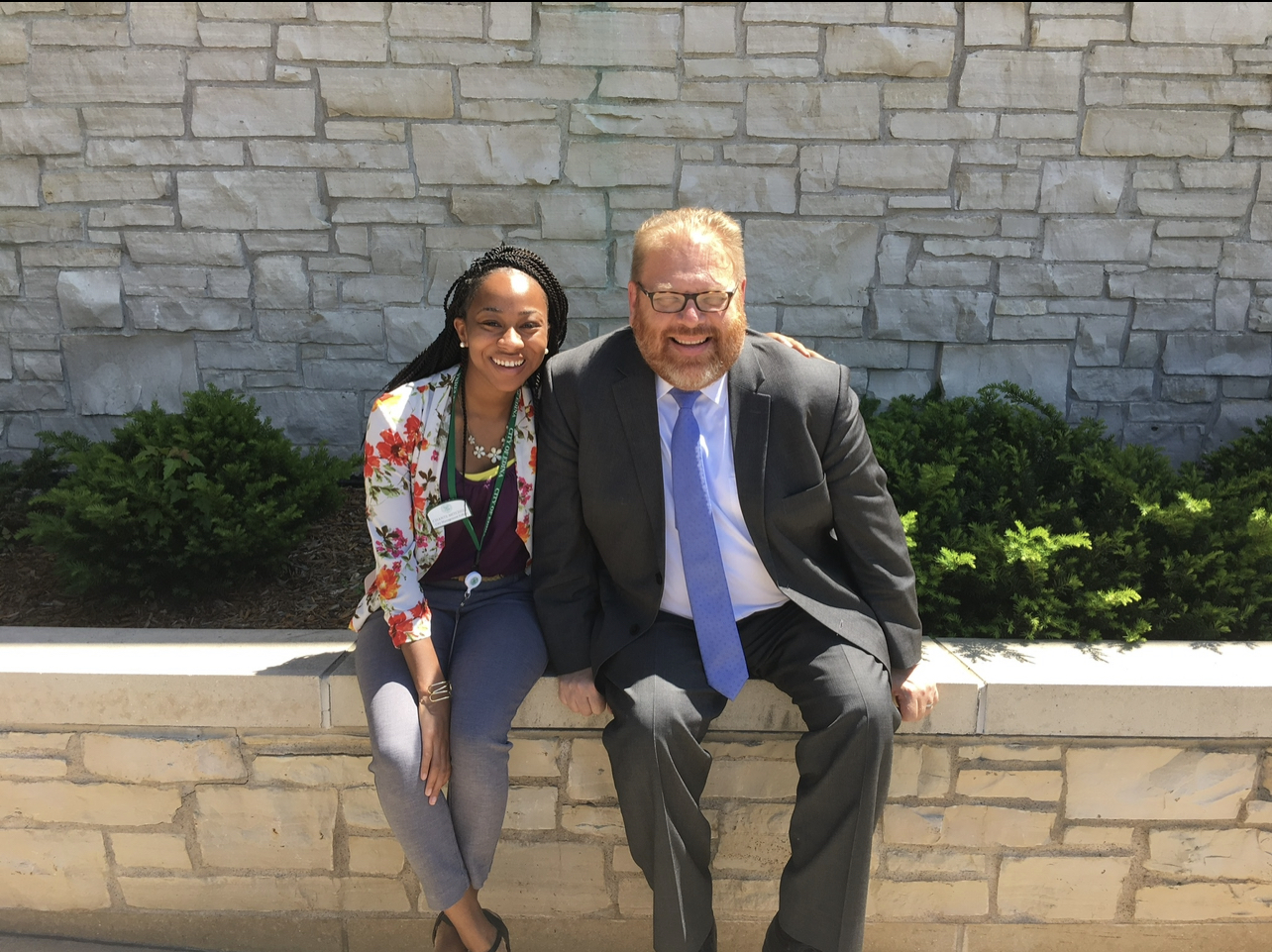 This article is part of our Black History Month content series and was submitted by Scott H. Neal, Edina City Manager. Connect with Scott on Twitter. See all posts in this series and more Equity & Justice resources.
---
I created the Edina City Management Fellowship in 2011 as a result of being inspired by a speaker at an ICMA Conference to help right a wrong.  The wrong that required righting was the shocking lack of demographic balance among city managers. I'd been a city manager for 20 years by that time, so her numbers were not a surprise to me.  An ICMA report from 2012 describes the average city manager as "…male, Caucasian, aged 51-60, has a master's degree, serves for slightly longer than seven years…" That's me.  I am the average city manager.
City manager gender and race demographics being out of balance with the demographics of America is a problem. It's a problem because that demographic imbalance is being held in a state of imbalance by sexist and racist forces in our country, which are depriving city governments of potentially great city managers. This is a problem that must be resolved because a system that lacks gender and race balance is going to have more problem-solving blind spots than one that is balanced.   And solving problems is what city management is all about.
My solution to the problem was to increase the supply of qualified, experienced women and BIPOC city manager candidates. My methodology was to create a full-time paid city manager fellowship for aspiring city managers finishing up graduate school and getting ready to join the profession. Fellows in our program are full-time City employees who get a 12-24 month hands-on experience. They learn the art and science of city management by watching, listening, and doing. I empower them to ask questions, be at every table where decisions are being made in the City and make connections in city government across the state.
Of the eight people who have served as Fellows in Edina, seven have been women and two of them have been Black women. Chanté Mitchell was the first Black woman to serve as an Edina City Management Fellow. I met Chanté at the 2016 ICMA Conference in Kansas City. Chanté was a graduate student at the prestigious University of Kansas School of Public Affairs and Administration, aspiring to a future in city management. I was a city manager with a Fellowship opportunity and motivated to get started on solving that gender and race imbalance in my profession.  We were a perfect match.
I did my very best to sell Chanté on the benefits of the Edina Fellowship. I also had to sell her on moving to Minnesota…in December. Ultimately, she said yes, and we had a great year together learning from one another.  Chanté followed her Edina experience with a fellowship in San Antonio, working as a Management Systems Coordinator for the City of Brooklyn Park, MN, and now working as a Program Director at ELGL. Chanté had the academic and personal skills to be successful before she ever met me, but I like to think that her Edina experience was a foundational building block for a long and successful career in public service.
The current Fellow is also a Black woman. Her name is Risi Karim. I met Risi at the 2019 ICMA Conference in Nashville.  Like Chanté, Risi was also a KU graduate student who aspired to a career in city management.  Risi already had the right combination of academic and work experiences to be successful in our Fellowship. I followed up her interview with an invitation for her to visit Minnesota (in December again) so she could see what she might be getting herself into. She said yes to my offer and has been working with us since June, despite the local civil unrest and the pandemic.
Since coming aboard as our Management Fellow this year, Risi been involved in hiring a new coworker, coordinated the preparation of the City's 2021 state legislative platform, working on an RFP for outside legal services, interviewed potential consulting partners for our Climate Action Plan and joined the management negotiating team working on a new collective bargain agreement with our firefighter's union.  She's had to do most of this work from her home, as City Hall in Edina has been mostly closed since March 2020. It's not quite been the Fellowship experience I promised her, but Risi is a resilient self-starter. She doesn't wait for the world to come to her. She gets up early and pushes the world every day.
As an "average" city manager with over 30 years of experience as a city manager, I am aware of the scale of the wrong I am trying to right. Chanté and Risi are going to make great contributions to whatever organizations are smart enough to hire them someday. But I know that producing one great new future city manager candidate every 12 to 24 months is not going to solve the problem of gender and race imbalance in my profession.
I can't keep hearing about the problem of gender and race imbalance in my profession and not try to do something about it. I can do something. I can share my experiences, resources, and professional credibility with aspiring women and BIPOC city managers. I can use my assets, which include full access to and support of the City's executive leadership team, to help elevate them in a crowded job market.  It's what I can do.  It's also what we should all do. So, I do it.  I don't want a medal for doing something that I should be doing. I just want to be an example of one way to not just talk about a problem but take action to solve the problem.