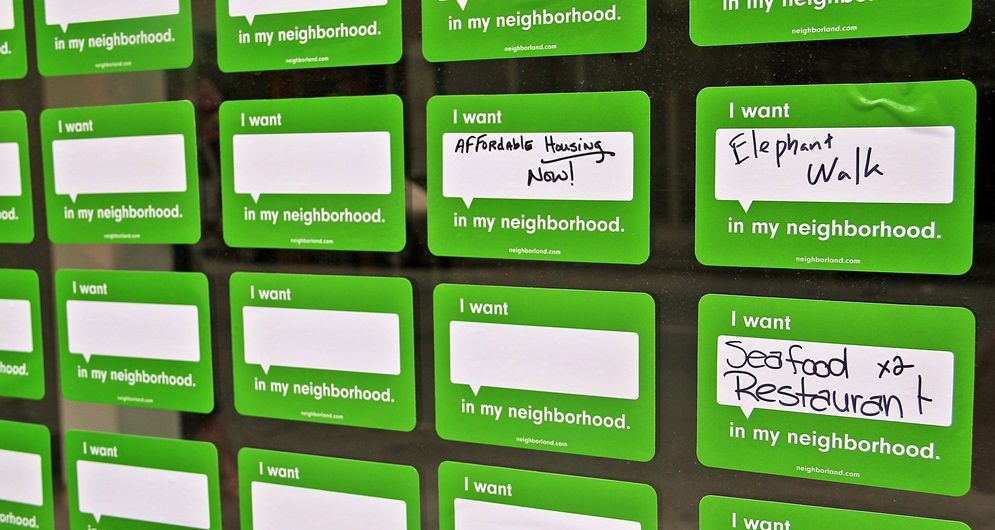 In the Headlines
NEXTREQUEST, ELGL CHOICE AWARD WINNER
ELGL Choice Awards: Top 50 Local Government Companies
KnowledgeOwl wins ELGL Choice Award for Top 50 Local Government Companies
CPBB Makes ELGL Choice Awards: Top 50 Local Government Companies
Top 10 ELGL Choice Award Winner Continues to Deliver Insights for Local Government
Our "award-winning" members have spoken on the best companies working in the local government arena. The inaugural ELGL Choice Award recipients have been selected using two criteria: the number of nominations received by each company (75%) and an evaluation from the ELGL management team (25%).
Based on member feedback, the ELGL Choice Award will become a fluid list that is updated quarterly using the above criteria. Anyone (ELGL member or not) can submit a nomination via the form at the end of this post.
Top 10
What Works Cities is a national initiative to help 100 mid-sized American cities enhance their use of data and evidence to improve services, inform local decision-making and engage residents.
Contact: Zach Markovits, [email protected]
Comment: Not your typical "local government" company, but What Works Cities, with the help of Bloomberg Philanthropy, has the potential to reinvent government. What Works Cities employs a "who's who" roster of experts from The Behavioral Insights Team, The Government Performance Lab at the Harvard Kennedy School, The Center for Government Excellence at Johns Hopkins University, and The Sunlight Foundation. Cities from Gresham, OR to Jackson, MS have benefited from the expertise.
What Works Cities is ranked in the top spot, because our membership of more than 1,200 from across the globe, believe that What Works Cities has the resources and platform to convert the elected officials and staff who harbor doubt about the ability of data and technology to transform a community.
We hope that What Works Cities and their partnering organizations continue to provide critical resources to a diverse group of local governments, especially those cities facing unprecedented economic challenges who need to see similar cities benefiting from What Works Cities' resources.
For these reasons, ELGL believes What Works Cities is the most important "company" operating in the local government arena.
Supplemental Reading: Bloomberg's 'What Works Cities' Initiative Targets 100 Mid-Sized Metros
2. SeeClickFix assists users in communicating with local governments about non-emergency issues.
Contact: Caroline Smith, [email protected]
Reader Comments:
SeeClickFix helps me (as a citizen) communicate better with my local government. It allows voices from all neighborhoods to contribute to the betterment of our infrastructure in an easily accessible way, removing huge barriers between citizens and public servants in order to get work done and make cities better.
See Click Fix is an excellent tool connecting people and government. The transparency makes it very appealing. It is user friendly for citizens and stress free for companies. Not only good for customer relations management but also as a marketing tool.
The whole staff there is exceptional. My City is still in the testing phase but the support has been outstanding! We are so excited to launch next month!
More than problem reporting, tracking and resolution. SeeClickFix provides transparency and the information needed to document unmet infrastructure needs such as neighborhoods without streetlights and crosswalks that do not meet minimum engineering standards. In addition, a neighborhood that has suffered from a noxious sewer odor for 20 years is now getting attention due to SeeClickFix documentation.
Supplemental Reading: SeeClickFix Founder Ben Berkowitz Partners With Local Governments.
3. MetroQuest is a provider of digital engagement software, enabling the broadest, most meaningful public involvement and improving decision-making one plan at a time.
Contact: Dave Biggs, Chief Engagement Officer, [email protected]
Reader Comments:
MetroQuest's work on a transportation planning study resulted in much higher level of public participation than we expected.
MetroQuest provides very interesting and information web-based solutions to engage the public on their vision for the future. As a transportation planner, we use and recommend MetroQuest to local and regional governments in developing long-term visions, seeking public input on policies, development patterns, financing choices and a number of other issues. Web-based platforms and visual engaging content is a must in this age and MetroQuest does that very well.
We received 1,423 comments and responses from citizens during the comment period, which took place from June 20 through July 22. Of those comments and responses, 1,393 of them were through the interactive survey. By comparison, 160 comments in total were submitted in 2013. That success was due to the use of MetroQuest.
I have used this company for large-scale comprehensive engagement process regarding regional planning. The firm is professional, responsive and effective. We had many more people engaged in our process than we had through any other process and the feedback received was much richer and applicable. MetroQuest offers a very scalable process that can work with everything from large-scale urban growth studies to site-specific developments. 
Supplemental Reading: Which roads do you want fixed? NCDOT asks for input
4. Vendor Registry streamlines purchasing for cities, counties, school boards, utilities and suppliers to save time, build businesses and conserve taxpayer dollars.
Contact: Brian Strong, [email protected]
Reader Comments:
Vendor Registry has continually improved their product by adding baseline and premium options. Their staff welcomes feedback from the government agencies they serve. If an issue is found, they are quick to research and fix the issue. Their customer service is available to help not only us, their customer, but our vendors as well. That means a lot. With the software company I used to work with, we always said that you could find software to fit your needs, but it is the people behind the software that makes all the difference. So true.
Vendor Registry enables our County to more effectively manage our vendors and most importantly, validate that the vendor still exists on an annual basis. This will enable me, in time, to clean up my financial database and keep it up-to-date so that I can operation more efficiently. They listen to end-users and have implemented improvements suggested by users so that the service provided is best for the customer and not just what is easy for them to program. It is an honor to recommend Vendor Registry for this honor.
Vendor Registry helps literally hundreds of businesses throughout Tennessee and the surrounding states by letting them know what local governmental contracts are out for bid. It saves small businesses a great deal of time in that they don't have to "scrape" multiple governmental websites to find out what procurements are "in play." Vendor Registry provides this information, on a continual basis, by letting them know what opportunities are out there and it matches these opportunities to what the small businesses provide in terms of products and services. It's a great time saver for small businesses who do not have the staff to search these websites and it actually costs them very little to join Vendor Registry.
Vendor Registry began just a few short years ago and have increased the clients they serve by probably a thousand or more in just a short period of time because they offer a service that is relatively unique, a "good buy," and very helpful to small and mid-sized businesses who don't have the manpower to hunt down the information that Vendor Registry provides them. 
Supplemental Reading: Vendor Registry "growing like a weed"
5. National Research Center, Inc. (NRC) has worked with hundreds of local governments to provide them with full-service survey research and evaluation needed to move their communities forward.
Contact: Angelica Wedell, [email protected]
Reader Comments:
The National Research Center conducts citizen and employee surveys for dozens of local governments each year. Their staff team is intelligent, thoughtful, and extremely responsive. The reports they produce continuously improve, and they've built a network of outstanding communities from across the community that use their surveys. They have my vote for top vendor — although they don't seem to fit the vendor category — they are more like an extension of our city manager's office — just 1,000 miles away in Boulder, Colorado!
Their nationwide work is outstanding. They are smart and perfect bridging between solid details and the bit picture questions. Not resting on the citizen survey, I've also done older adult and business surveys with them. A national treasure. But, Dr. Tom is a little corny, be careful when he has a microphone.
They are the rock stars of citizen surveys!  They are easy to work with and solution oriented. The City of Wheat Ridge has worked with them for years and they always stay ahead of the curve, setting the best practices in citizen surveys. They have been a great partner to work with at a regional and statewide level as well.
We have had an excellent connection and partnership with NRC for many years and look forward to many more. NRC has helped us successfully conduct several interactions of our citizen survey and they always go above and beyond our expectations. They are truly willing to learn about organizational needs and priorities and adjust their product and services to meet those needs. Their knack for customer service stands out, even after delivering a product and meeting their obligations for services. For such an important process as a citizen survey, an organization needs a vendor that they can rely on to take the extra initiative, and NRC has proven to be that vendor time and time again.
We (the Colorado Municipal League) have personally utilized their services for member surveys and have been very pleased with the results. Additionally, we know that several municipalities have also used them (per our recommendation) and have had great results as well.
Supplemental Reading: The Citizens Most Vocal in Local Government.
6. iDashboards provides software to easily transform data into interactive dashboards with intuitive charts and rich animation.
Contact: Ashley Adams, [email protected]
Comment: Stop worrying about "reports that are stuck in the 1990's", iDashboard uses data visualization technology (dashboards with charts, maps and drilldowns) to modernize your reporting process. The company was named "Best Data Visualization Vendors Ranked by Ease of Deployment."
Supplemental Reading: iDashboards: An Engaging Visual Experience with Data.
7. Soofa is a solar-powered seat with the capability to charge two smart phones and collect air quality or other environmental data.
Contact: Ed Krafcik, [email protected]
Comment: Cool name, cool product. Austin, Los Angeles and Cambridge were selected into the Soofa Early Adopter Program to lead the effort to make public spaces smart, social and sustainable with eco-friendly furniture for the digital age. Video: Soofa Bench in New Rochelle
Supplemental Reading: The Soofa Bench Provides Solar-Powered Energy For Your Phone.
8. Slack brings all your communication together in one place. It's real-time messaging, archiving and search for modern teams.
Contact: Slack Contact Center
Comment: Slack is a lifesaver for internal communications for organizations such as NASA and the ELGL Leadership Team. That's right, our leadership team reaped immediate benefits from transitioning from GroupMe to Slack. Slack holds the key to solving the internal communication woes ingrained in local government.
Supplemental Reading: Convince Me to Slack and Rewind: The 4-1-1 on Slack
9. Vision Internet specializes in website development with government, non-profit and education clients.
Contact: Ashley Fruechting, [email protected]
Comment: Vision's clients include City of Raymore, MO, City of Glendale, CA, and City of Sedona, AZ. Vision staff is accessible and willing to share information as shown in Ashley's monthly ELGL column – Digital Accessibility — Is Your Local Government Compliant. They won our wonky hearts with their cool before and after pages that highlight revamped city websites.
Supplemental Reading: 7 Websites Developed by Vision Internet Recognized for Outstanding Achievement in Local Gov Communications.
10. BoardSync specializes in automated agenda management, meeting minutes management, and the sharing of meeting content with board members, staff, and the public.
Contact Info: Doug Shumway, [email protected] and Thomas Kaiser, [email protected]
Reader Comments:
The staff are fantastic and are always quick to enhance our agenda software.
Best Customer Service you can ask for!
They have exceptional customer service, second to none!
Supplemental Reading: How Local Governments Can Use Big Data.
Numbers 11 – 20
11. CitySourced is an enterprise civic engagement software platform for cities, counties, government agencies, schools and utilities.
Contact: Andrew Kirk, [email protected]
Reader Comment:
CitySourced has created a highly used city app that allows our customers across Salt Lake City to interact with each quickly and efficiently. SLCMobile is the only app used for all city departments in Salt Lake City. It is usable from our web page. It is completely integrated into two different work order systems "Cityworks" and "Accela".
Hands down THE best – support, response time, responsiveness to needs of customer and more!
Supplemental Reading: City now online with new citizen reporting tool: CitySourced.
12. NEOGOV is the market and technology leader in on-demand workforce management for the public sector.
Contact: NEOGOV Contact Page
Comment: We will bet our entire fund balance that you've used NEOGOV at some point while searching for a job. Over 1,500 public sector agencies and educational institutions use NEOGOV HR software. The wide range of clients present an opportunity for NEOGOV to serve as part of the solution in local government's challenge in creating a more navigable application process.
Supplemental Reading: Extra points for an active blog – NeoGov Blog with articles such as Ban the Box's Impact on Hiring and How to Maximize Your Application Thank You Page.
13. NextRequest provides modern, robust, and user friendly FOIA and public records processing software used by governments.
Contact: Tamara Manik-Perlman, [email protected]
Comment: The City of West Sacramento, Port of Seattle, and City of Albuquerque, NM are a few of the larger local governments using NextRequest. NextRequest allows individuals to request, track and access the status of their Public Records Requests online. Learn about Tamara's celebrity look-alike in the Podcast: The Intersection of Local Government and Technology
Supplemental Reading: NextRequest Puts The Public Information Request Process Online.
14. Municibid is a convenient and easy-to-use online auction website for government agencies, schools, authorities and utilities to sell their surplus and forfeitures directly to the public.
Contact: Greg Berry, [email protected]
Reader Comment:
Municibid is an online auction site for government entities to sell used vehicles and equipment. They provide an alternative to the traditional newspaper advertisement for public bidding. They have increased the exposure for all of the municipal vehicles and equipment that East Norriton Township has sold and have increased the revenue received in most cases by 30%-50%.
The process is quick and easy and the Township's public bidding requirements. The pool of potential buyers is greatly increased and reaches an audience that the newspaper does not. And it doesn't cost the municipality a penny to place an item up for auction.
Can't say enough positive things about this company. They really deserve the recognition.
Supplemental Reading: Municibid: the eBay for government surplus.
15. OpenGov is a cloud-based financial transparency & performance intelligence solution.
Contact: John Marini, [email protected]
Comment: The OpenGov network is compromised of more than 1,000 governments across 46 states. OpenGov works with governments of all sizes from the State Treasurer of Ohio to the Borough of West Homestead, PA, population 2,000. In recent months, OpenGov acquired Ontodia to add open-sourced data to its civic intelligence platform.
Supplemental Reading: OpenGov start-up company makes government transparency its business.
16. Granicus helps users leveraging technology to run their daily government information tasks including webcasting public meetings, managing and delivering legislative information, collaborating with citizens, and more.
Contact: Granicus Contact Center
Comment: Granicus has more than 60,000 government users including staff in Philadelphia, PA, Austin, TX, and Ann Arbor, MI, who use Granicus for their day-to-day government information tasks including webcasting public meetings, managing and delivering legislative information, collaborating with citizens, and more. Fun Fact: Granicus Clients Make up Majority of 2015 Digital Cities Survey Winners
Supplemental Reading: Vista Equity buys another Denver tech firm, Granicus.
17. Accela designs and delivers productivity and engagement software to help government agencies be their best.
Contact: Mark McHugh, [email protected]
Reader Comments:
We have used their software suite for permits, licensing, complaint tracking, field inspections, code enforcement, public health management, as well as their tools for tracking public meetings, meeting agendas, meeting minutes, and streaming video of meetings. 
They provide comprehensive products, support, and services that have helped us improve our services and transparency to the Town of Framingham, MA and its 70,000 citizens.
Supplemental Reading: Tech firm Accela lands $143 million to disrupt government and Accela Launches Mobile App for Construction
18. Prichard Communication uses communications superpowers to make the world a better place.
Contact: Mac Prichard, [email protected]
Comment: "Communications for a better world" – Prichard has our favorite tagline on the list; however, Prichard is more than a communications firm, they are a connector. Through the Portland Ten dinner series, timely articles on the latest communications trends, and the Mac's List podcast, Prichard is a top resource for the public sector. Bonus points: Mac's List has the latest job openings from non-profits and government.
The City of Gresham, OR is an example of a local government who has benefited from Prichard's training on how to deliver a more effective council presentations.
Supplemental Reading: LY Podcast Episode 10: Mac Prichard from Prichard Communications.
19. UberFlip is a platform for marketers to create, manage, and optimize content experiences, so that content can be fully leveraged by all company stakeholders at every stage of the buyer journey.
Contact: [email protected]
Reader Comment:
We love our social media center at the City of Roanoke!  It's hard to argue as Roanoke is a social media leader in local government.
Supplemental Reading: Roanoke City unveils new social media center.
20. Esri is an international supplier of geographic information system software, web GIS and geodatabase management applications.
Contact: Esri Contact Center
Client Comment: 
"[ArcGIS for Local Government] allowed us to migrate away from older applications; it's allowed us to deploy more applications in less time." Ian Wint, GIS Manager, City of Fort Lauderdale
Supplemental Reading: GIS Technology Has a Limitless Future for Local Governments.
Numbers 21 to 30
21. Neighborland empowers civic leaders to collaborate with residents in an accessible, participatory, and enjoyable way.
Contact Info: Dan Parham, [email protected]
Reader Comment:
Neighborland has engaged over one million US residents in the redevelopment of their neighborhoods and making over $250m in social impact.
Supplemental Reading: Neighborland: A Social Network For Neighborhoods
22. GovHR USA provides comprehensive executive recruitment, human resources and management consulting services for public sector and not for profit clients.
Contact: Heidi Voorhees, [email protected]
Comment: GovHR has led more than 150 recruitments for local government and not for profit entities across the country. GovTempsUSA, which is part of GovHR, has served more than 70 local governments in six states by providing interim and contract staffing solutions to communities in need of immediate and long term assistance.
Supplemental Reading: Podcast: The Executive Recruitment with Heidi Voorhees, GovHR.
23. The Novak Consulting Group (TNCG) provides innovative thinking that strengthens organizations by bringing solutions into focus.
Contact: Julia Novak, [email protected]
Comment: TNCG is made up of former local government professionals who love local government and are focused on improving organizations for those they serve and those that work in them. TNCG has three main services: organizational assessment and optimization, executive search, and strategic planning and facilitation
Supplemental Reading: On the Public Record with Julia Novak, The Novak Consulting Group
24. Strategic Government Resources (SGR) partners with local governments to recruit, assess, and develop innovative, collaborative, authentic leaders.
Contact: Ron Holifield, [email protected]
Comment: SGR has over 300 local government clients in 41 states. SGRjobs.com is the second largest local government job board in the nation, with over 1,200 jobs postings, and visited by more than 24,000 local government job seekers each month.
Supplemental Reading: Strategic Government Resources Conference Promo
25. Socrata helps government put data online, share insights, and make data-driven decisions.
Contact: Ryan Mannion, [email protected]
Comment: The cities of Seattle, San Francisco, and New Orleans are Socrata users. Socrata is committed to "meeting the needs of cities and townships of all sizes to empower residents and businesses with relevant, meaningful data."
We are worried about Socrata's recently announced focus on the "Government 500" which is a shift toward larger governments. Socrata's decision to shift toward larger governments.
Supplemental Reading: Obama's 2017 federal budget gets a visual makeover from Socrata.
26. GovDelivery provides secure, scalable technologies to increase public participation in government initiatives.
Contact: [email protected]
Comment: More than 1,800 government organizations use GovDelivery to connect with the citizens they serve and get results. GovDelivery is driven to increasing your digital engagement, growing your digital audience by cross-promoting content, building communities around your data, and creating modern training experiences.
Supplemental Reading: 100 Million People Use GovDelivery.
27. ProudCity manage your city website and online government services all in one place.
Contact: Luke Fretwell, [email protected]
Comment: ProudCity is part of the new wave in local government — companies committed to making it easier for cities to stand up and manage government digital services. In their words, "The city website is more than just a digital interface. It's the public face of increasing confidence, trust and satisfaction in government, and we look forward to playing a key role in helping with this and scaling municipal innovation, one city at a time."
Suppplemental Reading: What I Learned 'Buying' Our New City Digital Services
28. KnowledgeOwl is an online knowledge base software to share information with customers and employees.
Contact: [email protected]
Comment: One of the most reviewed products on Capterra and the #1 most reviewed knowledge management software. The Owlery, their blog, is updated regularly with relevant articles such as  Just-In-Time Documentation: A Practical Guide to Agile Documentation and Best Practices for an Awesome Knowledge Base.
Supplemental Reading: What is a knowledge base? Don't get caught out at dinner parties.
29. ArchiveSocial is a fully automated solution for complying with record keeping requirements.
Contact: Alix Bowman, [email protected]
Comment: Vineland Police Department, Snohomish County, WA, and the City of San Marcos are clients. Whether your local government is a client, ArchiveSocial offers a wealth of free information on their website, including case studies from the clients mentioned in the last sentence.
Supplemental Reading: ArchiveSocial helps keep government social media on the record.
30. CivicPlus offers government website design and development services for cities, townships, and counties of any size with 24-hour customer support.
Contact: Justin Hammon, [email protected]
Comment: CivicPlus has partnered with more than 2,000 local governments. CivicPlus clients have won top awards from the Center for Digital Government Digital Counties Survey and National Association of County Information Officers (NACIO).
Supplemental Reading: New city website expected to launch Friday.
Numbers 31 to 40
31. Qscend Technologies is a Web-based software solutions and services for municipalities, including website content management and CRM (311) capabilities.
Contact: [email protected] or [email protected]
Reader Comment:
Qscend staff are incredibly passionate about what they do. Every interaction shows interest in what their customers need, want and would like. They know each person by name and are familiar with their particulars such as entity dynamics, personal preferences and needs. I can't say enough about the care these people take in connecting with their customers and actually listening to them. They are among my favorite people to speak to and work with.
Supplemental Reading: New App Will Allow Beverly Residents to Report City Issues
32. Seneca Systems (Romulus CRM) powers communication, accountability, and better service for local governments.
Contact: Chris Maddox, [email protected]
Reader Comment: Putting aside their CEO's #CityHallSelfie prowess, Romulus' "no contract, no commitment philosophy" has proven popular with larger local governments – City of Chicago, IL, City of Boston, MA, and City of Houston, TX. Their intuitive constituent relationship management (CRM) lets local government easily manage citizen information.
Their 140-character pitch – Delightful CRM built just for local government. Manage constituent requests, collaborate with your team, get back to solving what matters.
Supplemental Reading: Romulus wants to make constituent relationship management more delightful
33. Waters and Company helps identify, recruit and promote key staff for complex organizations.
Contact: Jenelle Stapleton, [email protected]
Comment: The Waters Consulting Group is group of highly skilled and experienced individuals, who consider themselves a "think tank" of experts. Waters & Company has more than 30 years of experience helping identify, recruit and promote key staff for complex organizations.
Supplemental Reading: Waters & Co. joins forces with Springsted Incorporated's existing recruitment practice
34. Center for Priority Based Budgeting (CPBB) is a New lens to reshape the way all of a community's resources are leveraged to achieve Results, and inviting citizens further into an authentic role of influence and participation.
Contact: Chris Fabian, [email protected]
Reader Comment:
CPBB offers its technical and advisory services to help any local government organization address its fiscal realities both in the short term (fiscal health) and long term (fiscal wellness) through a new, innovative and creative leading practice that is actively being implemented across the country.
Supplemental Reading: Innovations in Local Government: CPBB and #19: Co-Founder of the Center for Priority Based Budgeting
35. GovSense empowers jurisdictions with flexible, easy-to-use solutions that meet their needs in financials, budgeting, economic development, land use planning, project review, regulatory management, permitting & inspections, code enforcement, CRM & citizen requests, asset & work order management and more.
Contact: Sierra Moore, Digital Marketing Manager,[email protected], 678-264-2321
Comment: The GovSense staff is well connected with numerous professional associations including the Technology Association of Georgia. This shows a willingness to give back regardless of whether there is an immediate business return. This guiding principle shines through in GovSense on TAG Radio. The company is committed to, and organized around, cloud-based solutions.
Supplemental Reading: The Pitch: GovSense wants to take the wait out of governmental permits
36. Bang the Table are community engagement specialists that offer two digital citizen engagement software solutions to government, public sector and private enterprise clients.
Contact: Mark Pivon, [email protected]
Comment: Founded in Australia, Bang the Table has recently created a US-based office in Boulder, CO. Their staff has over 100 years of experiences including lessons learned from engagement projects from across the globe.
Supplemental Reading: How governments are using big data to build better cities.
37. RFPIO provides RFP software that helps automate and improve the RFP response process.
Contact: Britt Skrabanek, [email protected]
Comment: Who loves the RFP process? Exactly. Beaverton-based RFPIO is changing the RFP game. Everyone complains about the process but little progress has been made in changing it. The company developed a cloud-based proposal management system that simplifies and automates the RFP process and makes it easier for teams to collaborate quickly to complete proposals on schedule. Learn more – The Start of a New Era in RFPs.
Supplemental Reading: Beaverton startup wants to fix the RFP process.
38. POLCO is a collection of products and services designed to increase civic engagement, improve government transparency, and inform municipal governments of constituents' input which, in turn, will help better guide public policy.
Contact: Nick Mastronardi, [email protected]
Comment: "Turn noise into actionable information." Great tagline…check. POLCO collects citizens' views concerning proposed legislation and even notional agenda items. Citizens become more active and informed participants in the political process by voicing their views to municipal leaders and other citizens. Polco makes voicing opinions accessible, easy, convenient. Bonus points for POLCO's willingness to provide free trials of their product.
Supplemental Reading: Why POLCO Is Right For You?
39. Ralph Andersen & Associates is a provider of consulting and executive search services.
Contact: Hillari Bynum, [email protected]
Comment: You'll find these impressive stats on their website – 1,279 clients, 4,624 clients placed, and 1,654,013 miles flown. Ralph Andersen has served clients from coast-to-coast since 1972.
Supplemental Reading: The Ralph Andersen Blog.
Contact: Marv Weidner, CEO, [email protected]
Reader Comment:
This firm has been instrumental in helping Gahanna to develop our first, result-oriented strategic plan. Our experience with them has been fantastic, and our plan is getting true results for the community.
Supplemental Reading: Gahanna council proceeds with strategic plan
Numbers 41 to 50
41. PlaceSpeak is a location-based community consultation platform.
Contact: Mary Leong, [email protected]
Comment: PlaceSpeak offers Neighbourhoods, an open private community communications network that allows users to connect with people who live nearby and in the neighborhood. Using geo-authentication Neighbourhoods pools together users who live in the same geographical boundaries, providing key features like a community notice board and an events calendar once logged in.
Supplemental Reading: PlaceSpeak aims to democratize your neighborhood and bring us all together
42. Graf Natural Resources Management & GIS is a consultant for mapping, monitoring, and managing local government natural resources.
Contact: Steve Lane
Reader Comment:
Graf goes above & beyond to help promote the use of GIS and tree management to local governments in Illinois through partnerships & free GIS training.
Supplemental Reading: Graf Natural Resources Management and GIS.
43. Tyler Technologies offers public sector software solutions designed specifically for the unique needs of state and local government organizations and school districts.
Contact: Tyler Contact Center
Comment: Tyler has also previously been recognized by Audit Integrity, an independent research firm, as one of America's 100 most trustworthy companies. Software Magazine's Software 500 Additionally, Tyler has been ranked for seven consecutive years in Software Magazine's Software 500 ranking of the world's largest software and services suppliers.
Supplemental Reading: Tyler Technologies Media Kit.
44. Tripepi, Smith & Associates, Inc. provides skills in marketing, technology and public affairs.
Contact: Ryder Smith, [email protected]
Client Comment: 
As the communications manager for the City of Tustin, I run the City's social media efforts. Sometimes this requires knowledge that is outside my skill set. I've been working with Ryder now for several months, and he has helped me with several aspects, from my overall strategy right down to those little quirks that I can't figure out. Ryder is quick to call back with ideas and solutions. I highly recommend him!
Lisa Woolery, Communications Manager, City of Tustin
Supplemental Reading: Tripepi Smith & Associates Delivers New Website for Los Angeles Parking Association
45. ViewPoint Government Solutions is an all-in-one citizen service platform for intake, payment, processing, inspection, and reporting.
Contact: Wini Pisarz, [email protected]
Comment: ViewPoint Cloud pioneered the idea that you can apply for and manage permits online as easily as you shop on Amazon. Their user-friendly software lets governments customize their online workflows to manage permit requests from intake to issuance. Through the same interface, applicants can apply, pay and communicate with department officials online, bringing citizen service to the next level.
Client Comment: 
"My experience working with the [ViewPoint Cloud] team has been very positive. The support and the openness to hear our proposals for enhancements has always been there. They deliver on their promises for addressing issues and building additional functionality. It seems every week there's something new that we asked for a couple weeks ago. That's been my experience for the past 6 months."
Shawn Selleck, Project Manager, Office of Digital Excellence, State of Rhode Island
Supplemental Reading: Choosing the Right IT Vendor for Your Government
46. V3 provides a full range of information technology solutions and services.
Contact: V3 Contact Center
Reader Comment:
VC3's more than 20 years of experience in providing a full range of Information Technology Solutions and Services to local governments has made a tremendous impact on how we communicate with our citizens.
I manage a small Public Information Office for the City of Valdosta and recently hired them for a website redesign. They were already contracted with our city to provide exceptional IT services, and I soon learned how many other "One Stop Shop" services I could utilize in my department.
I oversee the communication efforts for the city which include the website, social media, media relations, advertising, publications, and our government access cable TV channel 17, and much more. The task can be overwhelming, and sometimes the quality of my very busy hands suffers. It was astounding how the efforts of one company's service made such a positive impact on managing the daily communication strategy of the city.
Since technologies change many times over the years, our city's website and form management was out-of-date, to say it kindly–even though our focus has always stayed the same. VC3 stepped in and helped us marry the best technologies with their experienced and talented engineers, programmers, web designers and support specialists to deliver real and affordable solutions.
VC3 helped us take our customer service to the next level of productivity and results with the services they provide such as: Managed IT Services, Hosted Desktops, Backups and Disaster Recovery, Email Hosting and Archiving, Telephony, Website Design and Hosting, SharePoint Development and Hosting and Application Development. Their customer service is impeccable. Working with VC3 is like having extra staff people working for me around the clock–wanting me to succeed, helping me get the job done, and helping me remain focused on the most important part of what I do…serving the citizen.
47. BoardDocs allows organizations to significantly improve the way they create and manage board packets, access information and conduct meetings.
Contact: David Adkins, [email protected]
Comment: Government needs less paper, and BoardDocs can help provide a paperless governance solution. around 2,000 organizations have selected our technology to save money, reduce staff time, improve board effectiveness, increase transparency and help the environment.
Supplemental Reading: BoardDocs eGovLIVE!
48. Altamanu integrates planning, urban design, landscape design and environmental design to create sustainable urban environments.
Contact: Josephine Bellalta & John Mac Manus, [email protected]
Comment: Altamanu bring their varied backgrounds and experience of over 40 years of working on the planning and design of streetscapes, parks, open space and community environments in Chile, England, Ireland, Qatar, the U.S., particularly Illinois.
Supplemental Reading: Altamanu Portfolio 
49. CPS HR Consulting provides a full range of integrated HR solutions to government and nonprofit clients.
Contact: Melissa Asher, [email protected]
Comment: Serving 1,200 public and nonprofit clients throughout the United States and Canada, CPS has provided a full ranger of human resource management for 25 years. Client List.
Supplemental Reading: CPS HR Consulting Participates in Public Service Recognition Week
50. SAFEBuilt offers customized full-service building department programs & supplemental services in short- and long-term engagements to public agencies.
Contact: Pam Muse, [email protected]
Comment: SAFEBuilt works with more than 200 communities on building department solutions, community planning and zoning, and code enforcement.
Supplemental Reading: SAFEbuilt Purchases Municipal Building Inspection Solutions
###
Don't agree with the rankings? Want to add your nomination? Complete this form and you'll input will be considered when we updated the list each quarter.
The more information, the better…for example, you should include a brief description of your experience with the company and a company contact.
[contact-form][contact-field label='Name %26amp; Email' type='name' required='1'/][contact-field label='Nomination for Top Company, include why and a company contact' type='textarea' required='1'/][/contact-form]