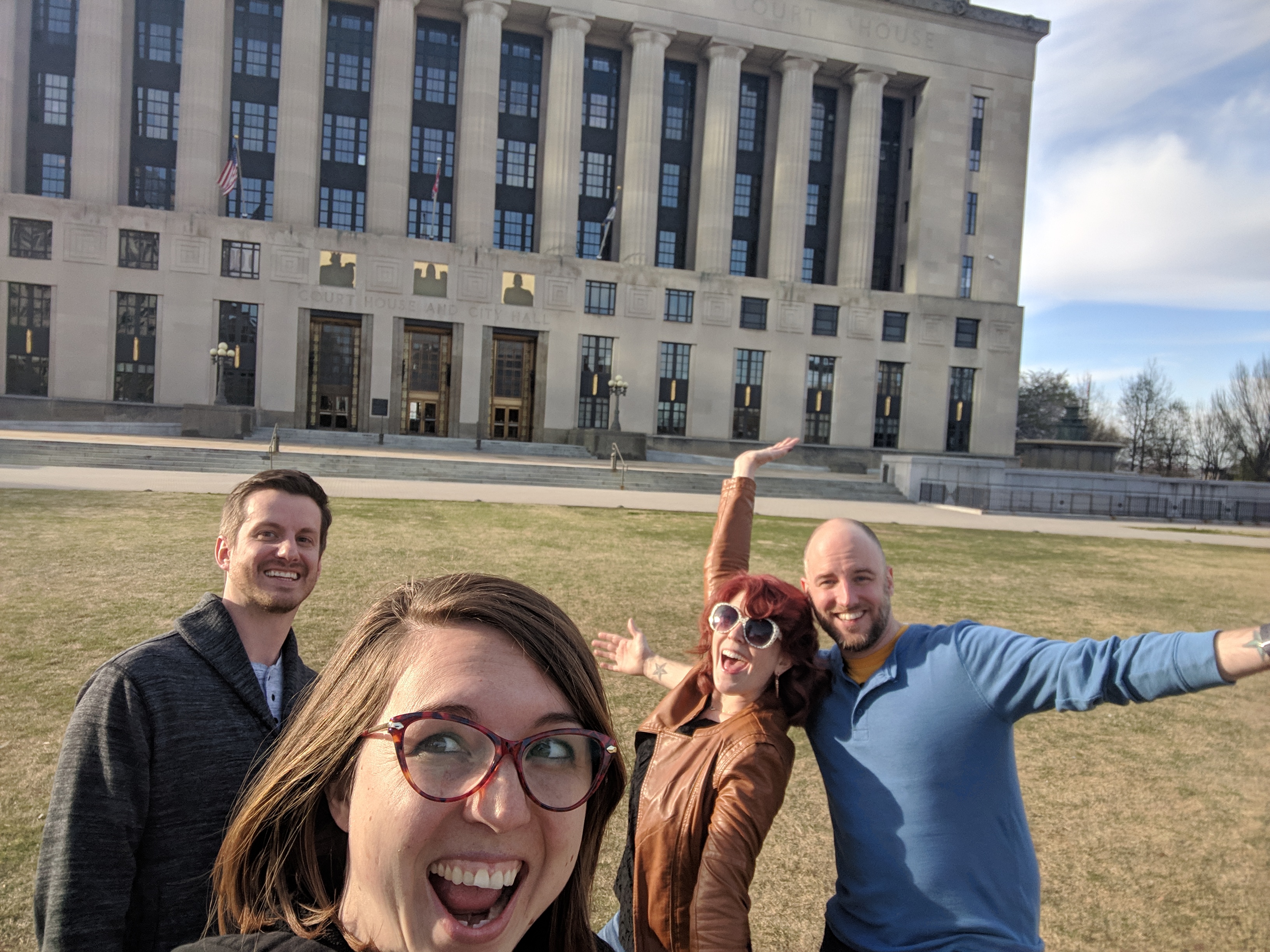 Today's Buzz is by Laura Hardwicke– connect with her on LinkedIn and Twitter!
What I'm Watching: Disenchantment
What I'm Reading: Your Heart is a Muscle the Size of your Fist by Sunil Yapa
What I'm listening to: Nashville's own Bird Cloud
---
When ICMA announced their conference in Nashville I was so excited to host my ELGL fam and show them why I love serving this awesome City/County. In a cruel twist of fate, I'll be out of town when you all descend upon Music City. To fill the hole of sadness this left in my heart, I've created the ELGL-ers guide to Nashville so you all can pretend you're hanging out with me. All good things come in threes and so does this guide: Tips, Schedule, and Map(!).

Tips
First Things First
For your #CityHallSelfie you'll need to head to Public Square Park. This vast green space gets way more mileage than in it's previous life as a parking lot. It's a good thing there's plenty of room because you'll need it to fit our very large and very historic courthouse in your selfie. If you get a chance, pop inside and take a look at the art deco interior and enjoy the first building with air conditioning in Davidson County. If you spot him, say hello to our new Mayor, John Cooper!
The Nashville Public Library main branch is another notable muni-building. Inside you'll find two amazing exhibits. Some of What I Saw shows official Metro Photographer Gary Layda's 30 years of local gov. The Civil Rights Room is an incredible space for exploring the timeline of nonviolent protests in Nashville and throughout the South. 
Don't rent a car
The TransitApp is your buddy for figuring out the best way to get around. Spoiler alert: in the downtown core it won't be driving. My favorite mode is WeGo Public Transit, but don't sleep on our bike share, Nashville Bcycle, take the scenic route on the greenway for excellent river views. See what all the scuttlebutt is about and grab an electric scooter for a spin. I love/hate our policy acronym for them: Shared Urban Mobility Device, aka Sum-D. You can see how all these modes compare in the TransitApp.
"Calories don't count in Nashville"
You cannot leave without trying Nashville's infamous dish– hot chicken. We almost have as many hot chicken restaurants as Council members, 40. My favorite is Pepperfire, but Prince's in the original (and will be featured in the GovLove Live recording). I recommend Bolton's hot fish for any pescatarians. Hattie B's gets a lot of flack for being the gentrification of Nashville Hot Chicken.
And to wet your whistle? We're a beer, bourbon, and whiskey town. In Nashville last call isn't till 3 so pace yourself will the plethora of local options. Drink local because it's made with Metro Water Services finest H2O, affectionately referred to by my Nashville Native fiancé as "Cumberland Punch". Not so fun fact, we might be raising rates for the first time in eight years. 

Ken Burns Ain't Got Nothing on Me
The king of documentaries just dropped his latest hit on PBS: Country Music. His team interviewed 100 folks, and there is a lot of Nashville nuggets so why not binge all 16 hours before your trip? Or better yet, you can read the Music Row Vision Plan, because Nashville, and even Music Row is more than just country music. Also, I interviewed twice as many folks for the Music Row Business Survey so take that, Ken.
You'll find some buskers and great acts downtown and at the Honky Tonks but venture off the beaten path for the real music scene. Check out the iconic Grimey's Records for in-store performances you'll never forget. 
Schedule
Saturday October 19
12:30pm League of Women in Government Symposium 
After Hours: Swing by the Nashville Fairgrounds for Nashville Roller Derby Hit It and Quidich or a Nashville Soccer Club match in Germantown.
After After Hours: Karaoke at Santa's Pub (cash only)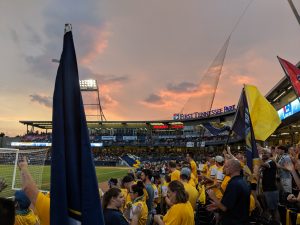 Sunday October 20
Lunchtime: Take the John Siegenthaler Pedestrian Bridge across the river (stop for an iconic photo of the Nashville Skyline) to Nissan Stadium and check out a good ole southern tailgate. The Titans play the Chargers at 3:05pm
After Hours: Sunset stroll or ride on the Cumberland Greenway North and grab a bite to eat at the best restaurant in town, City House
After After Hours: If you were going to honky tonk, this would be the least obnoxious night to do so. Robert's Western World is the best. 
Monday October 21
12:00pm GovLove Live: Hot Ones Challenge I'm coercing Nashville leaders to be interviewed and eat some of the hottest clucks in town. Check it out, and why not BYOChicken?
4:00pm Stonewall to Nashville: 50 Years of Progress 
After Hours: Digital Afterparty at #ICMA2019 This is a great opportunity to try a scooter as there are bike lanes from Music City Center to after party location!
After After Hours: Rideshare over to East Nashville for Motown Monday at the 5Spot. This dance party is fun for all ages (over 21). 
Map
A lot to take in? I've got you covered. All my recommendations and more are on a map.