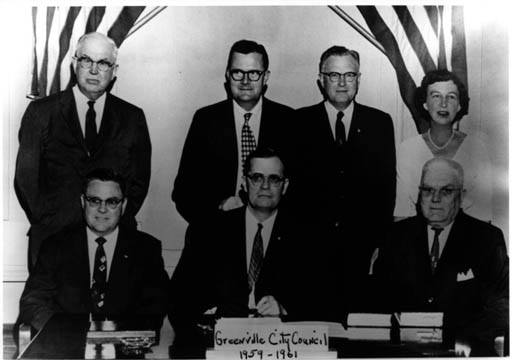 Join us for a live interview with Michael Karlik, creator of the City Council Chronicles website on Friday, June 10 at 11:00 a.m/EST and 8:00 a.m./PST. We'll record the interview for a future GovLove podcast.
Michael Karlik (Twitter) is a writer and stand-up comedian who often travels between his home in Denver and New York City. Every week, he watches and reviews city council meetings across the country on his website, City Council Chronicles. He is a graduate of the University of Virginia and has a forthcoming book about people who fake their deaths.
The 4-1-1 on City Council Chronicles
Connect: Facebook and World Wide Web
"Somewhere out there, a city council meeting is happening. And you're not watching it. But I am. Each week, I bring you the highlights, lowlights, and weirdlights from places you don't live." This is the tagline on the City Council Chronicles website, and it provides all that and more.
Here are a few highlights from Michael's city council meeting reviews:
"Size doesn't matter" was the motto of this week's Raymore city council meeting. Looking around the chamber, you'd think an F5 had blown away half the council: four people were AWOL, including the mayor.
Danville may not be the biggest city. Or the best city. Or even the best city named Danville (it's Danville, California, obvi). But it has one thing that other cities do not: The most annoyingly-cheerful sons-of-b's on city council.
FAST! That's the only word to describe this week's blink-or-you'll-miss-it Romulus city council meeting. In other burgs, something as explosive as rezoning would roil a council for hours. One such Romulus troublemaker stepped to the mic and gave his ultimatum to the People's Servants: "We're looking to keep the rezoning" on his property.
Councilman William Wadsworth approached cautiously. "You just wanna keep it for future development?"
Troublemaker: "Yes sir."
Wadsworth: "Okay, fine."
Bam! Done in 8.5 seconds. Let's go, we're burnin' daylight!
Friction. Discord. Tumult. For a place nicknamed "The Big Friendly," this week's Oklahoma City council meeting was anything but. Put on some sunscreen and drink plenty of liquids–the People's Business is about to get heated.
Why, I do declare! Sip yourself some sweet tea and try not to get the vapors, because we're in South Carolina for the Aiken city council meetin'. This Palmetto State powwow is built on the three G's: God, Grits, and Gettin' down to the People's Business.
If something smells musky, it's gotta be the Muskies of Muscatine, Iowa! This Thursday's city council meeting was as hot as a stick of fried butter here in the "Pearl of the Mississippi." From an arts center imbroglio to a puzzling piece of park, these Hawkeyes stayed hawk-eyed on the People's Business.
Big news from potato country: Mayor Ron Jacobson is on vacay to sunny Cabo. Yes, while the head honcho enjoys tequilas and senoritas, the six amigos on the city council stayed home to crack open an icy can of the People's Business.
Final thoughts: coming in just shy of 90 minutes, with a relatively tame public comment period and good behavior by everyone except for troublemaker Darlene Harris, I give the Pittsburgh City Council meeting 7 out of 10 stars.
If this doesn't get you excited, you probably are missing a sense of humor.