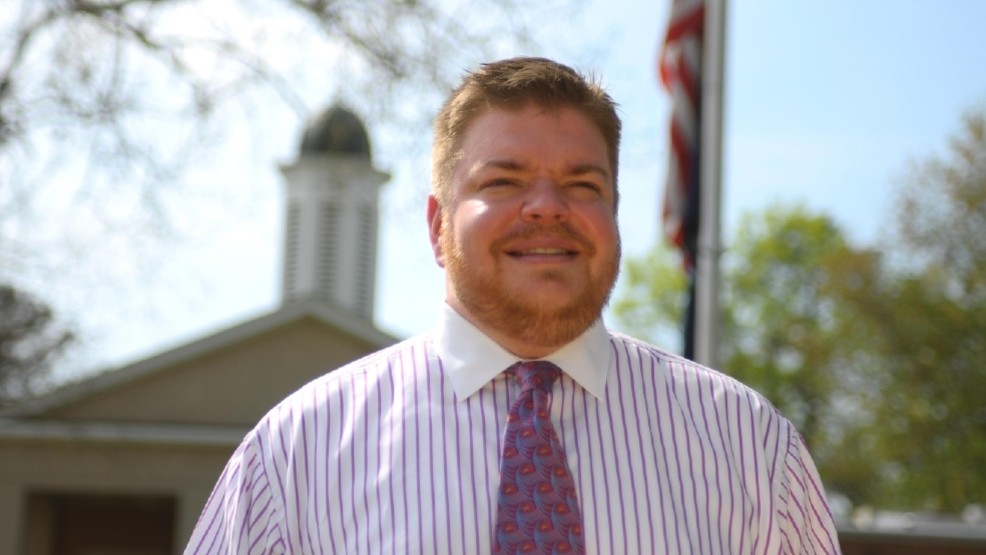 NEWS RELEASE, CHARLOTTESVILLE — Aug. 28, 2019 — Charles Hartgrove, currently the Chief Deputy Commissioner of the Virginia Department of Taxation, has accepted a leadership position with the Weldon Cooper Center's Virginia Institute of Government. He will start in the position on Sept. 3.
He brings a wealth of local government experience, having served as a town manager in Gate City and Ashland, town administrator in Middleburg and as deputy city manager in Lynchburg. Through these roles, and as a graduate of the Cooper Center's Senior Executive Institute, he knows the value and impact the Cooper Center's programming has for public servants across the state, making him an ideal candidate to lead the Virginia Institute of Government.
The Virginia Institute of Government was established in 1994 by the Virginia General Assembly and provides training, technical assistance, and information resources to its member local governments. The Institute began with 60 local government members and now has a membership roster of more than 185 localities.
The executive director of the Cooper Center serves as director of the Institute, working with the associate director to maximize service quality, innovation, and impact by drawing regularly on the Cooper Center's intellectual and technological expertise, by pointing Institute priorities toward maximizing member benefits, and by integrating the work of the Institute with priorities of the University of Virginia in public service.
Larry Terry, Cooper Center executive director, welcomed Hartgrove to the Institute.
"Charles Hartgrove is a proven, well-respected public manager and we are excited that he will lead the Virginia Institute of Government as the new Associate Director. With his extensive experience in local government, Charles brings the expertise and leadership we need to evaluate our current service offerings while also creating new, innovative approaches to technical assistance, leadership development, and strengthening governance and public engagement across the Commonwealth. We are confident he will prove to be a tremendous asset for the Cooper Center, the University, and the communities we serve."
In addition to serving member localities across the Commonwealth, the Institute of Government works closely with the Virginia Local Government Managers Association. James Ervin, president of the association, applauded the selection of Hartgrove. "VLGMA is confident in the results we can achieve working with an experienced Virginia manager in the role of Associate Director. We rely on the Cooper Center in many ways, including on the Institute of Government for technical and expert support, and on the Senior Executive Institute and LEAD programs to build effective governance in communities across Virginia. Charles Hartgrove is the right person to work with us and to develop and implement the vision for the Institute."
Hartgrove said he looks forward to joining the Cooper Center and the rest of the Institute of Government staff at the Cooper Center offices in Richmond. "I am very excited to work with Larry Terry and the Cooper Center team through the Institute of Government. The services that local governments deliver are the backbone of the Commonwealth, affecting the lives of everyone in Virginia. Therefore, it is imperative that the Institute of Government thoughtfully engage and collaborate with the leaders of our cities, counties, towns, and other partners to provide the best value for their Institute membership and to strengthen communities."
---
CONTACTS: Larry Terry, Executive Director, Weldon Cooper Center 434-982-5545 | [email protected]
Meredith Gunter, Director of Strategy and Public Engagement, Weldon Cooper Center 434-982-5585 | [email protected]
Bob Gibson, Communications Director, Weldon Cooper Center 434-924-7812 | [email protected]