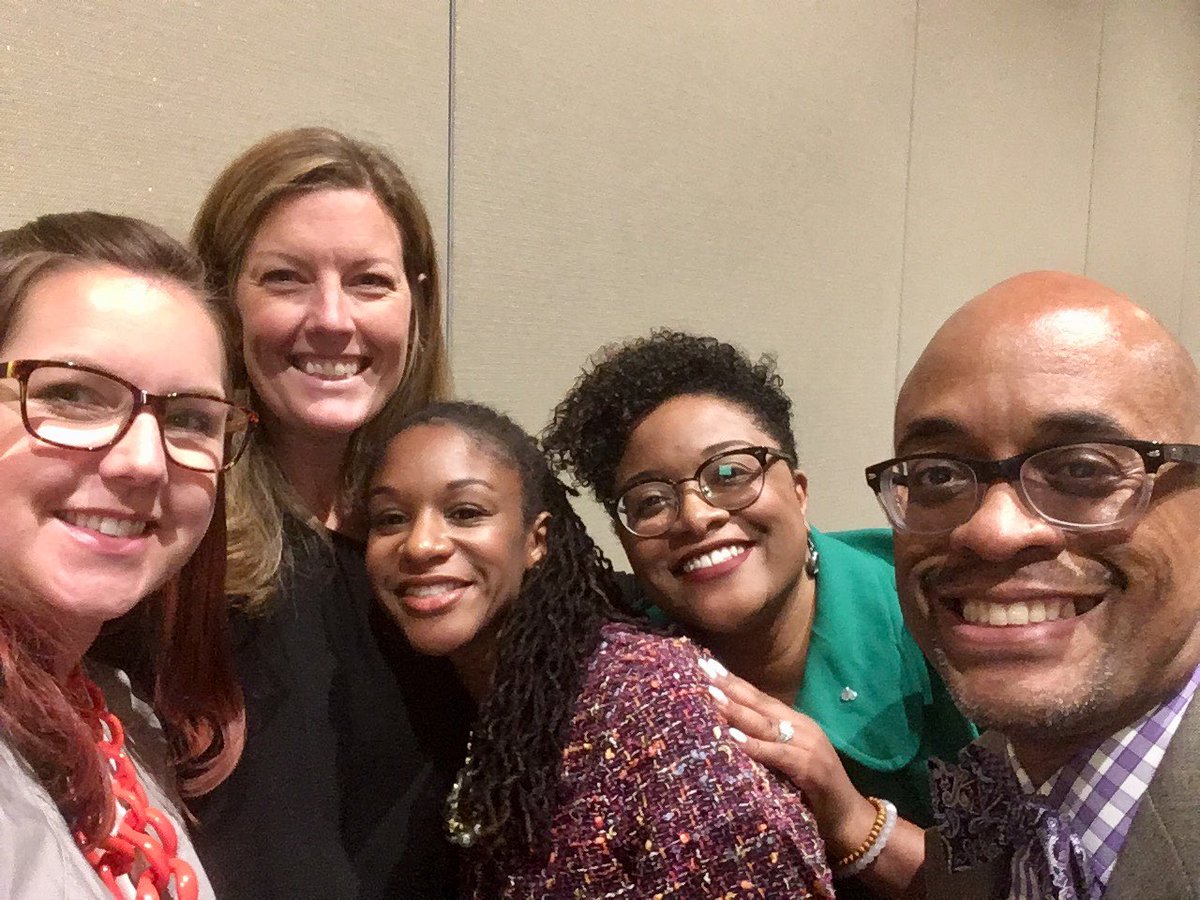 Live from NFBPA: Stacy Schweikhart chronicles ELGL's participation at the National Forum for Black Public Administrators in Cleveland, Ohio.
---
Favorite Tweet of the Day
@nfbpa1 meets @ELGL50 at #NFBPAFORUM18 https://t.co/8oK3TjS8Nv

— NFBPA NTC (@NFBPA_NTC) April 20, 2018
---
ELGL and NFBPA
ELGL and National Forum for Black Public Administrators (NFBPA) aren't done in considering ways that we can partner. James Gaston and Christine Edwards visited the GovLove podcast studios. We discussed a wide range of topics including advancing racial diversity and inclusion in local government.

---
Join NFBPA
NFBPA is the principal and most progressive organization dedicated to the advancement of black public leadership in local and state governments. NFBPA is an independent, nonpartisan, 501(c)(3) nonprofit organization founded in 1983. With over 2,500 members, NFBPA has established a national reputation for designing and implementing quality leadership development initiatives of unparalleled success. Our members are leaders and managers of public programs and agencies in more than 350 jurisdictions nationwide. Thirty-six chapters support the growth of NFBPA at the local level.
We strongly recommend that you consider joining their efforts. The benefits are:
Receive a NFBPA Membership Card and Lapel Pin
Gain access to a Member Directory
Qualify for membership in local NFBPA chapters
Qualify for discounted conference registration fees
Gain access to the members-only section of the Web site
Post a resume and view current position openings in public administration, and access other valuable resources available only to members
Contribute your ideas and experience to the development and implementation of improvements in the practice of public administration.
---
Rewind
If you missed some of the session, check out parts of it in this livestream.
https://twitter.com/ADHRTexas/status/987402531235160064
https://twitter.com/ADHRTexas/status/987407269947232261
---
Tips for Managing Your Professional and Profession Social Media Image
You got a preview of this session in the latest, "Ask Ellie & Jill."
When it comes to your personal social media presence, remember that nothing is truly private. We're all for maintaining an active personal social media presence but know that, no matter how locked down your privacy might be, anything and everything that you or your friends have posted could come back to haunt you some day. We've seen local government political campaigns and job searches go off the rails when a savvy internet user found unflattering social media content about a candidate.
Continue reading at Ask Ellie & Jill: Your Social Media Footprint
---
Taming the Beast
Want learn about the flight to #Wakanda from @JaiFerrell @nfbpa1 FORUM WORKSHOP 3.7 Taming the Beast: Tips for Managing your Professional and Personal Social Media Image with @SWSchweikhart @OHJenniferTeal @JaiFerrell @MissEdwardsCLT #JohnGonzalez ? @ELGL50 @MidwestELGL

— James D Gaston III-MPA (@JamesGastonIII) April 20, 2018
---
Words of Wisdom

A few takeaways from the session:
viral is real.
be trustworthy & transparent.
be mindful of your safety and security.
be ok to apologize, to own it.
find someone you respect on social and do what they do.
your critics will come out first and worst. Wait. Your ambassadors will take on the fight for you. And their response is a million times more meaningful than yours would be.
Great tip from @MissEdwardsCLT : you don't have to be active on social media. But be don't oblivious about it either. Monitor your digital reputation. @nfbpa1 @ELGL50 @JamesGastonIII #nfbpaforum18 pic.twitter.com/NQk2dWFsJo

— StacyWallSchweikhart (@SWSchweikhart) April 20, 2018
---
Humbled

We're humbled. Jenn and I are on a social media panel with the one and only, Jai Farrell. She is the Hartsfield-Jackson Airport Media Maven. The "Flight to Wakanda" social media genius. James Gaston, III and NFBPA nailed it getting her on the "Taming the Beast" panel.
---
Do's for Social Media
Read. Read your post for clarity. Breathe. Think through what is fueling your need to post. Wait. Make sure you mean what you are going to say and are saying it the way you mean.
Strategy. Structure. Substance. Be flexible.
Don't underestimate your team. Use your employees and ambassadors to give authentic voice to your message.
Is this really what I want people to know about me? That Facebook flashback post feature is a great way to gut check yourself.
Know your audience. Social media does not work for all audiences. Low tech still has an impact an importance. Saturate your audience with multiple methods of communicating.
Philosophy. Policy. Practice. Match your purpose to your platform. Be consistent. Take the time to educate yourself on risks and legal implications. (Catch the GovLove "Are you tweeting in to trouble?" episode.)
---
Great Debate
To friend/follow or not to friend/follow co-workers or elected officials? We'd love you to weigh-in and share personal experiences on this one.
---
Our Competition
ELGL favorite Leigh Tami was in the house….

We couldn't attend her session but we could listen to the GovLove interview with Leigh.
---
Pregame Pep Talk
When @ELGL50 & @nfbpa1 collides in Cleveland!!! @JamesGastonIII @OhioELGL @NFBPA_NTC @kwyatt23 @elgl @ pic.twitter.com/fUojeMv4MI

— Alicia Dorsey (@ADHRTexas) April 20, 2018
---
Cleveland Rocks
Tomorrow, Jennifer Teal and I are headed to the National Forum for Black Public Administrators in Cleveland, Ohio.
Fun fact, Jen and I are both self proclaimed grandma drivers.  What could be more enjoyable than loading up on coffee and road-tripping granny style to Cleveland?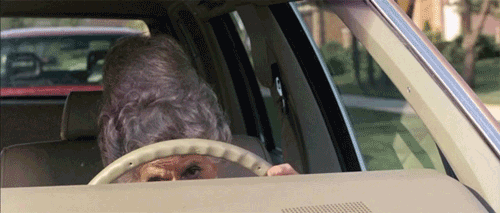 I'm downloading recent GovLove episodes for the trip. I may or may not be packing a cheese tray. Pretty sure there will be live tweets from the road.
Earlier this week, Jen and I tweeted a preview of the tips we'll be sharing. We'll expand on them in a NFBPA wrap up blog after the workshop.




While in Cleveland for NFBPA, I'm excited to record a GovLove episode with NFBPA leaders Christine Edwards and James Gaston, III. We will be covering a lot of territory including the highlights of #NFBPAForum18, the important work of NFBPA, and state of diversity and inclusion in local government.  Of course, we'll talk about the Diversity Dashboard project and its potential to impact local government hiring.
Jen and I are both honored to be included on the panel at NFBPA. Big shout out to James, the most dapper dude in local government for inviting us. For those of you who can't join us in Cleveland, give Christine & James a follow on the Twitter.  They are rockstars.
For those ELGLers in Cleveland for #NFBPAForum18, we will see you tomorrow at 2:30 p.m for Workshop 3.7 Taming the Beast: Tips 4 Managing your Professional & Personal Social Media Image.
---
I'm impressed with NFPBA's effort to engage attendees in a simple but meaningful way while in Cleveland.  Forum participants are asked to bring a gently used article of business clothing to donate to Cleveland Dress for Success & Suited for Men programs. My husband and I are both hitting our closets tonight.