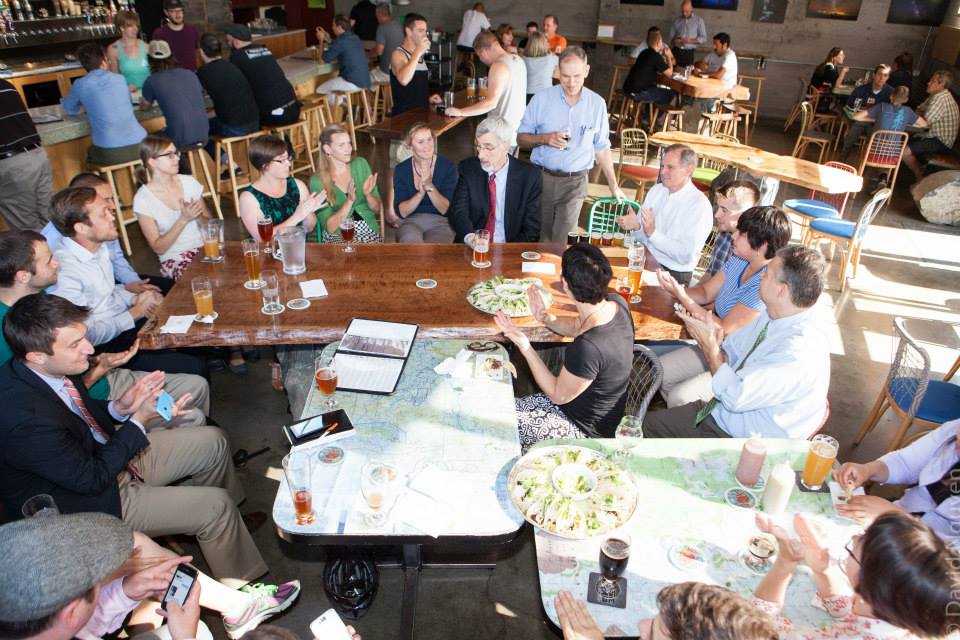 ELGL will be participating on two panels at the Governing Leadership Forum on December 8 in Sacramento. CA. The Leadership Forum will convene issue experts and thought leaders from around the nation and from across the state to discuss aspirational and practical aspects of effective leadership and good governance.
The New Innovation Economy
Powered by the rapid proliferation of technology, data, and mobility, The New Innovation Economy has quickly become a mainstream concept, emphasizing entrepreneurship, creativity and ideas as the drivers for increased productivity and future growth. This new economic model both disrupts traditional approaches to economic and workforce development but also offers new opportunities and entry points for individuals and communities to compete in the global market place. And as cities, counties and states work to position themselves in an increasingly networked and globalized framework, there also is renewed emphasis on the role of place-making and community wealth building. In this session, we will explore new directions in education, workforce development, and economic planning, as well as new cross-sector and regional collaborations to help keep California's edge in the innovation economy.
Moderator: Noel Hollis, Business Development Director, Governing
Panelists:
Rick Cole

,

City Manager, City of Santa Monica, California

The Honorable Lindsey Horvath

,

Mayor, City of West Hollywood, California

Michael Tosh

,

Director, US State and Local Public Sector, PwC

Kent Wyatt

,

Senior Management Analyst, City of Tigard, Oregon & Co-Founder, ELGL
California's Future Workforce: Creating a Culture of Leadership and Embracing Diversity
Workforce development and succession planning are among the foremost concerns for government agencies and jurisdictions across the country. With an impending "silver tsunami" and difficulties recruiting talent to public service, governments face a loss of institutional memory and a shortage of new talent. This session will discuss HR strategies to help public sector managers modernize their recruitment and hiring processes and help make public service a more appealing career choice. This means not only new technologies and workplace policies to attract millennials and manage a younger, mobile workforce; it also requires an increased focus on mentorship programs and management training to promote talent development and build capacity for a high-performance public workforce.
Moderator: Noel Hollis, Business Development Director, Governing
The Honorable Marybel Batjer

,

Secretary, Government Operations Agency, State of California

Bryan Coapstick

,

Director, Apps Mobility, USPS, ES US Public Sector, Hewlett Packard Enterprise

Kirsten Wyatt

,

Assistant City Manager, City of West Linn, Oregon & Co-Founder of ELGL
Supplemental Reading