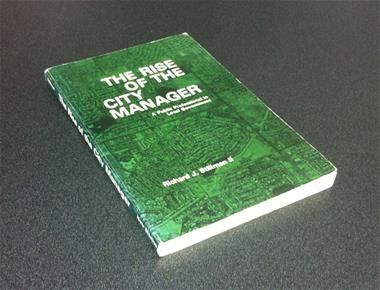 #ELGL16 sponsors allow us to offer six pop up conferences at an affordable price. The conferences will be void of the typical vendor booths. Sponsors will be active participants. However, we want you to know about the services provided by each of our sponsors, so we asked each sponsor to provide 16 fun facts about their work. (16 for #ELGL16: Fun Facts about GovHR)
ICMA has signed on a "Top of the Charts" sponsor which is the highest level for #ELGL16. Huge thanks to ICMA for their generosity and continued support of ELGL. Here's a complete list of #ELGL16 sponsors. Interested in sponsoring #ELGL16? Learn more here. 
Note: ELGL and ICMA are partnering on a number of events at the upcoming ICMA Conference in Kansas City, MO including an ELGL & ICMA BBQ Mixer.
ICMA
Leaders at the Core of Better Communities
Connect: Facebook, Twitter, and World Wide Web
ICMA is at least three things. There's ICMA the building with staff in Washington, D.C., there's the ICMA conference (most members say, "going to ICMA" as if it's a destination), and then there's ICMA the members themselves. We are a membership association, directed by an executive board of members, with more than 10,000 members in 52 states and territories and 32 countries.
So ICMA is not just a destination or a hub in D.C., it's the spirit of all those dedicated local government professionals at every level working to make their communities great places to live, work, and play. So sometimes members may look to the building as ICMA, or the conference as ICMA. But we on staff look to the members as ICMA. And these 16 points reflect all of those perspectives:
Number 1
The legacy of ICMA's founders lives on. Starting in 1914 with eight managers in a room, ICMA has been a hub connecting local government managers and staff with each other and with best practices for generations.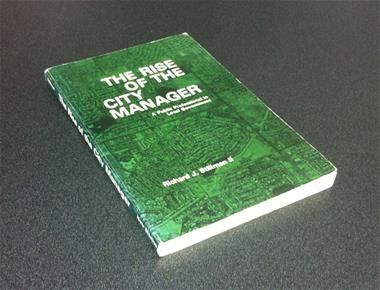 Number 2
In 1994, ICMA was the first organization to call for and create a national repository of comparative local government performance data, now the ICMA Center for Performance Analytics. To date ICMA has the largest pool of shared local government performance data available.
Number 3
The organization's members created and enforce a time-honored code of ethics to safeguard public trust in government ("Don't Be Tomorrow's Headline"); by members, for members.
Number 4
Members recognize that lifelong learning and professional development keep people on the leading edge of their profession. Always be learning (it's a member requirement for those currently in a local government)!
Number 5
ICMA members serve as stewards of democratic principles nationally and internationally.

Number 6
We literally wrote the book(s) on local government; the iconic "Green Books" educated management professionals for generations.
Number 7
By encouraging civic education, ICMA is the Reminder-in-Chief for the profession, developing materials for civic groups and school groups on how local government works (Life, Well Run, or the earlier It's No Small Chore campaign) and funding/developing civics education materials for K-12 programs.

Number 8
At the heart of ICMA's mission for more than 100 years has been advocating for professional local government management as an essential component of effective local governance and promoting the council-manager form of government as the preferred local government structure.
Number 9
ICMA promotes the state of the practice and advances the state of the art in leadership and management for local government through research and data collection and dissemination and sharing of best practices. ICMA has been proactive in smart growth, solar, and other sustainability initiatives.
Number 10
ICMA provides thought leadership for the emerging and enduring challenges facing local governments.
Number 11
A century of innovation: ICMA created the first portable retirement plan for state and local employees with the creation of ICMA-RC; organized the "Big 7" state and local government public interest groups; pushed for revenue sharing in the early 1970s which helped lead to the State and Local Assistance Act of 1972; developed the CityLinks global partnership program with USAID; designed a Voluntary Credentialing Program for members; and anticipated the "silver tsunami" of retirements more than a decade ago, launching initiatives to attract the next generation of professional managers.
Number 12
We partner with local governments around the world to create more sustainable, resilient, and livable communities through international development, exchanges, and capacity building.
Number 13
Since 1975, ICMA has promoted inclusiveness and diversity to strengthen our communities, local governments, and our association.
Number 14
Members and other practitioners connect to leading practices through our events, publications, and brute force networking since 1914.
Number 15
We have helped local government managers answer the basic questions since the beginning–animal control, urban chickens, wastewater recycling, 311, public safety cameras, debris management, data transparency. You name it, someone has asked about it, and lots of members respond with their experiences, or share policy samples.
Number 16
To evolve means to survive – from the City Managers' Association to the International City Managers' Association, to the International City Management Association, to the International City/County Management Association, ICMA has been adapting to the needs of the membership and communities as those needs are identified and change. The profession continues to evolve and grow, and ICMA members are responsible for navigating the future for all of us by identifying and rallying around the next challenges and changes that face our profession and communities.
Lots of good history also available at ICMA's 100th anniversary website.
Supplemental Reading
ICMA Recognizes Performance Management Leaders
Join CivicPRIDE & ELGL for the Diversity in KC Mixer
Action Items for Generation X with Rob Carty, ICMA
On the Public Record with Bob O'Neill, ICMA