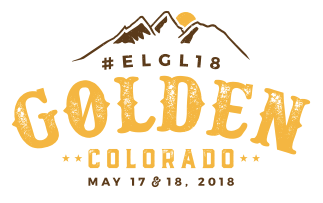 #ELGL18 takes place May 16, 17, and 18 in Golden, Colorado. In the coming days, we'll announce each of the speakers and sessions. You can register for #ELGL18 here.
---
#ELGL18: Reefer Madness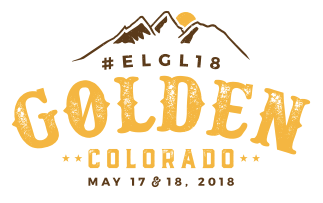 More than half of the United States now has some form of marijuana legalized – with most of the legalization and decriminalization occurring in the past decade. This once taboo plant is driving new streams of revenue for municipalities and funding much needed public projects, but it's also raising concerns that touch a vast scope of government services – from taxation to public safety. You will hear about the state of the industry from experts who have played integral roles in ensuring the marijuana industry remains well managed and regulation remains geared towards serving the public good.
Panelists
Robin Peterson, Marijuana Enforcement Manager, City of Aurora, CO, has a BS from the University of Colorado, Denver and an MBA from Regis University. She has been the Manager of the Marijuana Enforcement Division for the city of Aurora since April 2014 when she was tasked with developing ordinances and regulations, establishing an interdepartmental team and developing processes to select, license, regulate and enforce the retail marijuana industry in Aurora. Starting in 2004, Robin was the Manager of Tax and Licensing in Aurora. She also worked for the State Auditor's Office as a legislative audit supervisor and for the city of Littleton as the Revenue Manager
Peter Marcus, Communications Director for Terrapin Care Station, a national cannabis company with roots in Boulder, Colo. In addition to working on internal and external communications for Terrapin Care Station, Marcus assists with universal cannabis messaging for the industry as a whole.
Prior to joining Terrapin in September 2017, Marcus served as the Senior Statehouse Reporter for the Colorado Springs Gazette and ColoradoPolitics.com, covering politics, the governor's office, the Colorado Legislature, Congress, and federal, state and local governments. He joined in November 2016 from The Durango Herald.  The Washington Post twice named Marcus one of the top state-based political and legislative reporters in the nation. He also has won over a dozen awards from the Colorado Press Association.
In prior positions, Marcus worked for the Colorado Statesman, a Denver-based political weekly, and The Denver Daily News, a former free daily newspaper in Denver, where he covered City Hall, politics, and had an entertainment column. Before that, Marcus worked for the Longmont Times-Call. An Ithaca College graduate, Marcus studied journalism and creative writing, before moving to Colorado from New York in 2004. He is an avid New York Giants fan, and while he has become accustomed to Colorado's beauty and skiing opportunities, he often longs for New York's chicken parm sandwiches.
HJ Stalf served as City Manager of Edgewater, CO since 2009.  Prior to that he has served as a Downtown Development Director, Director of the Denver International Film Festival, the Arvada Center for the Arts and Humanities and as Town Manager of Crested Butte and Assistant Manager of Aspen.
He has been married to his wife Nancy for nearly 25 years and they have three adult daughters with three great sons-in-law, as well as one hot shot grandson!
Kevin Bommer, Deputy Director, Colorado Municipal League | @k_bomb, is responsible for managing the legislative program, advocating municipal interests before the state legislature, and overseeing CML's strategic plan. His advocacy issues include beer and liquor; marijuana; employment and labor; telecommunications and broadband; and other issues of municipal interest. He also assists in training and answering inquiries for other municipal officials on various topics. In addition, Kevin authors the "CML Legislative Matters" blog. Kevin joined the League in 1999.  
Moderator
Abby Fitch, City of Aurora, CO | @abbyjfitch, is currently a council management analyst for the City of Aurora, Colorado.  Prior to working for the City, she was a Program/Budget Administrator at the University of Colorado Denver.  Fitch is a graduate of Texas Tech University where her undergraduate studies were in International Economics and her graduate studies were in Public Administration.
---
#ELGL18 Sessions