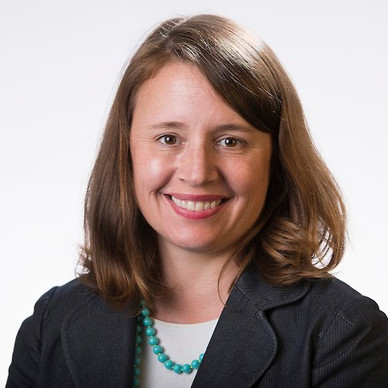 "Know before you go:" that's our philosophy with ELGL events. We're profiling our awesome attendees for #ELGL19 in Durham so you can connect with fellow attendees before the best local government conference in the world, held May 15-17, 2019 in Durham, NC. Register today!
---
Erin Schwie Langston
Executive Director of Strategic Initiatives at Academic Benchmarking Consortium, Inc.
---
What is the most local government-y thing you have done on vacation? 
Taken a City Hall Selfie for ELGL in Edina, MN
If you could only have wine OR chocolate for the rest of your life, which would you choose?
Both – wine with chocolate.
What's one thing you want to do/see when you're in Durham?
See the sunset from the Durham Hotel rooftop bar and/or have lots of fun at the ELGL Thursday Night Social at HiWire Brewery.
#ELGL19 will be a success in my book if this happens: 
I get to enjoy a cold beer with my old friend Kirsten. Also, meet lots of new folks from around the country and learn new things.
Who is your mentor?
There are been so many more than one! Best local gov mentor was Jill Jordan (former/retired ACM at City of Dallas). Currently? Maybe Robyn Schryer Fehrman at CASE, Fuqua School of Business at Duke.
What's the most interesting thing you're working on right now?
Too many to list – lots of creativity at my job 🙂
What's your pet peeve?
Professionally, people who are not "hungry" or those who don't follow through on commitments. Personally, please close your mouth when chewing.
---
Other #ELGL19 Attendees: