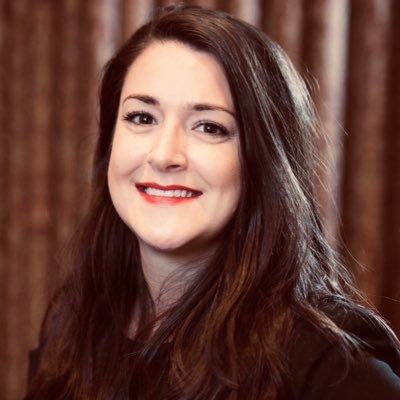 "Know before you go:" that's our philosophy with ELGL events. We're profiling our awesome attendees for #ELGL19 in Durham so you can connect with fellow attendees before the best local government conference in the world, held May 15-17, 2019 in Durham, NC. Register today!
---
Lauren Tayara
Budget Analyst at Cabarrus County, NC
---
What is the most local government-y thing you have done on vacation? 
I walked for MILES to get a picture of the San Francisco City Hall Building. It's the only combined city/county in California. I was wayyyy too happy to see it.
If I was booking the guests for the GovLove podcast, I would book…
I'm eager to hear more from the small places, big ideas. Maybe a celebrity guest – Parks and Rec?
If you could only have wine OR chocolate for the rest of your life, which would you choose?
Chocolate.
What's one thing you want to do/see when you're in Durham?
Nothing in particular. I'm looking forward to the conference itself, Bulls game, networking event and city tour.
#ELGL19 will be a success in my book if this happens: 
I make new friends, learn inspiring stuff and meet ELGL leadership.I make new friends, learn inspiring stuff and meet ELGL leadership.
Who is your mentor?
I don't have just one mentor since everyone has something different to offer in different situations. I'm lucky to have a lot of great mentors at work and through my UNC Charlotte MPA program.
What's the most interesting thing you're working on right now?
We are in the "public input" part of our strategic planning process. It's been a struggle to get people to show up, but when they do, they have a lot to say. Working directly with citizens is interesting, to say the least.
What's your pet peeve?
Cynicism to passion (don't rain on my parade!)
---
Other #ELGL19 Attendees: