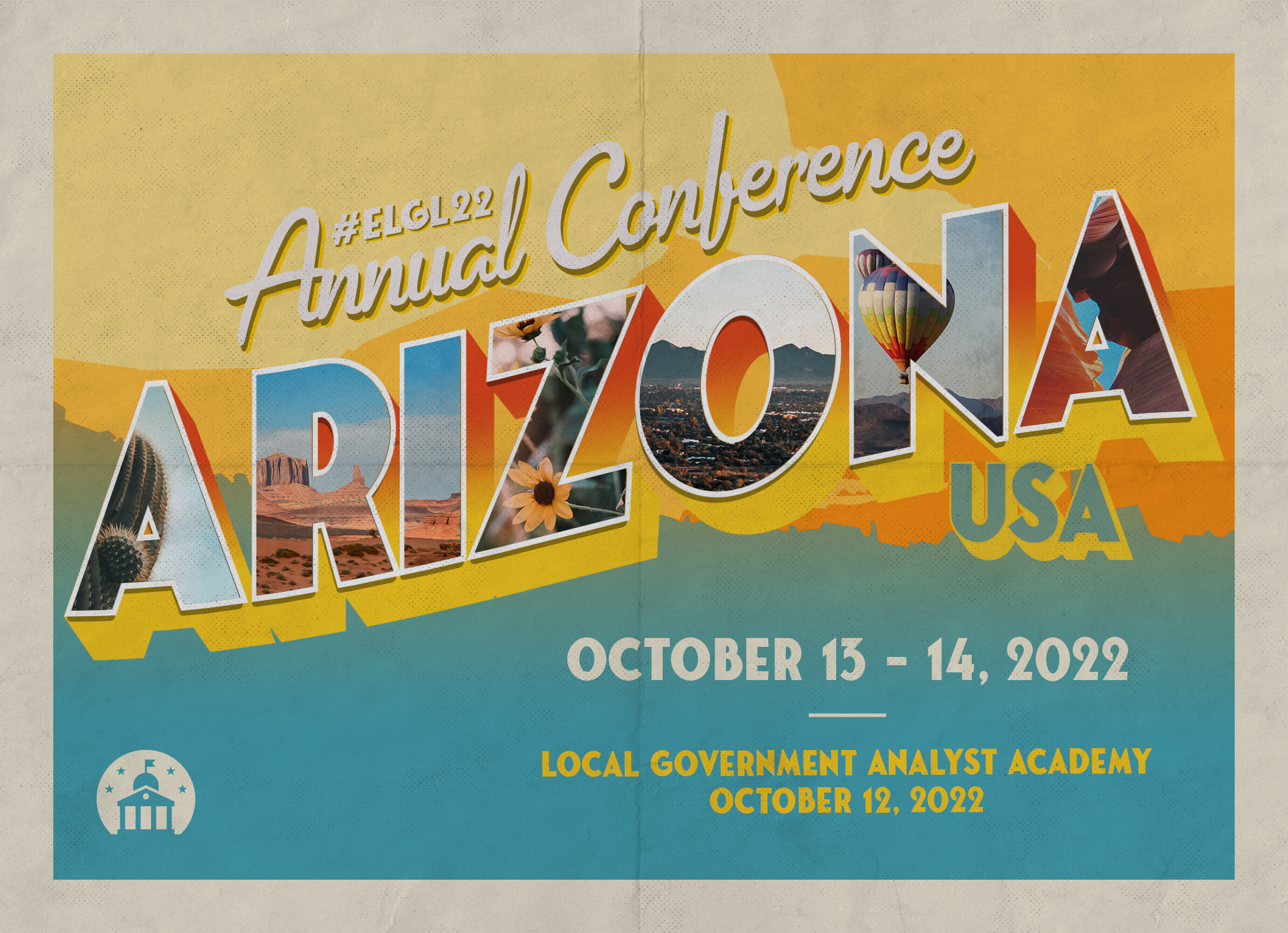 #ELGL22 is the annual Engaging Local Government Leaders conference, this year in Phoenix, Arizona on October 13 & 14, 2022! The two day conference is chock full of local government learning and networking (plus fun connection events to grow your local government circle). We're also hosting an add-on Local Government Analyst Academy with the City of Scottsdale, AZ on October 12, 2022!
---

The in person portion of our conference will be held in a historic building turned wonderfully modern event space in downtown Phoenix's Warehouse District, an area of recent redevelopment and renewed economic activity. The conference will include traditional speaker sessions, virtual engagement and brainstorming sessions, and connector events for people to meet with one another in person and online. For attendees joining virtually, we'll offer multiple engagement opportunities outside of sessions. Early bird tickets are $350 and available until Monday, May 2, 2022.
In conjunction with the conference, ELGL in partnership with the City of Scottsdale, will host an Analyst Academy on Oct.12 in Scottsdale, a day before the kick off of the ELGL Annual Conference. This Academy will focus on helping early to mid career professionals who want to network and build key core skills to improve their analyst skill set and can be purchased as an add on.
---
Call for Speakers:
The call for speakers is now closed. The #ELGL22 Planning Committee is currently reviewing applications and will be reaching out soon. We expect to have an agenda by mid-August.
We are soliciting proposals for 60 minute sessions for our event. We're open to all formats, including panel discussions, lectures, hands-on activities, etc. A great place to start gathering ideas is the interactive brainstorming board where we're collecting member input.
What we'd love to see:
Highly engaging sessions
Sessions that are designed with hybrid in mind
An emphasis on practical strategies or solutions
Diverse speakers and panelists
Topics of broad interest for local government employees at different levels of the organization
Focus on the issues facing local governments today
Presenters currently employed by or working directly alongside local governments
What we aren't looking for:
Sessions that have been presented at other local government conferences
Sales pitches or promotion of specific products or services
Presenters who read from their slide deck
---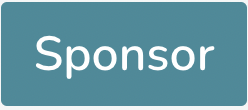 We approach our conferences with the belief that value comes from authentic connection. To that end, we eschew vendor halls and large corporate venues. Instead, we invite you to the table–literally and figuratively. Your sponsorship includes full conference attendance so that you can learn alongside local government leaders. With a purposefully limited number of event sponsors, you won't be one voice in a sea of vendors–you'll be shoulder-to-shoulder establishing genuine rapport with people in the ELGL network.
---
Venue
The Conference will take place at Events on Jackson, 245 E Jackson St, Phoenix, AZ 85004. This facility is in a historic building that has been converted into an event space in downtown Phoenix's Warehouse District.
---
Hotels:
We recommend two hotels for your stay in Phoenix; special rate links will be available soon:
Residence Inn/Courtyard by Marriott Phoenix Downtown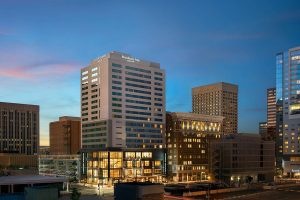 Book your group rate for Engaging Local Government Leaders
Start Date: Tuesday, October 11, 2022
End Date: Sunday, October 16, 2022
Last Day to Book: Tuesday, September 13, 2022
Residence Inn Phoenix Downtown for $151 USD per night
Book your group rate for Engaging Local Government Leaders
---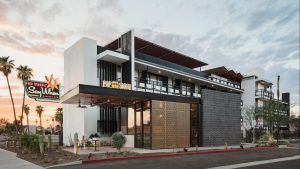 ---
Justification Memo/Email:
Please personalize and update this draft memo template if you need to make a case for your attendance at #ELGL22. 
Date: [date]
To: [authorizer]
From: [#biglocalgovballer]
Subject: Engaging Local Government Leaders (ELGL) Conference – October 2022
I am excited to share with you that tickets are now on sale for the annual conference of Engaging Local Government Leaders (ELGL) to be held in Phoenix, AZ (#ELGL22) from October 12-14, 2022.
ELGL has nearly 5,000 members across all 50 states, Puerto Rico, Canada, Israel, Mexico, and Spain.
Key action items for the organization include:
(1) provide relevant content;
(2) promote equity and inclusion;
(3) foster authentic, meaningful connections;
(4) encourage joy in public service;
(5) welcome new ideas and technology; and (6) create an exceptional membership value through a strong organization.
Nearly 400 people attended last year's annual conference (#ELGL21) with focus tracks on Strategy and Performance, Equity and Economic Inclusion, Innovation and Process Improvement, and Workforce of the Future. This year, #ELGL22 will be packed with actionable and experiential learnings. Attending #ELGL22 will expand our capabilities to connect with those we serve and develop stronger public-private partnerships to better serve our community. We will return from Phoenix fresh, inspired, and excited about what's next for our organization and the important work that we do. Ticket prices to the conference begin at $350 and are all inclusive so the full day of learning, networking, and meals is included in the ticket price. It's a very cost effective way to receive the highest quality local government learning opportunities. ELGL's mission is the engage the brightest minds in local government, and its vision is to amplify the good in local government.
Thank you for your consideration and support in moving this forward. Please let me know if you have any questions. I am looking forward to sharing this wonderful experience with you!