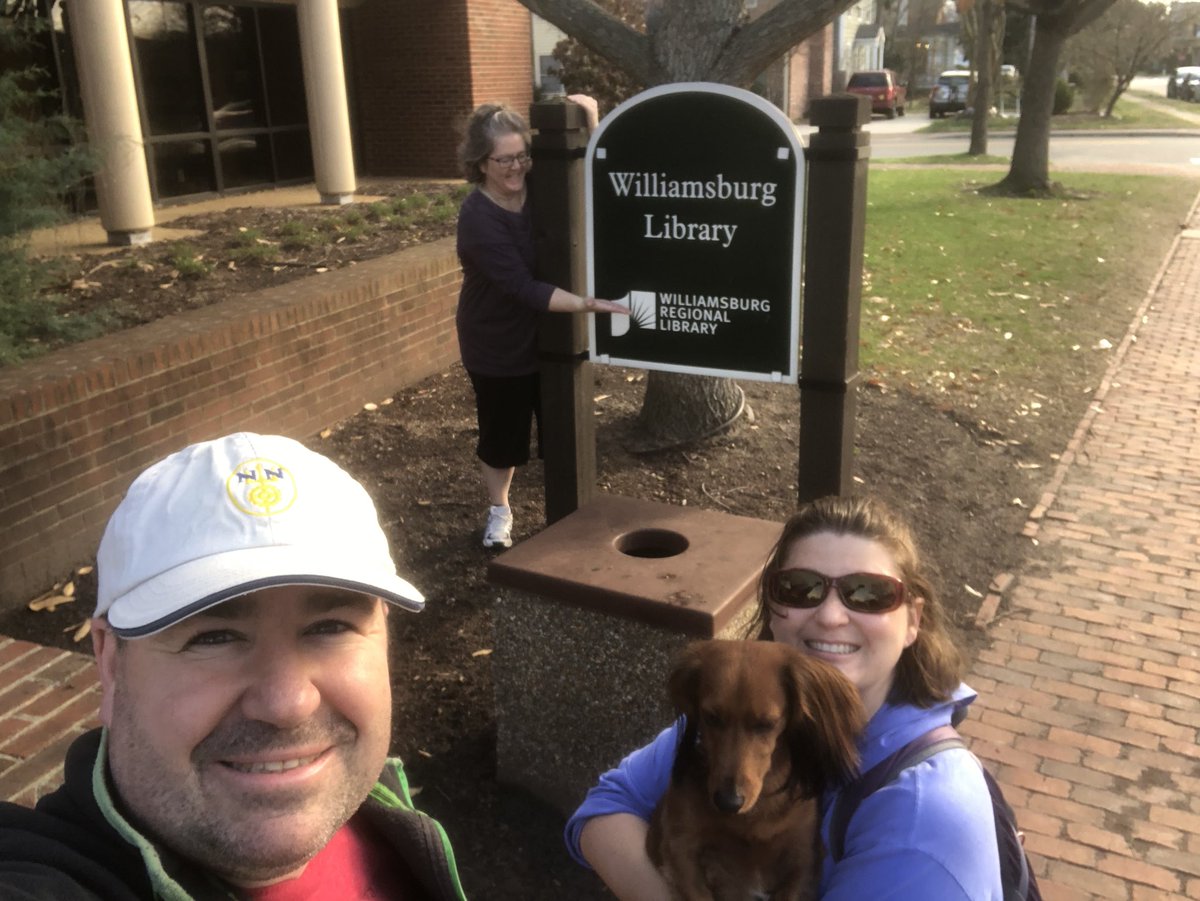 The greatness of libraries has been on display throughout the competition for the Leslie B. Knope Award. This week, we will highlight what we learned from those libraries and where libraries are headed.


As part of the celebrating libraries, we are encouraging libraries in the US and abroad to submit #LibrarySelfies. You can tweet them to @ELGL50, post on Instagram, or email to [email protected]. We'll post them on our website and social media. At the end of the week, we'll give out awards for categories such as most creative, most librarians in a selfie, and the best use of props.
Looking for ideas? Check out the winners from City Hall Selfie Day in 2017. 
Another opportunity to participate in ELGL's 2018 Library Week is by writing an article for our series, Reimagining Libraries. 
Interested in helping ELGL continue to provide programs such as the Leslie B. Knope award, GovLove podcast, and original content. Join ELGL – $15/students, $30/individuals, $300/organizations.
---
The 4-1-1 on ELGL
ELGL is a nationwide organization of more than 3,200 members representing all functions of local government. ELGL is committed to increasing diversity and inclusion in local government, humanizing local government, and connecting local government decision-makers with the best companies working in the local government arena.
History of the Leslie B. Knope Award
Last year, the Leslie B. Knope award went to the Best City Hall in the country. Peoria, IL defeated Vancouver, WA for the title. The many lessons learned from the cities participating in the contest are captured in this podcast episode – Podcast: The City Hall Challenge – Peoria vs. Vancouver
Diversity and Inclusion
ELGL is collecting data on the gender, race, age, veteran status, and residency of all local government Chief Administrative Officers (CAOs) and Assistant Chief Administrative Officers (ACAOs) in the nation. This data is not currently available, and so we lack true understanding of diversity in local government leadership.
This project is funded by donations from an October 2017 Kickstarter campaign. Research coordinators will compile this information based on self reported information from CAOs and ACAOs, and information will be available on this site in a variety of configurable formats.
Humanizing Local Government
Every August 15, ELGL celebrates International City Hall Selfie Day. #CityHallSelfie day is a chance to show pride in local government service and facilities. On this day, people take self portraits in front of local government buildings and share them on social media.
GovLove is an ELGL-produced podcast. GovLove is a podcast about the People, Policies and Profession of local government. Our goal is to tell informative and unique stories about the work being done at the local level.
Previous podcast guests include Malcolm Gladwell, Jim O'Heir (Parks & Rec), Richard Florida, Bruce Katz, Nashville Mayor Megan Barry, Leigh Tami (City of Cincinnati) and Richmond Mayor Levar Stoney.
Partnering with Companies in the Local Government Arena
More than 190 organizations and companies are all-in members. ELGL members learn about all-in members through webinars, events, and podcast. Our newest offering is the Vendor Directory, which helps local government make smarter contracting decisions.
---
#ELGLKnope In the News
[/vc_column_text][/vc_column][/vc_row]