It's time to vote in the #ELGLKnope Sweet Sixteen! Read about this matchup, and then submit your vote! One vote per email address, please. We'll tally the votes and will post the next round of matchups on Tuesday!
---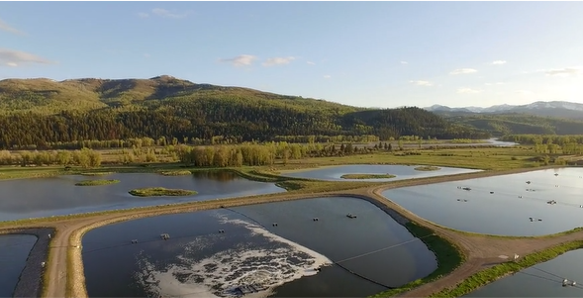 Jackson Wastewater Treatment Plant
Jackson, Wyoming 83001
Three words to describe Jackson Wastewater Treatment Plant: Efficient, Innovtive, Sustainable
Why are you nominating Jackson Wastewater Treatment Plant: I am nominating Jackson's wastewater treatment plant because it is an innovative place that utilizes solar panels, efficient mixers, and wetlands to support our town and counties needs. The plant literally has various birds gathered on its ponds throughout the year, and if you didn't know, you'd never guess that waster is being treated in this calm, almost sanctuary-like place. Before working for the Town of Jackson, I'd never visited a wastewater treatment plant and never imagined that one coul look like an enviromental education center, but that is literally how I describe our town's plant.
Anything else to share? After directing water through various treatment ponds, the treatment process is finished by filtering through wetlands managed by Ducks Unlimited. This coming summer, those wetlands will be expanded to include even more land area, support more wildlife species, and continue to improve water quality.
---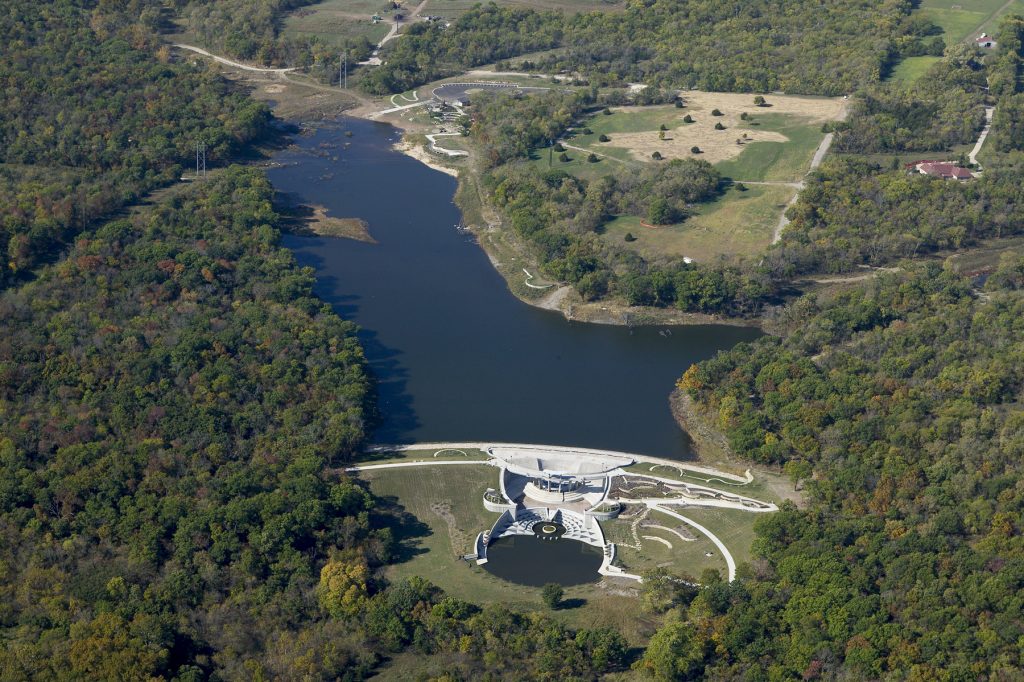 Lake Lenexa and Blackhoof Park
9053 Monticello Rd, Kansas 66220
Three words to describe Lake Lenexa and Blackhoof Park: Breathtaking
Inviting
Functional
Why are you nominating Lake Lenexa and Blackhoof Park: The Lake Lenexa dam and spillway are an art piece designed to represent the water cycle from a raindrop to pouring water into a glass. It features fountains, sculptures, and cascading pools with a pedestrian bridge over the spillway for a breath-taking view! It was constructed to reduce flooding in the city, protect water quality and habitat, and provide recreational opportunities.
Anything else to share? This beautiful 35-acre deep-water lake in Lenexa, KS was once 80-acres of land in the western portion of the city. It began its transformation into the lake, dam, and reservoir it is today as part of the City's Vision 2020 planning through the Rain to Recreation Program. The goals of this program are the reduction of flooding, protection of water quality and habitats, and providing recreational and educational opportunities. Blackhoof Park (231-acres) at Lake Lenexa provides: RideKC Bike hubs, boating, fishing, grills, 5 playground areas, play stream, restrooms, 2 shelters, a fire pit, and miles of trails. Lake Lenexa is functional and FUN! People come from all over to experience Lake Lenexa and the surrounding Blackhoof Park amenities with their families and friends.