It's time to vote in the #ELGLKnope Round of 32! Read about this matchup, and then submit your vote! One vote per email address, please. We'll tally the votes and will post the next round of matchups on Tuesday!
---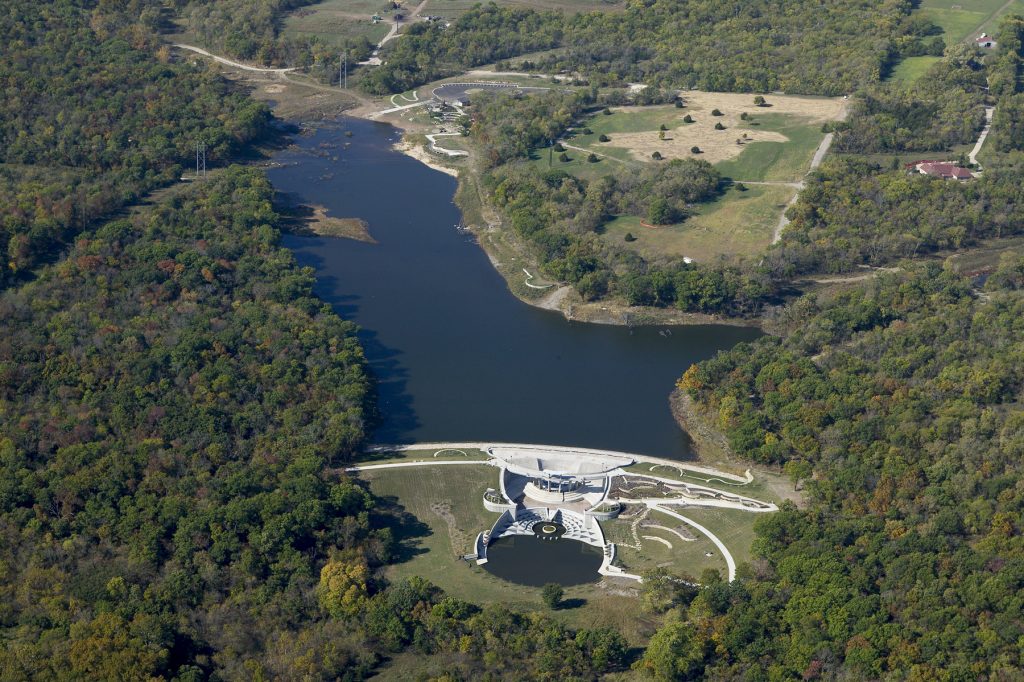 Lake Lenexa and Blackhoof Park
9053 Monticello Rd, Kansas 66220
Three words to describe Lake Lenexa and Blackhoof Park:

Breathtaking




Inviting




Functional

Why are you nominating Lake Lenexa and Blackhoof Park:

The Lake Lenexa dam and spillway are an art piece designed to represent the water cycle from a raindrop to pouring water into a glass. It features fountains, sculptures, and cascading pools with a pedestrian bridge over the spillway for a breath-taking view! It was constructed to reduce flooding in the city, protect water quality and habitat, and provide recreational opportunities.

Anything else to share?

This beautiful 35-acre deep-water lake in Lenexa, KS was once 80-acres of land in the western portion of the city. It began its transformation into the lake, dam, and reservoir it is today as part of the City's Vision 2020 planning through the Rain to Recreation Program. The goals of this program are the reduction of flooding, protection of water quality and habitats, and providing recreational and educational opportunities. Blackhoof Park (231-acres) at Lake Lenexa provides: RideKC Bike hubs, boating, fishing, grills, 5 playground areas, play stream, restrooms, 2 shelters, a fire pit, and miles of trails. Lake Lenexa is functional and FUN! People come from all over to experience Lake Lenexa and the surrounding Blackhoof Park amenities with their families and friends.
---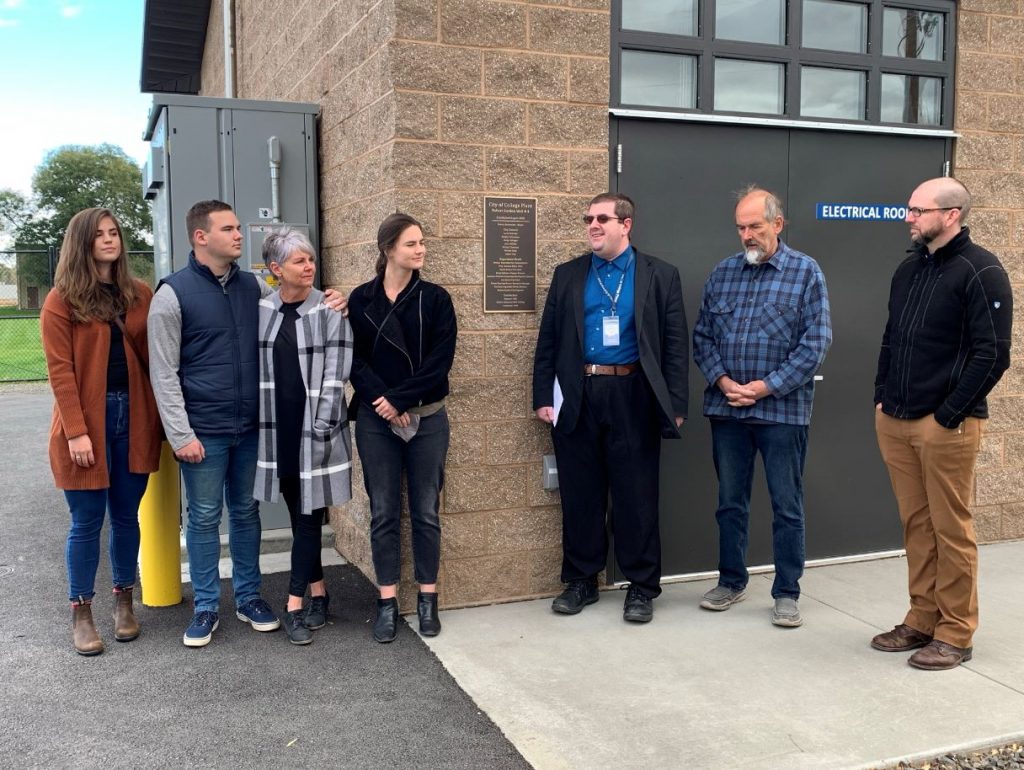 Robert Gordon Memorial Drinking Water Well #4
3235 SE Peppers Bridge Rd, College Place, Washington 99324
Three words to describe City of College Place, WA Robert Gordon Memorial Drinking Water Well #4:

Innovative, Sustainable, Efficient

Why are you nominating City of College Place, WA Robert Gordon Memorial Drinking Water Well #4:

Christ Community Fellowship serves the College Place community near Walla Walla as both a




place of worship as well as a Pre-K to 8th grade school with a population of 100 students. Christ




Community Fellowship's well was impacted by nitrates almost twice the maximum contaminant




level. The initial compliance proposal was for Christ Community Fellowship to drill a new well.




However, the City of College Place offered to connect the church and school to its municipal water system. In order to facilitate this connection, a new water main and well were needed. Given




the large scope of work, the City phased the project over the course of three years. The City




agreed to install the new transmission main first to allow connection of Christ Community Fellowship, which happened in August 2019 in time to provide safe drinking water to the students




for the 2019 school year. In addition, this project will provide City of College Place with a new




well to better serve Christ Community Fellowship and improves the resiliency of College Place's




water system in response to the declining aquifer in this area. College Place received three




DWSRF loans for a total of $5.9 million and each loan included 50% principal forgiveness as the




project consolidated a troubled water system.

Anything else to share?

This project involved combining two water systems and pursuing a multitude of grant/loan programs to make it happen. This project took over four years to come to fruition.  The City Engineer who spearheaded much of the work unfortunately had a heart attack and passed away before the project was complete. Here is a Youtube video dedicating the well to Robert: https://youtu.be/tonOhnk-bVI  The project has won the EPA Region 10 Waters Award and was honorable mention for the EPA Aquarius Award.