It's #ELGLPopUps eve! We're excited for our coast-to-coast celebration of ELGL and local government service.

A few last minute reminders:
Pre-party events are planned for tonight; click on links to register/attend:
Here are links to the specific locations for each #ELGLPopUps:
Lastly, don't forget to download the official #ELGLPopUps playlist, comprised of the songs that attendees picked for their high school mix tapes.
Last minute questions? Send us an email.
Attendee Profiles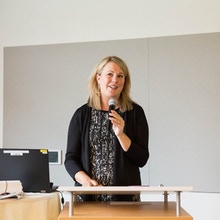 I'm the co-founder and executive director of ELGL. I love my job. Other things I love: local government, my family, my dog Michael Jordan, sandwiches, naps, books, and skee-ball.